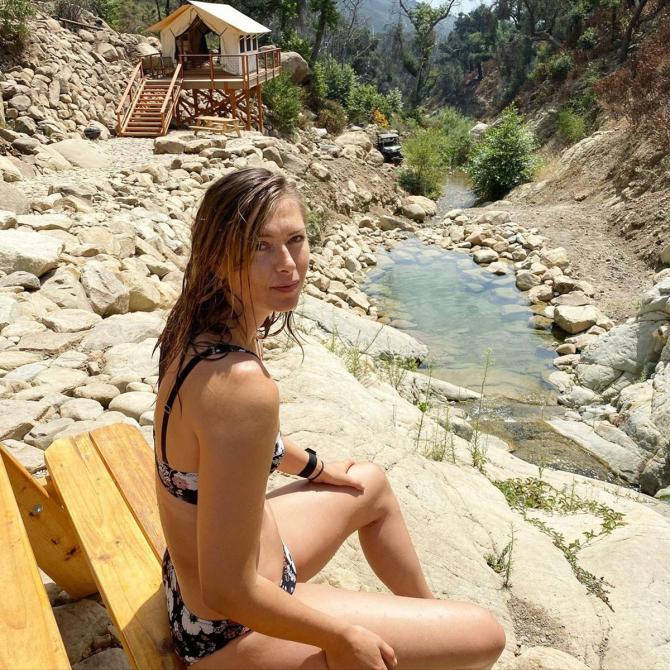 Five-time Grand Slam champion and former WTA World No 1 Maria Sharapova announced her retirement from tennis in February.
'Tennis -- I'm saying goodbye', she wrote.
The 32-year-old Russian enjoyed a glittering career that saw her complete a career Grand Slam, win 36 WTA titles, and spend 21 weeks as WTA World No 1.
As a 17 year old in 2004, she won the ladies singles title at Wimbledon, followed by the US Open title two years later.
In 2008, she triumphed at the Australian Open before a pair of French Open victories arrived in 2012 and 2014.
In May during an Instagram live chat, World No 1 Novak Djokovic asked Sharapova how moving on from tennis was.
'I'd say the transition has been a lot different than I expected with the challenges we are all facing right now, but I did build a good base,' she said.
'I had many interests off the court and I utilised my spare time really well. I built really good networks and I learned a lot even while I was on the road.'
Sharapova went on to say that the last couple of years of tennis had been harsh on her body. And retirement was a relief as she didn't have to put her body under a lot of stress as she used to.
But that doesn't stop her from staying fit.
Take a look at Maria Sharapova's post retirement pictures: