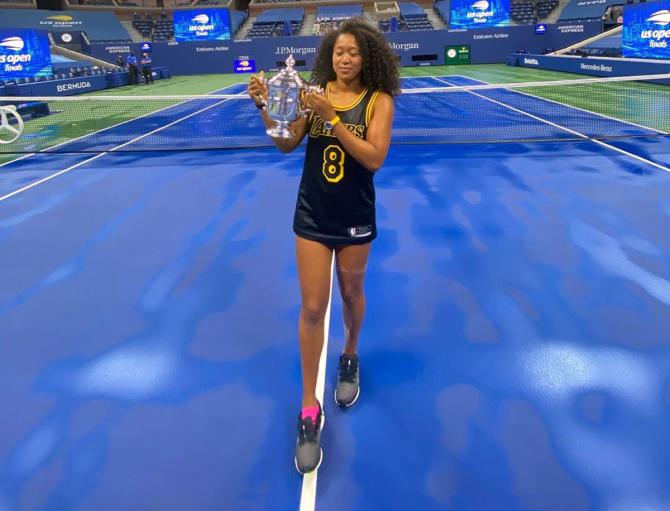 Naomi Osaka paid handsome tribute to basketball legend Kobe Bryant, who died in a helicopter crash on January 26, after winning her second US Open title on Saturday, September 12.
Osaka posed with the US Open trophy, sporting Kobe's LA Lakers No 8 jersey.
'I wore this jersey every day after my matches. I truly think it gave me strength. Always,' she said on Instagram.
Osaka, who met Bryant in June 2019, said the basketball great had been a keen supporter, even when she didn't expect him to be following her career closely.
'There would be some really tough losses,' Osaka was quoted as saying by Wall Street Journal Magazine.
'I didn't even know he was paying attention, but he would text me positive things and tell me to learn from it. For me, it was definitely helpful.'