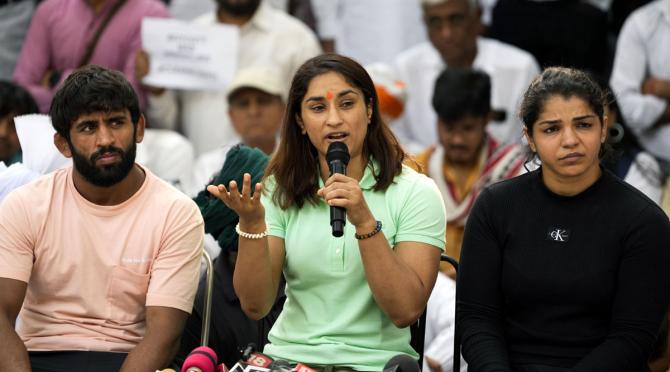 Wrestling Federation of India (WFI) president Brij Bhushan Sharan Singh said he has full faith in the judiciary amid the sexual harrasment allegations levelled against him by several wrestlers.
As the chorus of support for the protesting wrestlers grew, Delhi Police on Friday filed two FIRs against WFI chief Brij Bhushan on allegations of sexual harassment levelled by seven women wrestlers.

While the first FIR pertains to allegations of a minor wrestler and was registered under POCSO Act, the second was related to outraging modesty.

"I have full faith in the judiciary. I am not running anywhere. I am in my house. By now a case must have been filed against me. I will cooperate with Delhi Police. Whatever the decision of the Supreme Court, I will follow it. Ask the players who are protesting about the allegations against me," Brij Bhushan told ANI.

The First Information Reports (FIRs) were filed hours after Solicitor General Tushar Mehta, appearing for Delhi Police, told a Supreme Court bench comprising Chief Justice D Y Chandrachud and Justice P S Narasimha that a case will be registered on Friday.

After Mehta's submission, the country's top wrestlers, who have been on a sit-in at Jantar Mantar in Delhi since Sunday demanding action against Singh, rejoiced "the first step towards victory" but said they will continue their agitation. They demanded that the BJP MP be removed from all the positions he holds.