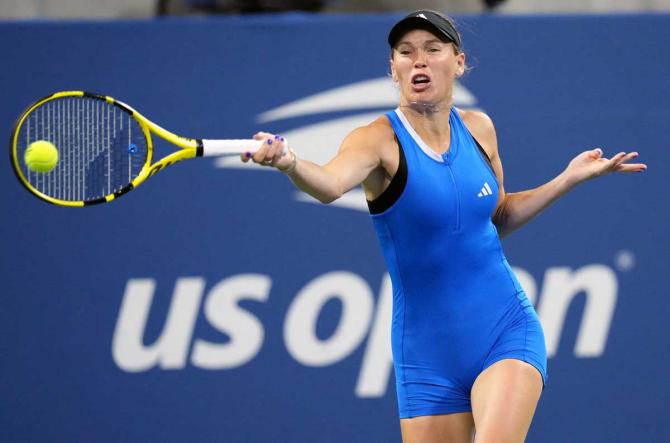 In the 2023 US Open, tennis outfits have become a hot topic once again.
Caroline Wozniacki has been turning heads in her remarkable return to Grand Slam tennis after taking a break for maternity leave. She owes part of her standout presence on the US Open courts to a last-minute decision in collaboration with Adidas.
The former world No. 1 made a striking entrance, clad in a sleek and form-fitting royal blue bodysuit, which reflects Adidas's distinctive style.
When questioned about her bold outfit choice in Queens, Wozniacki cheekily remarked, 'It's the US Open. Why not? I think that's my motto at the moment. At this point, we may as well make a statement. I think that's where I'm at.'
While Adidas typically plans its US Open apparel releases well in advance, Wozniacki surprised her long-time sponsor with her unexpected return to professional tennis this summer.
'Because I didn't let many people know for a long time, it was kind of a last-minute, 'All right, let's go for it, let's try this one.' I think it's cool. Yeah, (this outfit) was a last-minute thing from Adidas. I think it's really nice.'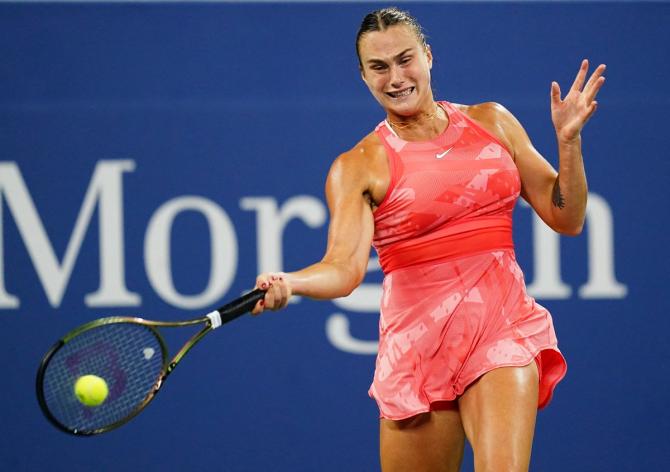 Aryna Sabalenka, the No. 2 seed, is making a bold fashion statement at the US Open with her custom Nike outfit in shades of pink.
'They always ask our opinion on the upcoming collections... This dress feels incredibly comfortable, and I love the unique look they've created for me. I'm thrilled to be chosen for this distinctive style,' Sabalenka said.
'I feel like I'm channeling my inner Barbie with this outfit.'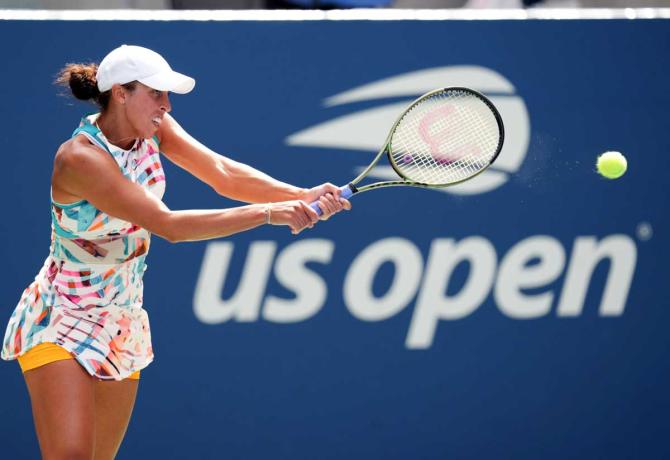 Nike has introduced a vibrant and summery collection with abstract prints of the sun, fish, and flowers.
Madison Keys' New York Slam printed dress is part of this collection and features mesh panels, racerback straps, and a single-layer skirt.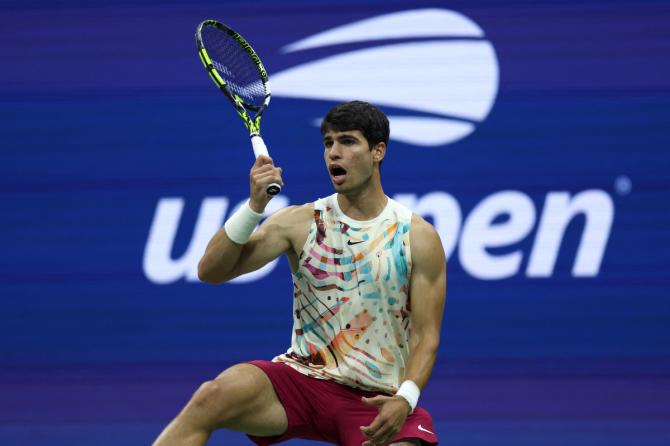 But the real fashion standout is Carlos Alcaraz, the 20-year-old sensation, who has adopted a unique sleeveless look.
This style, popularised by Rafael Nadal, isn't just about looks; it could provide Alcaraz with extra freedom and agility on the court.
What's even more intriguing is that this is the first exclusive outfit Nike has designed specifically for him, marking a new chapter in his partnership with the brand.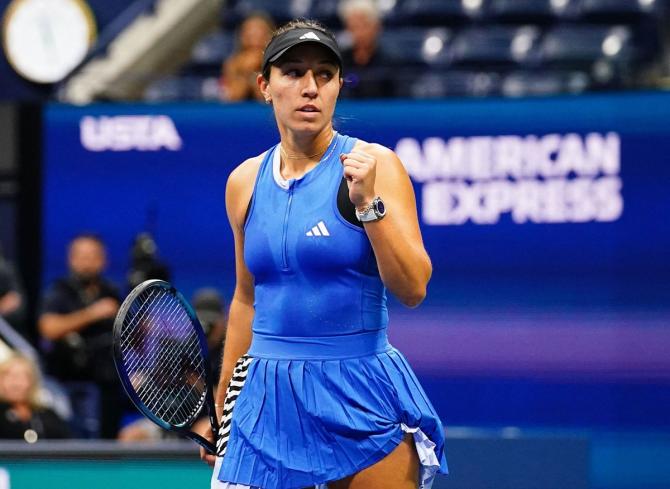 Adidas, on the other hand, pays homage to Billie Jean King's historic victory over Bobby Riggs in 1973 with their collection. It features tennis shoes in a striking blue, reminiscent of King's attire during that iconic match.
Jessica Pegula rocks this collection with a ribbed texture and a removable pleated skirt. She completes her look with Barricade shoes.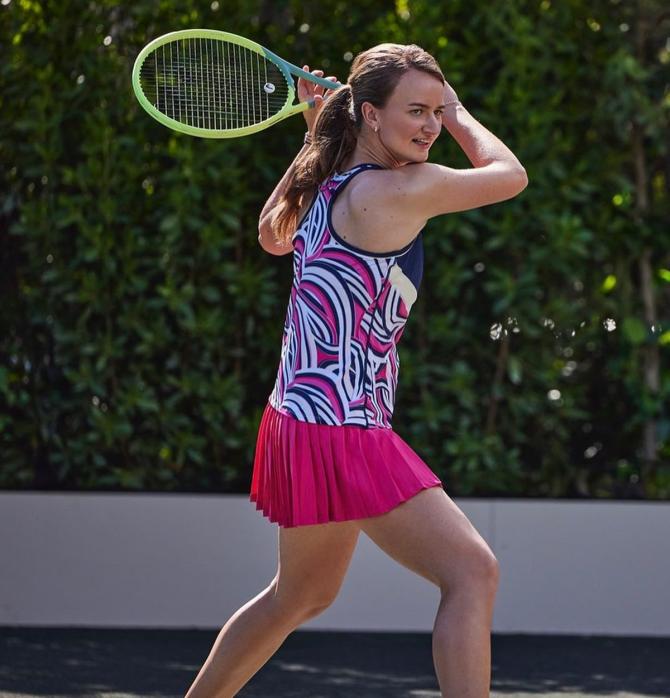 Fila combines navy and fuchsia pink for the US Open. Barbora Krejcikova, the defending women's doubles champion, showcases the outfit with a racerback and the knit skirt in navy with fuchsia accents.