News of all that's transpired on and off the football field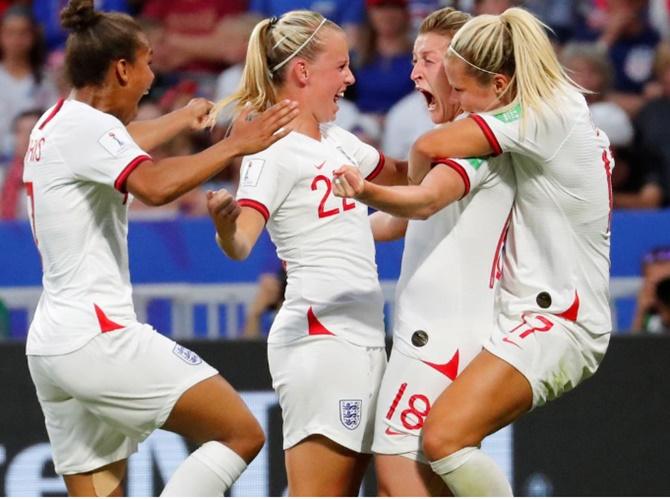 The England women's team's match against Germany at Wembley Stadium next month has sold out, the FA said on Wednesday, setting up the prospect of a record crowd for a women's international in Britain.
The friendly on Nov. 9 at the 90,000-seat stadium is expected to beat the previous record crowd of 80,203 who watched the 2012 London Olympic final between the United States and Japan.
The attendance is also set to exceed the record for an England women's home fixture of 45,619, set in the game against Germany at Wembley in 2014.
Phil Neville's England team finished fourth at this year's women's World Cup in France and almost 12 million people tuned in to watch their 2-1 semi-final defeat by the U.S.
The attendance record for any women's soccer match is 90,185 for the 1999 World Cup final in Pasadena, California in which the U.S. beat China on penalties.
Sanchez may require surgery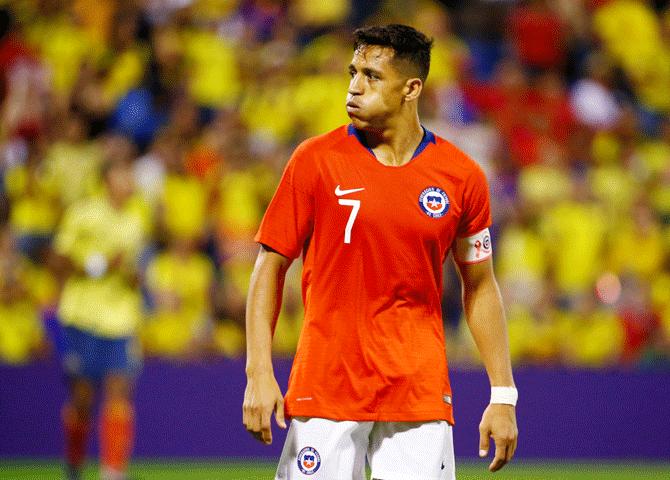 Chile striker Alexis Sanchez may need surgery on his ankle after picking up an injury in their 0-0 draw with Colombia last week, his club side Inter Milan have said.
Sanchez injured tendons in his left ankle when he was fouled towards the end of the match and missed Tuesday's friendly win over Guinea.
Chile coach Reinaldo Rueda had said after the Colombia game that Sanchez could be out of action for two to three months if the injury required surgery.
"Alexis Sanchez underwent medical tests ... Results revealed a joint dislocation in his left ankle which has caused damage to the peroneus longus tendon," Inter said in a statement.
"The player will meet for further consultations with Professor Ramon Cugat in Barcelona on Wednesday, where they will seek to reach a decision on whether surgical intervention is necessary."
Sanchez, 30, is currently on loan at Inter from Premier League side Manchester United. He has scored once for the Italians in four appearances in all competitions.
Rapinoe hoping for settlement but holding ground in discrimination suit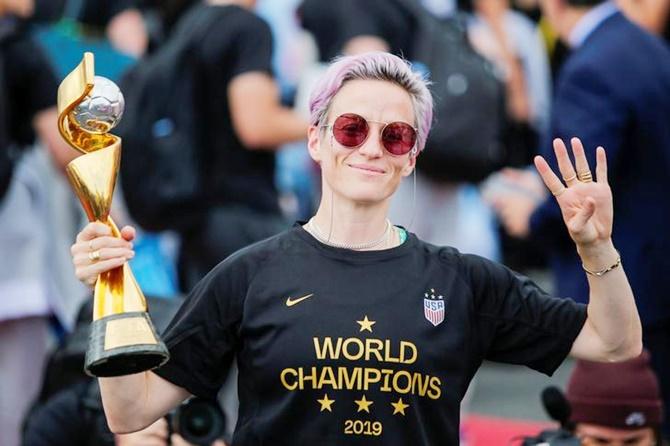 US women's national team standout Megan Rapinoe said she's "optimistic" that she and her fellow players can reach an agreement in their gender discrimination suit against US Soccer, but that they're also ready for a fight.
"I'm always open, I think the team is always open for a settlement," Rapinoe told Reuters on Tuesday, a day before a Women's Sports Foundation gala at which she and her 2019 World Cup-winning squad were set to be honoured.
"I don't think anyone really ever wants to go to trial or to take this thing to that level. But obviously if we have to, we will," said Rapinoe, who won the Golden Boot and Golden Ball at this year's World Cup.
"We're not willing to compromise on what we know is right and what we know we deserve and have already earned."
The now four-times World Cup championship-winning team sued US Soccer in March, alleging gender discrimination in earnings and working conditions, reigniting the issue of gender pay equity around the world.
Mediation between the two parties fell apart in August, and earlier this month the team pushed back in a court filing against claims by US Soccer that some members earn more than their male counterparts, as they argued for class action status.
Now, with a trial date set for May 2020, the team faces the prospect of preparing for the Tokyo 2020 Games with a bruising legal battle hanging over Olympic preparations.
"It's certainly not ideal and it will take attention away and energy and effort away from what our actual job is, which is to play," said Rapinoe. "This team also is very good at multitasking and taking a lot on its plate at all times.
"Obviously we just went to the World Cup having filed the lawsuit a couple months before and having to deal with that pressure."
US Soccer did not immediately respond to requests for comment but has repeatedly defended its support for the women's team in the past.
Rapinoe next plays on Sunday, when her team Reign FC face the North Carolina Courage in a National Women's Soccer League (NWSL) semifinal.
And for the 34-year-old Californian, who battled back from a torn anterior cruciate ligament at the end of 2015, the chance to win her first NWSL championship during a World Cup-winning year is a tantalizing prospect after a "long journey back" from injury and doubt.
"We all really enjoy going back to our respective club teams and having that rivalry with the other teams," said Rapinoe.
"I've been to two finals and I haven't won one yet so it's kind of on the bucket list."
Lazio handed partial stadium ban for fans' racist behaviour
Lazio have been ordered to close four sections of their stadium for their next Europa League home game due to racist behaviour by the Italian club's fans during a group stage match against Stade Rennais earlier this month.
European soccer's governing body UEFA said in a statement that Lazio must also display a banner carrying the words "#EqualGame" with the UEFA logo on it for the match against Celtic on November 7.
The club were also fined 20,000 euros ($22,088) and given a suspended sentence of having to play one more match behind closed doors, contingent on there being no further racist incidents during a probationary period of one year.
Everton's Gbamin out for three months following surgery
Everton midfielder Jean-Philippe Gbamin faces at least three months on the sidelines after having surgery on a tendon injury, the Premier League club said on Wednesday.
The 24-year-old, who joined Everton in the close-season from Bundesliga side Mainz 05, has played only two league games this season due to the injury he sustained in training in August.
Gbamin returned to light training this month but suffered a setback in his rehabilitation and had surgery in France.
"Everton can confirm that Gbamin has undergone surgery on a tendon injury in his right quadriceps muscle, which will keep the midfielder out of action for around three months," the Merseyside club said in a statement.
Bulgarian police detain six over racist chants at England game
Bulgarian police said on Wednesday they had detained six people in connection with the racist abuse faced by England's black players during a Euro 2020 qualifier in Sofia with more arrests likely.
England thrashed Bulgaria 6-0 on Monday to hand the hosts their heaviest ever home defeat but the match was marred by a section of home supporters taunting the visiting players with Nazi salutes and monkey chants.
"Six people were detained so far and we're searching for three more as we have collected evidence about their involvement in the incidents" Senior Commissioner Georgi Hadzhiev, director of the Sofia police department, said.
Hadzhiev added that the operation was still underway and they were trying to identify more suspects.
The match on Monday at the Vasil Levski stadium was temporarily halted by the Croatian referee under a three-step protocol devised by European soccer governing body UEFA.