Nagpur-based Slum Soccer is transforming the lives of slum children with the help of football, writes Geetanjali Krishna.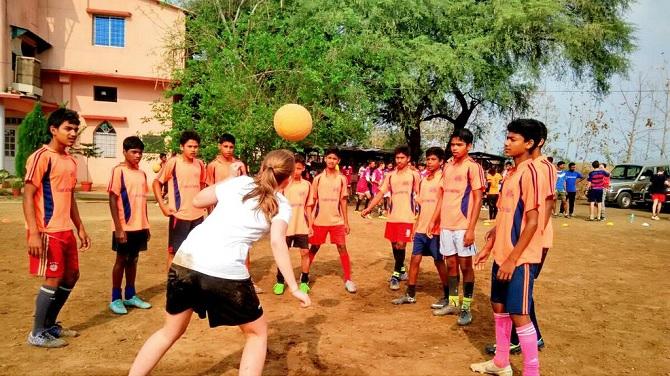 Pankaj Mahajan owes his hopes and dreams to football. Like it has done to numerous kids from the favelas of Brazil or slums across the world, the beautiful game came to the rescue of the 24-year-old who was born in extreme poverty to an alcoholic father and a differently abled mother.
He became a drug addict as a schoolkid and dropped out soon afterward. Mahajan's life changed when he was introduced to Slum Soccer, a Nagpur-based NGO that enhances the lives of young slum dwellers through sport.
Mahajan started playing football to kick out addiction and angst. The NGO helped him resume school learning and get a college degree. After making a mark in district and state-level tournaments, he earned a call to represent India at the International Homeless World Cup in Poland in 2017.
Slum Soccer invites children between nine and 18 years of age from orphanages, rescue homes, slums and low-income schools. The lessons aren't restricted to football. From maths and leadership skills to menstruation and gender sensitisation, Slum Soccer teaches them everything.
It all began with a can kicked around in the mud and rain by a few children. "I'd seen the same kids smoking, drinking and involved in petty theft earlier," says Slum Soccer founder Vijay Barse, who was a professor at a college near a slum.
Barse, who comes from a low-income rural family, gave the children a football and invited them for a match in college. Seeing the energetic children during the match gave him an inspiration. "Football gave them a chance to build their self-esteem and confidence," he recalls, "but I realised that the time these children spent playing also prevented them from the unsavoury activities I'd seen."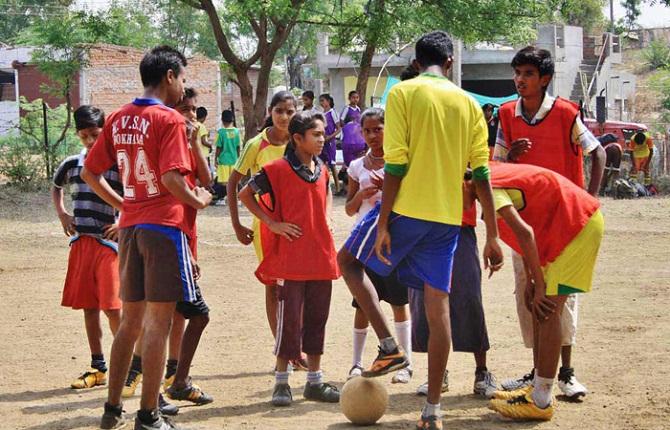 Slum Soccer was born in 2001 out of Barse and his lecturer wife's own funds. "At that time, people were interested only in cricket. Nobody wanted to make donations for football," he says.
With a growing army of volunteers and coaches, he started mentoring the children through football coaching. "The chance to prove oneself on a level playing field gives players hope and purpose," he says.
One of Barse's protégés was involved in a murder. Because he was a juvenile, he was freed. "He found us somehow and started playing the game. Today, he's one of our best youth leaders," says the septuagenarian.
Barse initiated a local tournament in 2001. It has now grown into the National Inclusion Cup that is sponsored by Sony Pictures Networks India. This year, 48 teams from across the country participated in the tournament. Slum Soccer also sends men's and women's teams to represent India annually at the Homeless World Cup. For the last two years, the BookASmile Foundation has sponsored Slum Soccer for this.
Slum Soccer has won the FIFA Diversity Award 2016 and FICCI Gender Diversity Award 2018. It now plans to mentor talented footballers under 14 years of age. "We will take care of their training under international coaches, and their education and nutrition," Barse says.
He estimates a cost of Rs 300,000 per student, and hopes it will dramatically improve Indian football.
His son Abhijit has taken charge of running Slum Soccer. "Our model shows that football is an effective tool for social change," says Barse, adding, "And our players demonstrate that with a little support and a level playing field, they can take on the world."
To learn more, visit www.slumsoccer.org or follow them on Facebook and Twitter.