It was a night of mixed emotions at the Camp Nou on Saturday as FC Barcelona's veteran midfielder and captain, Xavi, known for his slick short passes, played his final La Liga match against Deportivo la Coruna.
- PHOTOS: 'Irreplaceable Xavi is one of a kind'
The 35-year-old bid a tearful adieu to the home fans, moments after lifting the La Liga trophy.
Xavi did a lap of the stadium as he greeted supporters in the final. The team, along with their families, gathered for a photo-op with the trophy.
Rediff.com gives you a glimpse into the revelry, even as Barca said their final goodbyes to one of their legendary players.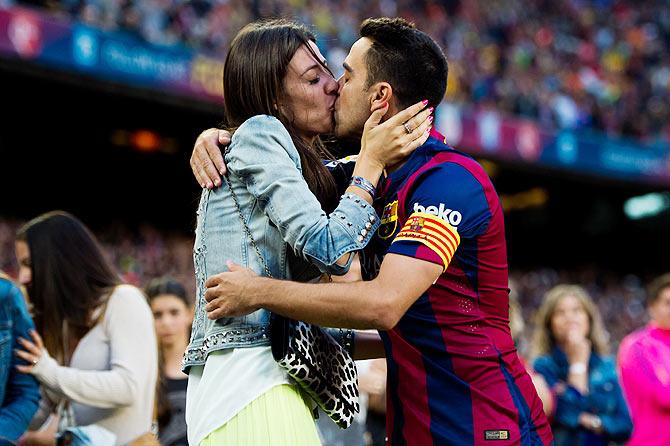 FC Barcelona's Xavi Hernandez kisses his wife Nuria Cunillera after the La Liga match against RC Deportivo La Coruna at Camp Nou in Barcelona on Saturday. Photograph: Alex Caparros/Getty Images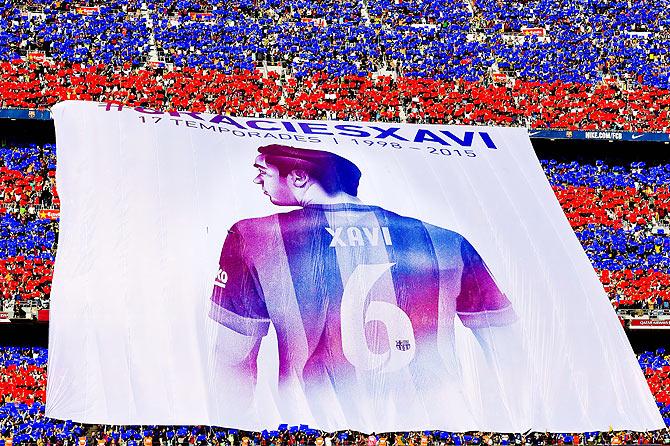 FC Barcelona fans display a huge banner tribute to Xavi Hernanez. Photograph: David Ramos/Getty Images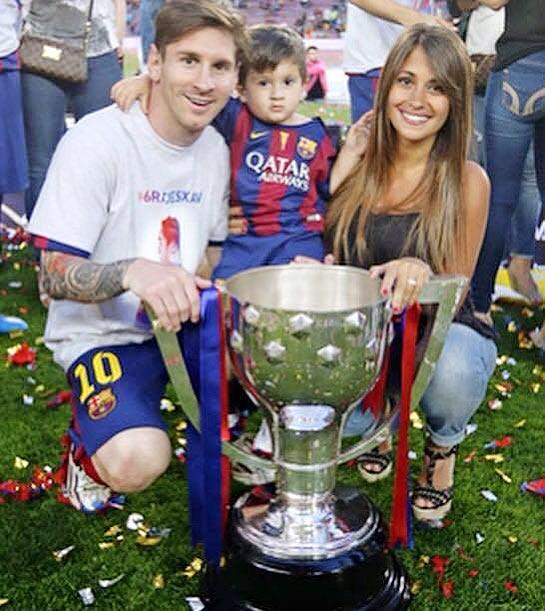 Lionel Messi, son Thiago and girlfriend Antonella pose with the La Liga trophy. Photograph: Leo Messi/Facebook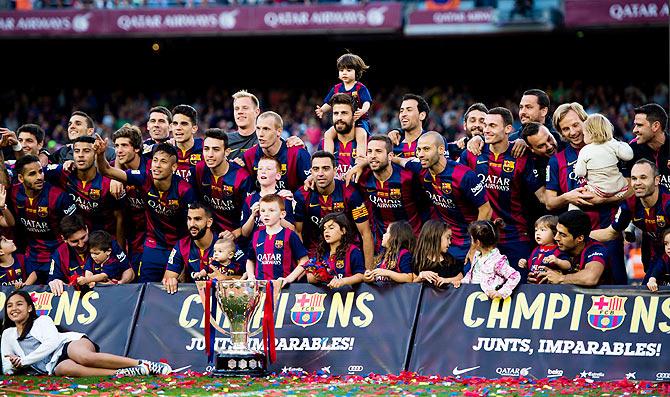 FC Barcelona players and their families celebrate with the La Liga trophy. Photograph: Alex Caparros/Getty Images
Xavi Hernandez knowledges fans at the end of the match. Photograph: David Ramos/Getty Images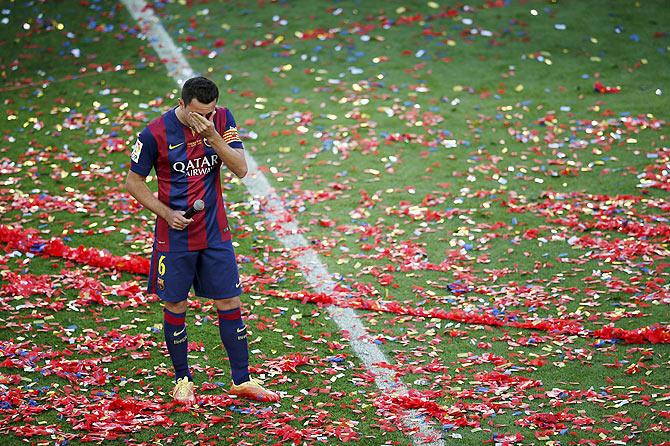 Barcelona's captain Xavi Hernandez cries during his tribute at Camp Nou stadium in Barcelona on Saturday. Photograph: Albert Gea/Reuters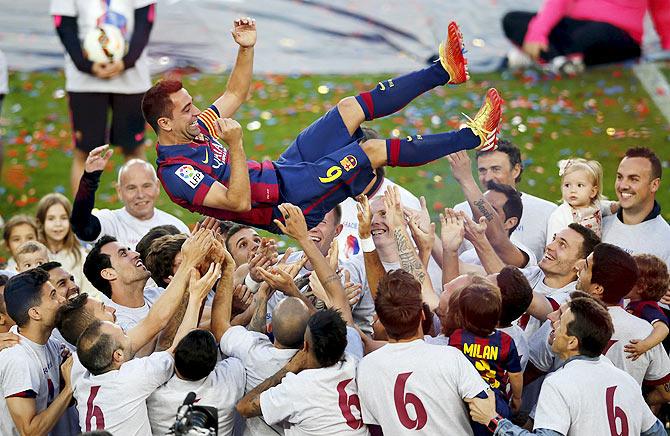 Barcelona's captain Xavi Hernandez is tossed by his teammates in his farewell celebrations. Albert Gea/Reuters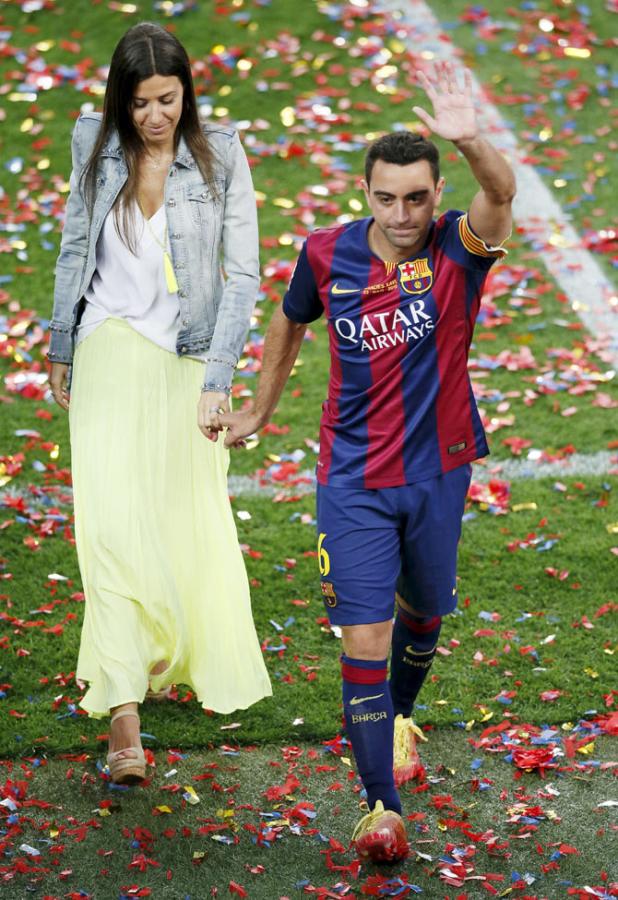 Barcelona's captain Xavi Hernandez waves to the crowd as he leaves the pitch with his wife Nuria Cunillera. Photograph: Albert Gea/Reuters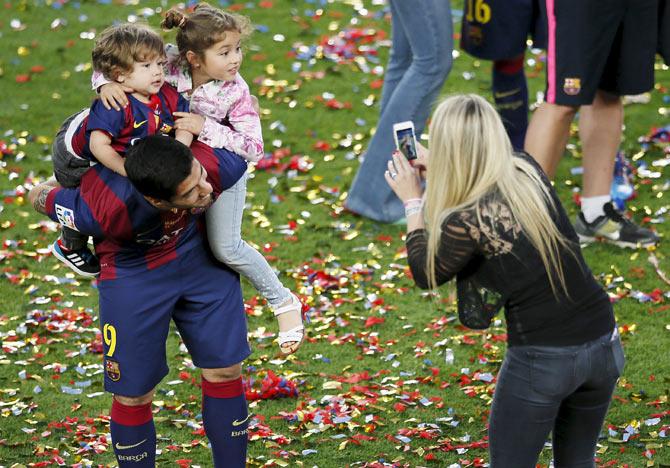 Barcelona's Luis Suarez (left) holds his children Delfina and Benjamin while his wife Sofia Balbi takes a picture during celebrations. Photograph: Albert Gea/Reuters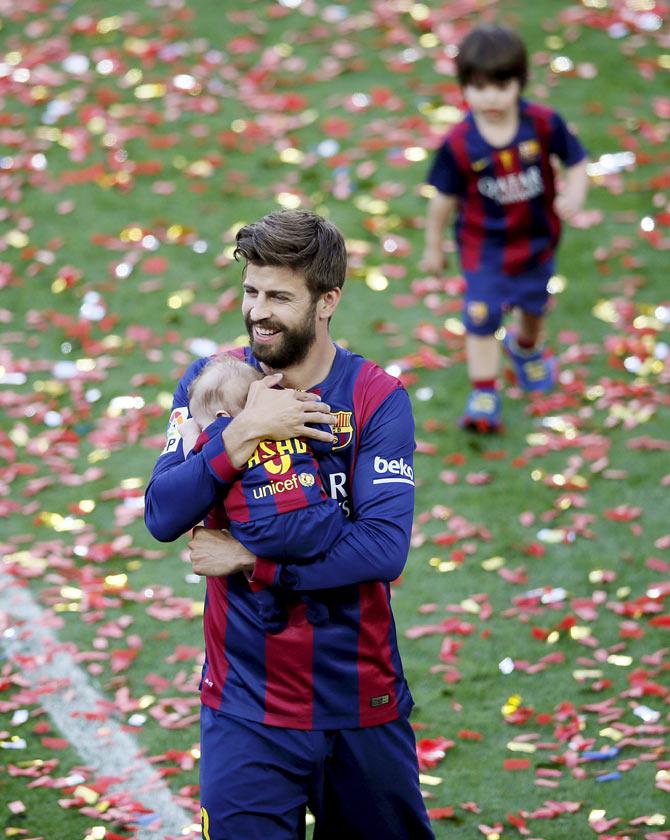 Barcelona's player Gerard Pique holds his son Sasha, followed by his older son Milan, during victory celebrations. Albert Gea/Reuters