Imagine an athlete running without legs, a table tennis player playing without his arms.
While this may sound disbelieving, athletes at the ongoing Paralympic Games at Rio de Janeiro in Brazil show that it's possible.
An epitome of the triumphant spirit, and inspiring the world with their sporting skills, impossible is nothing for these Paralympians.
At Rediff.com, we would like to salute their undying spirit...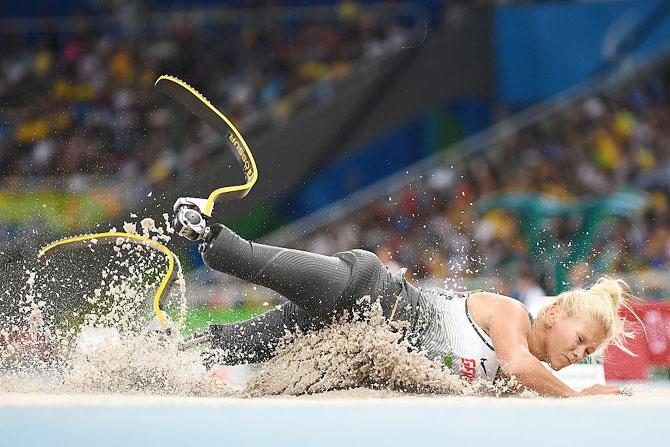 IMAGE: Vanessa Low of Germany competes in the women's long jump - T42 final on of the Rio 2016 Paralympic Games at Olympic stadium in Rio de Janeiro, on Saturday, September 10. Photograph: Atsushi Tomura/Getty Images for Tokyo 2020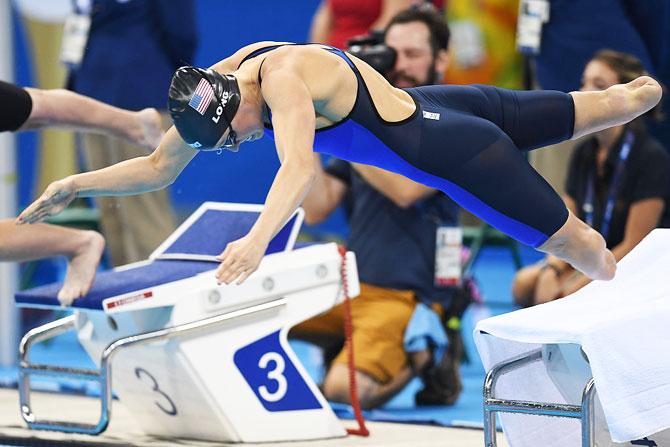 IMAGE: Jessica Long of the USA competes in women's 100m freestyle - S8 final at the Olympic Aquatics stadium in Rio de Janeiro on Sunday, September 11. Photograph: Atsushi Tomura/Getty Images for Tokyo 2020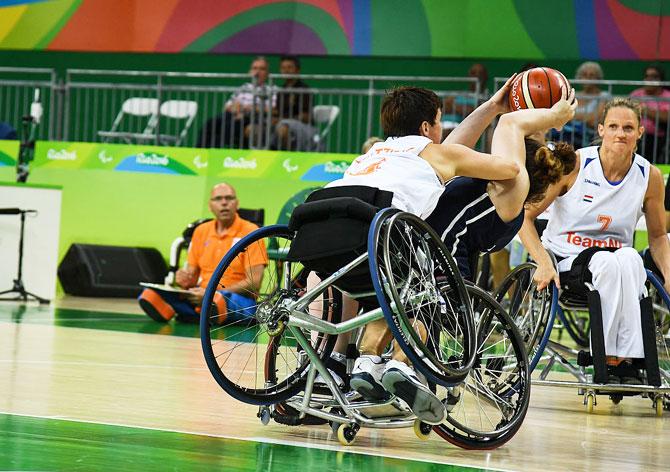 IMAGE: Roos Oosterbaan of Netherlands watches as her teammate Inge Huitzinge fights for the ball with Desiree Miller of United States during Women's Wheelchair Basketball match at Carioca Arena 1 on Sunday, September 11. Photograph: Raphael Dias/Getty Images for the International Paralympic Committee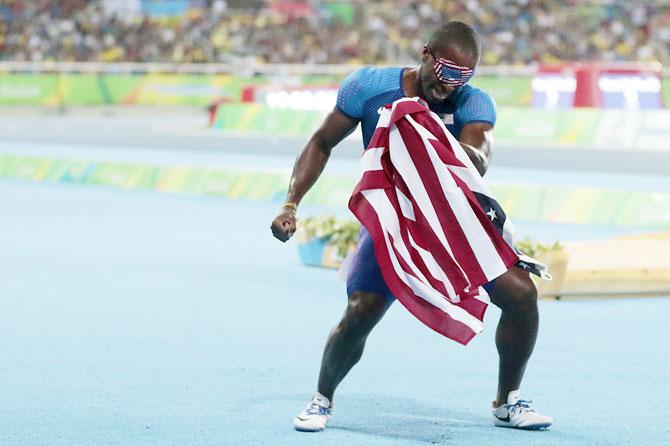 IMAGE: David Brown of the United States celebrates victory after the Men's 100m - T11 Final at the Olympic Stadium on Sunday, September 11. Photograph: Alexandre Loureiro/Getty Images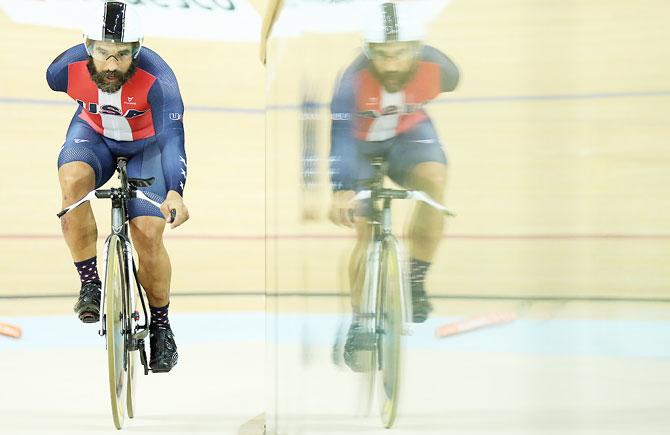 IMAGE: Joseph Berenyi of USA competes in the Men's C1-2-3 1000m Time Trial Track Cycling at the Olympic Velodrome on Saturday, September 10. Photograph: Friedemann Vogel/Getty Images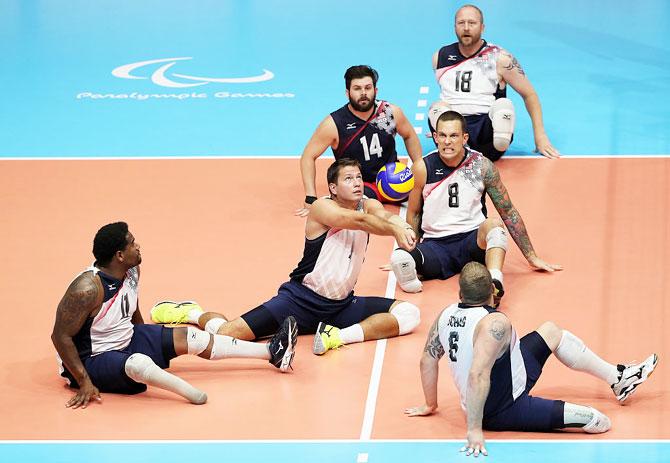 IMAGE: Eric Duda of the USA in action during the Sitting Volleyball match between USA and Germany at the Riocentro Pavilion 6 on Sunday, September 11. Photograph: Friedemann Vogel/Getty Images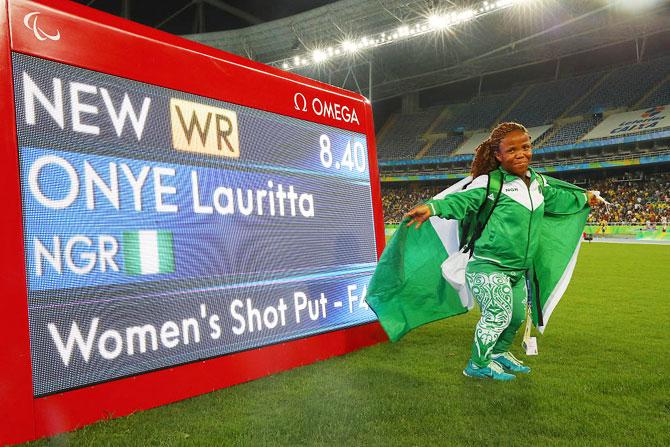 IMAGE: Lauritta Onye of Nigeria poses after breaking the world record in the Women's Shotput Final at Olympic Stadium on Sunday, September 11. Photograph: Lucas Uebel/Getty Images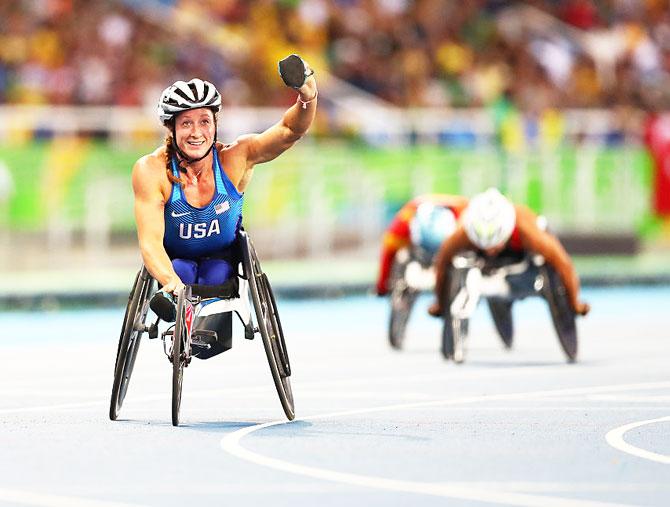 IMAGE: Tatyana McFadden of the United States wins the women's 400 meter T54 final at Olympic Stadium on Sunday, September 11. Photograph: Lucas Uebel/Getty Images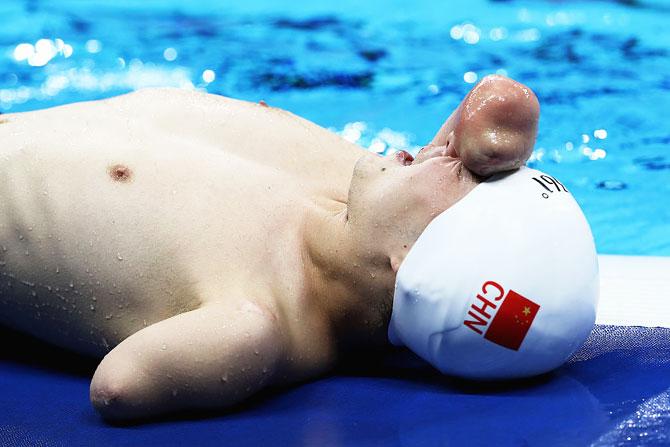 IMAGE: Jia Hongguang of China reacts after winning the gold medal in the Men's 50m Freestyle - S6 Final at the Olympic Aquatic Stadium on Saturday, September 10. Photograph: Buda Mendes/Getty Images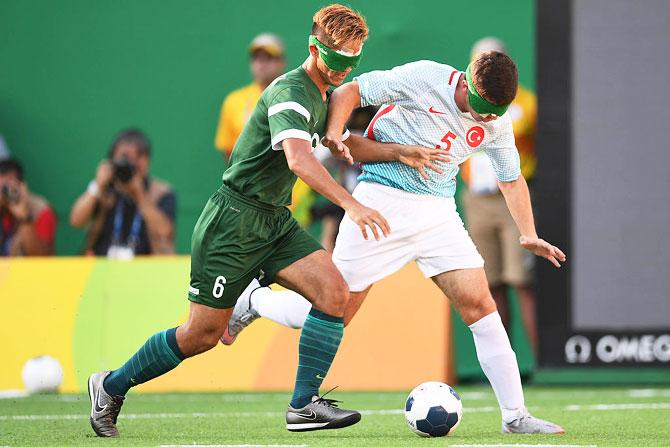 IMAGE: Tiago of Brazil (left) competes for the ball with Recep Aydeniz of Turkey (right) in the men's football 5-a-side on Sunday, September 11. Photograph: Atsushi Tomura/Getty Images for Tokyo 2020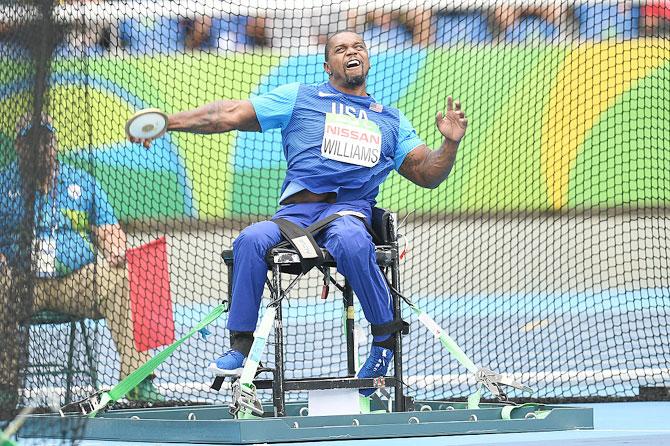 IMAGE: Johnnie Williams of the USA competes in the men's discus throw - F56 at the Olympic stadium on Saturday, September 10. Photograph: Atsushi Tomura/Getty Images for Tokyo 2020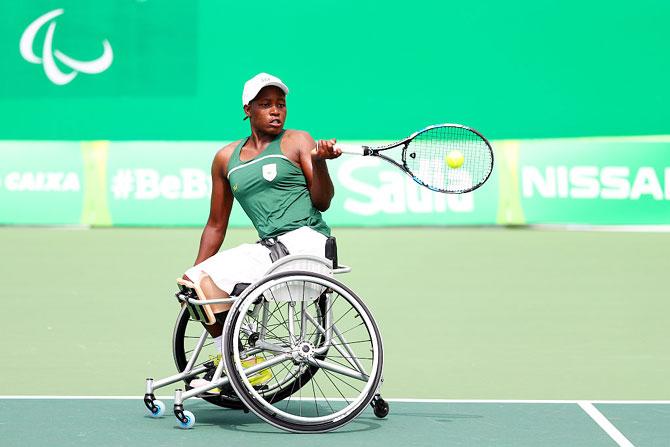 IMAGE: Kgothatso Montjane of South Africa competes in the wheelchair tennis on court 6 on Saturay, September 10. Photograph: Lucas Uebel/Getty Images