'May be, after another two years when I establish myself, I will play for India again. The main goal is to at least play 10 years in NBA league'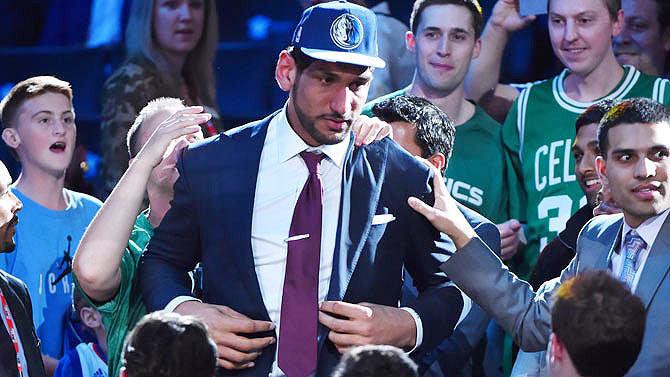 Dallas Maverick' Satnam Singh at the NBA Draft on June 25. Photograph: NBA India/Facebook
India's newest basketball sensation Satnam Singh Bhamara made it clear that he won't be available for national duty at least for the next two years as his primary focus is to improve his game and make it to the first team of the NBA side Dallas Mavericks.
- India-born Satnam Singh makes NBA history
- NBA: Dallas Mavericks introduce India's Satnam Singh
- Satnam ready to rub shoulders with the cream of NBA
India have qualified for the FIBA Asian Championships to be played in Hunan (China) from September 3 but Satnam has rendered himself unavailable.
"I won't be playing (Asian Championship) for India for the next two years. My focus is solely on NBA. I have to improve my game and then get into the first team. May be, after another two years when I establish myself, I will play for India again. The main goal is to at least play 10 years in NBA league," the 7 feet 2 inches sensation told Indian journalists via conference call from Dallas.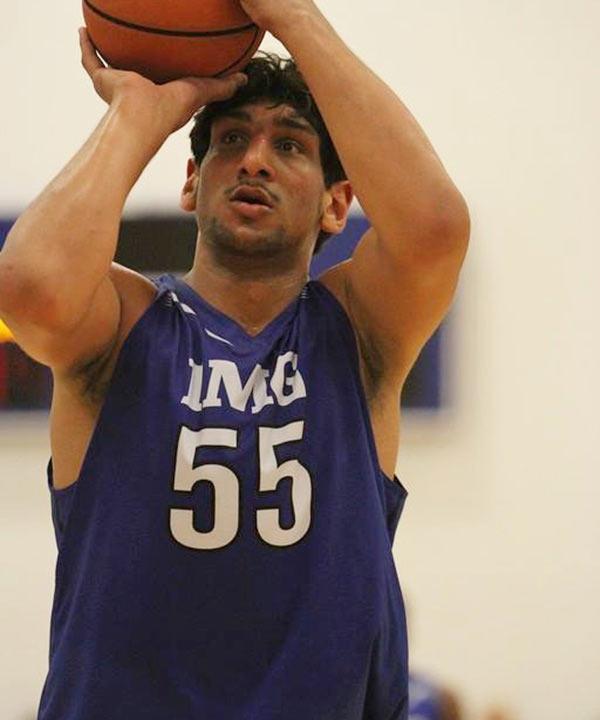 India's Satnam Singh Bhamara in action. Photograph: Facebook
Satnam sounded upbeat having made his NBA Summer League debut for the Mavericks.
"I did not feel any pressure nor was I nervous. The only thing I was telling myself 'Aa toh gayaa hoon, pahla aadmi India se. Ek baar dekh le kaise hota hain' (I have come here as first Indian but it was time for reality check). My assessment is that in terms of power, I am as good as the Americans. Where I am lacking is balance. The coaches are working on that aspect. I have a weak knee. I am doing strengthening exercises," said Satnam.
Asked how more Indian cagers could come into NBA, Satnam said, "The NBA academy in Mumbai has talent scouts. If someone is good, he will certainly be called in future. As far as current Indian players are concerned, they need to work doubly hard on their fitness. They need to first become slimmer. Look at someone like LeBron James. He is so slim. If you have a slim body, it will improve both power and pace.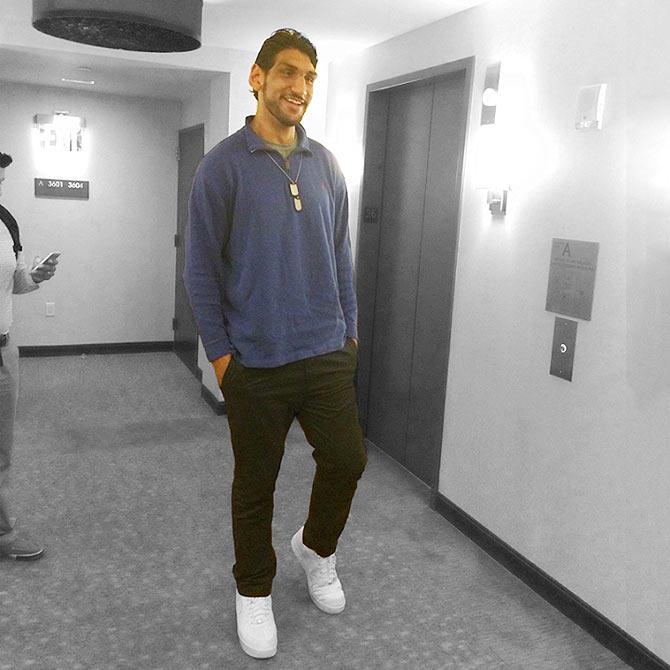 Satnam Singh. Photograph: NBA India/Facebook
"Playing yesterday, I could gauge the difference in my game. The pace is in a different league. I have never ran up and down the court at such pace. Whenever I was out of breath, the coach replaced me and then again put me back. My idol is Dwight Howard (Houston Rockets centre) as I want to play like him," said India's first NBA pick.
Asked about the advice he got from Mavericks first team coach Rick Carlisle, the youngster said, "He told me to always be on the lookout to move the ball forward. Pass and move is the main advice. If there is no one around to pass, then try to shoot."