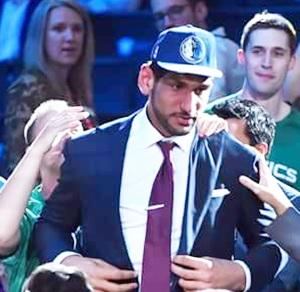 The Dallas Mavericks introduced 19-year-old Satnam Singh Bhamara as the first-ever Indian National Basketball Association (NBA) draft pick in Dallas on Thursday.
Mavs head coach Rick Carlisle, newly hired Legends head coach Nick Van Exel and Donnie Nelson -— a co-owner of the Legends -— once again reiterated the franchise's plan for Singh to play in the NBA D-League in order to gain more experience.
"He will be with us in the Las Vegas Summer League, but certainly a project that as he develops will continue to work underneath coach Carlisle, myself, Nick Van Exel and our coaching staff and develop eventually into an NBA player," Nelson said.
Singh said on Thursday that he has received many messages on facebook and elsewhere since being drafted with the No 52 overall pick and has been called so many times that his agent changed his phone number.
"Now I'm just focused on my basketball. I have a great team, great coaches, great players and a great opportunity," Singh said.
Head coach Carlisle also had words of praise for the seven foot two inch player.
"The decision to basically make him a D-Leaguer initially is a very good decision. And he understands, he likes it, he's willing to do it. He needs experience playing over here. Guys like this — this size and with the softness of his hands and his footwork — aren't grown on trees," Carlisle pointed.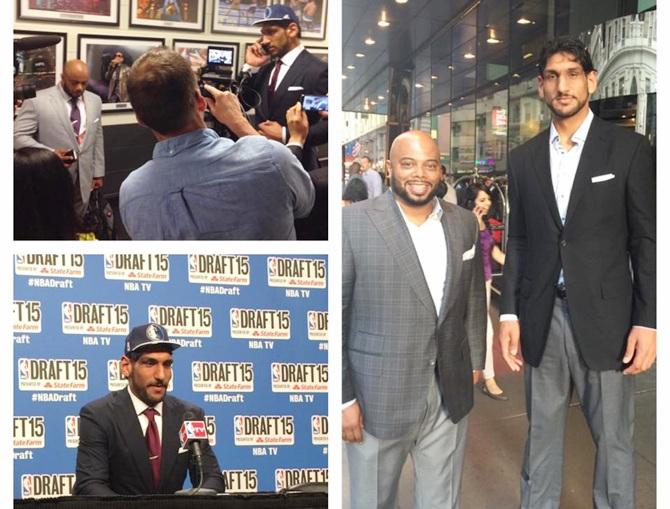 Satnam Singh. Photograph: Facebook
Mavs also introduced their top pick Justin Anderson. The Dallas Mavericks selected Anderson with the No. 21 overall pick in the first round of this year's NBA Draft.
Anderson and Singh will both play on the Mavericks' team in the Las Vegas Summer League, which tips off on Friday in Las Vegas.