Mexican tennis player Daniel Garza has been suspended for six months and fined $5,000 after being found guilty of match-fixing, the Tennis Integrity Unit said on Tuesday.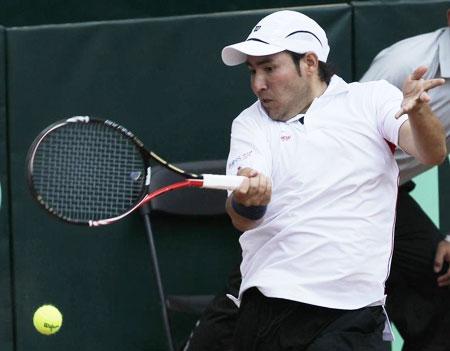 The 31-year-old, ranked 1,065th in singles, had attempted to influence the outcome of a match at an ITF Futures tournament at Calabasas, California, in March 2015, the sport's corruption watchdog said.
The case, based on a TIU investigation, was heard in Miami last month.
Garza, who achieved a career-high ranking of 294 in 2012, was banned with immediate effect, the TIU said in a statement.
World tennis was rocked in January by allegations that the game's authorities had failed to deal with widespread match-fixing in the sport.
The authorities rejected media reports that 16 players who have been ranked in the top 50 had been repeatedly flagged to the TIU over suspicions they had thrown matches in the past decade.
A number of corruption-related cases have since come to light.
Three Italian players were banned by their national tennis federation in July for their roles in attempting to fix matches.
The sanctions came days after the European Sports Security Association said that tennis accounted for the majority of suspicious betting activity it had flagged, with 34 incidents in the second quarter of 2016.
Image: Daniel Garza of Mexico
Photograph: Henry Romero/Reuters