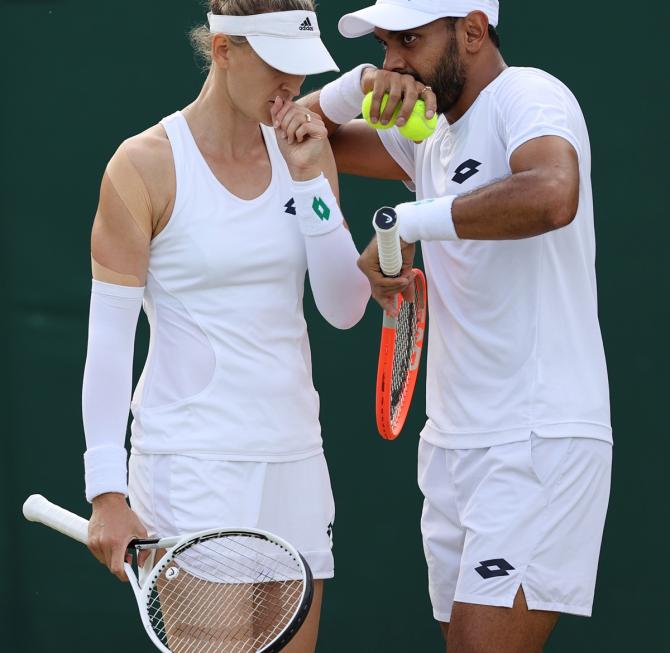 Divij Sharan and Samantha Murray Sharan gave a new meaning to mixed doubles at Wimbledon.
The married couple paired on the mixed doubles court for the first time and defeated Ariel Behar and Galina Voskoboeva 6-3, 5-7, 6-4 in the first round on Friday.
Divij and Samantha first met in 2012. Their doubles partners at a tournament knew each other, so they were introduced.
They have been together for eight years. In 2014, they entered Wimbledon for the first time, but did not get into the mixed doubles draw.
'In 2014 we signed up, but we didn't get in. In the meantime Div was just playing with a few different partners because I wasn't high enough to have a reasonable chance to get in, so it has been a long time coming to be able to play together,' Samantha said.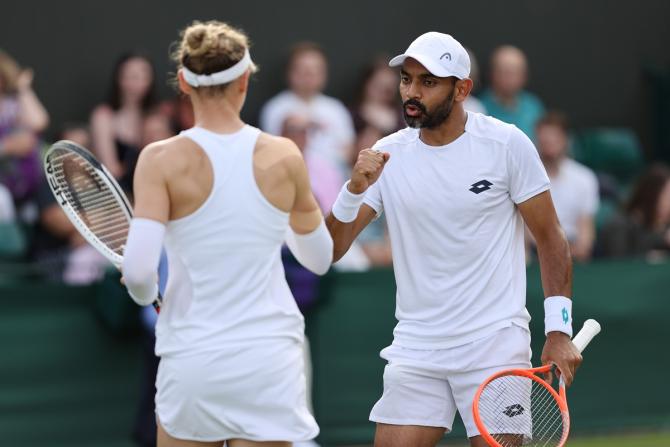 Samantha and Divij wed in the summer of 2019, but don't get to spend much time together as they pursue their careers. That makes a moment like this even more special.
Divij has played mixed doubles with other partners in the past, and said had they signed up as a team two years ago, they would have earned a spot as alternates. That is why the decision to enter this year was easy.
'We'll stick with each other and we'll give it a try,' Divij said. 'It was obviously really special for me to share the court with Sam.'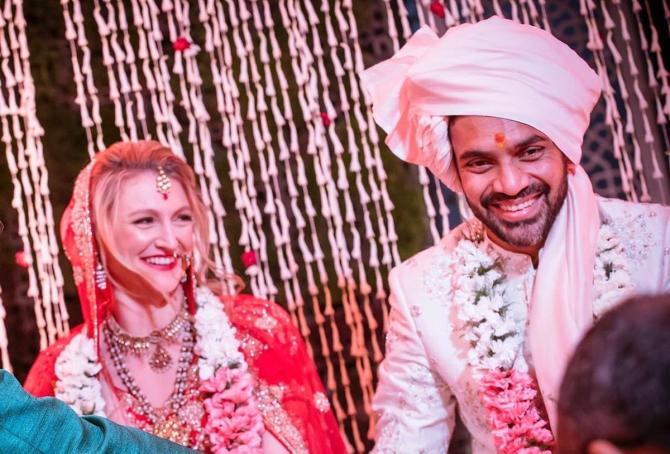 'It's just really four tournaments that have mixed doubles and it's smaller draws, so we'll have to see where our rankings are and whenever we get the opportunity,' the Indian tennis player said.
Despite this being a first for Sam and Div, during last year's lockdown in Britain when tennis tours were suspended due to the pandemic, they were able to help each other practise, even if just at their home.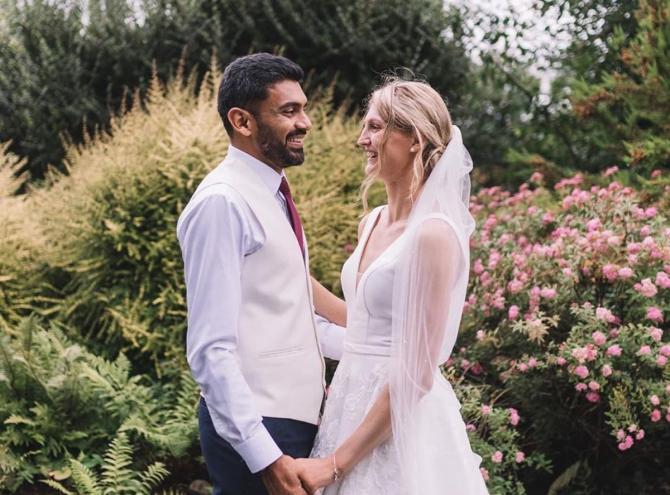 Sadly, their Wimbledon quest ended on Saturday, when they lost the second round match to Raven Klaasen and Darija Jurak 6-3, 7-6, 6-3.