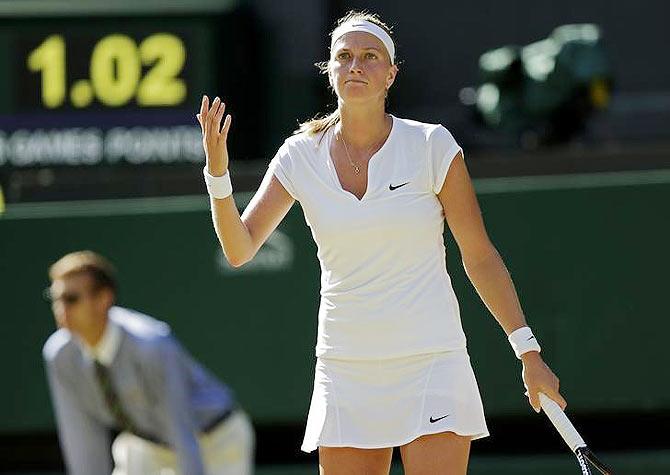 Two-times Wimbledon champion Petra Kvitova will not be able to play competitive tennis for around six months, a Czech news website said, citing the surgeon who operated on Kvitova's playing hand after it was injured in a knife-attack.
"When we talk about (competitive) pressure on the hand, we are talking about a period of around six months (before that would be possible)," Radek Kebrle was quoted by aktualne.cz website as saying.
The Czech world number 11 suffered injuries to the fingers on her left hand in the attack on Tuesday morning.