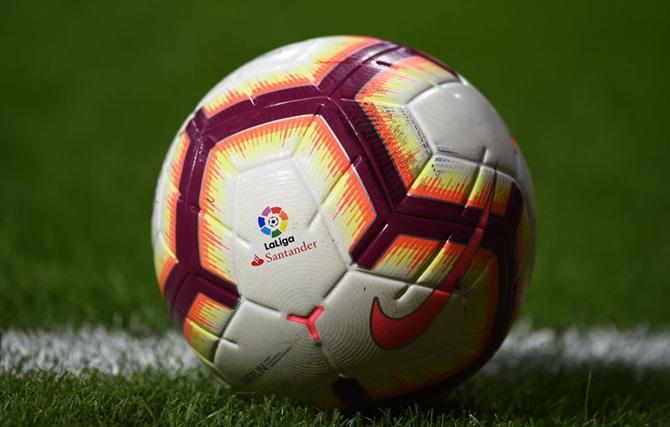 Spanish police arrested a number of first and second-division soccer players and officials over suspicions of forming a match-fixing group to profit from betting on games, El Pais reported on Tuesday.
A spokeswoman for the Spanish police confirmed there was an open investigation but would not give details.
El Pais said that police raids were taking place across the country on Tuesday and that several current and former players and officials from clubs in the top two divisions had been arrested.
A lawyer for the club Huesca, recently demoted from the top-tier La Liga, confirmed that various people there had been detained on a warrant issued by a local court in the northeastern town.
He did not directly name those detained. But El Pais reported that they included club president Agustin Lasaosa as well as the head of the club's medical department.
"We haven't been able to speak to the president yet. However he will be able to give opportune explanations in due course," the lawyer, Pedro Camarero, told reporters at Huesca's stadium.
"Internally within the club we are not worried and are at the disposal of whatever the courts request of us. For now, we do not know how things will develop," he said.
The report said that the investigation into match-fixing began after Huesca's 1-0 defeat to Nastic at the end of their 2017-18 season in the Segunda or second division.
By the time of that game, Huesca had already guaranteed their promotion to La Liga for the first time, and irregular betting patterns over the half-time and full-time scores were spotted, El Pais said.
Huesca recently finished second-last in La Liga and will be back in Segunda next season.
Neymar loses Brazil captaincy to Alves for Copa America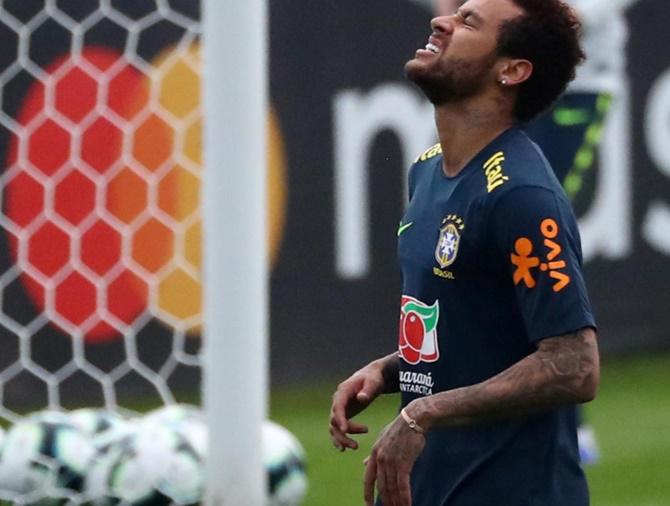 Neymar has been replaced as captain of the Brazil national team for next month's Copa America by Paris St Germain team mate Dani Alves, the country's football federation (CBF) has said.
The Copa America will be played from June 14 to July 7, with hosts Brazil, who have not won the title since 2007, taking on Bolivia in the opening match in Sao Paulo before facing Venezuela and Peru.
"Daniel Alves will be captain of the Brazilian national team in the friendly matches against Qatar and Honduras and in Copa America Brazil 2019," the CBF said in a statement here
Right back Alves, who has 138 caps for Brazil, was informed of his new role on Sunday. The 36-year-old has captained his country on four previous occasions, the last of which was a 1-0 friendly victory over Germany in 2018.
Brazil coach Tite had named Neymar permanent captain a few months after Brazil's World Cup quarter-final exit at the hands of Belgium last year, but has been under pressure to replace the 27-year-old due to his disciplinary issues.
Neymar was banned for three matches by the French football authorities earlier this month for hitting a fan after PSG's French Cup final loss to Stade Rennes, and was also reportedly involved in a dressing room fracas with his PSG team mates.
Tite informed him on Saturday that he would not captain Brazil at the Copa America, the CBF said.
Ramos asked to leave Madrid for free to go to China: Perez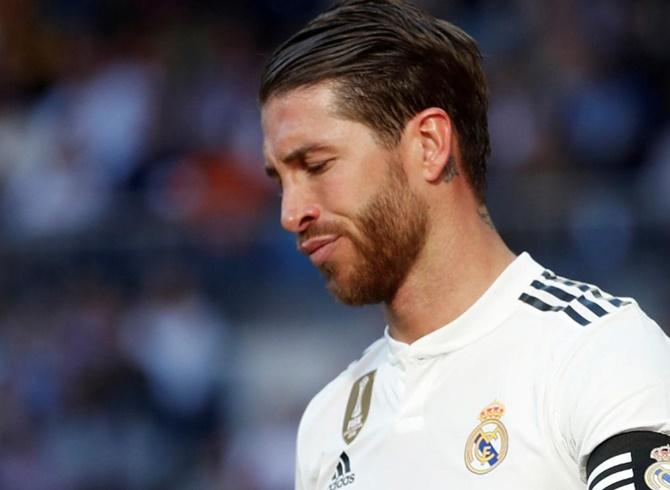 Real Madrid captain Sergio Ramos asked to leave to join a team in China on a free transfer, club president Florentino Perez has said, adding that he turned down the defender's request.
"They (Ramos and his agent) came to see me in my office and told me they had a very good offer from China but the league rules over there wouldn't permit them to pay the transfer fee," Perez told radio station Onda Cero on Monday.
"What was I going to tell him? We said this couldn't happen but we'd speak to the club to satisfy him but that Real Madrid could not afford to let its captain leave for free as that would set a terrible precedent for other players."
The Spain defender, 33, is Madrid's longest serving player and one of club's most beloved players for his role in winning four Champions League titles, but he shouldered a lot of criticism for the team's harrowing last campaign.
Ramos was found by UEFA to have intentionally got suspended for the second leg of Madrid's Champions League last-16 tie with Ajax Amsterdam, which they lost 4-1 to exit the competition at the earliest stage since 2010.
Madrid also had one of their worst domestic campaigns in recent memory, finishing 19 points behind champions Barcelona and losing 12 league matches for the first time in 20 years, as well as being knocked out of the Copa del Rey by Barca.