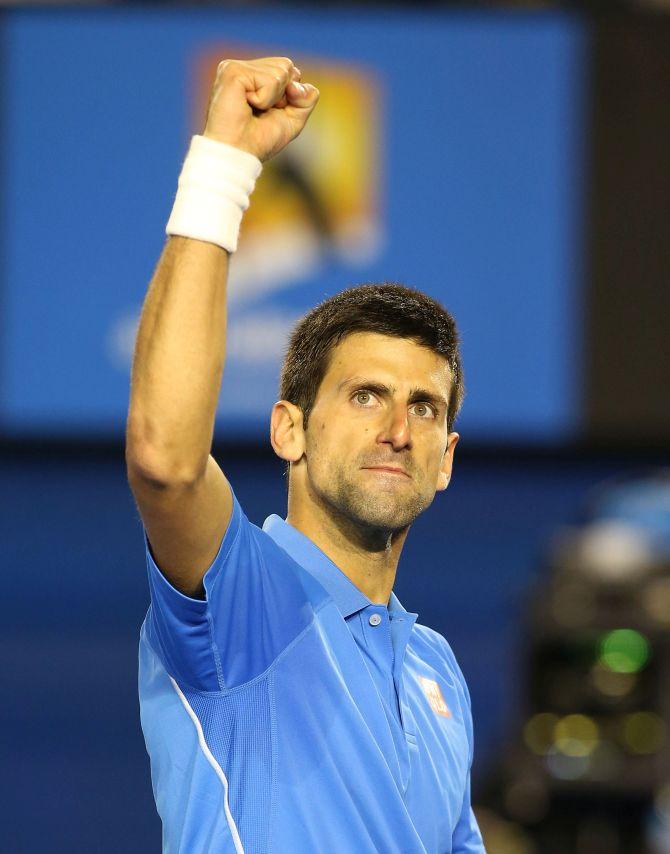 Novak Djokovic of Serbia during his match against Gilles Muller of Luxembourg on Rod Laver Arena during day eight of the 2015 Australian Open. Photograph: Patrick Scala/Getty Images
Novak Djokovic will contest his 23rd consecutive grand slam quarter-final after easing past Luxembourg journeyman Gilles Muller 6-4 7-5 7-5 at the Australian Open on Monday.
Djokovic was pushed by the 42nd-ranked Muller, a big-serving left-hander who had the shots to rally with the top seed, but the four-times champion was almost bullet-proof on serve and cut the 31-year-old down repeatedly when he rushed to the net.
"Definitely what stands out is the serve," the Serb said. "I got a lot of aces, got a lot of free points there.
"I managed to play some good passing shots. I was trying just to make him play an extra shot because he takes the time away from the opponent.
"That's something that obviously encourages me for the rest of the tournament ...(so) overall (it) was a good performance."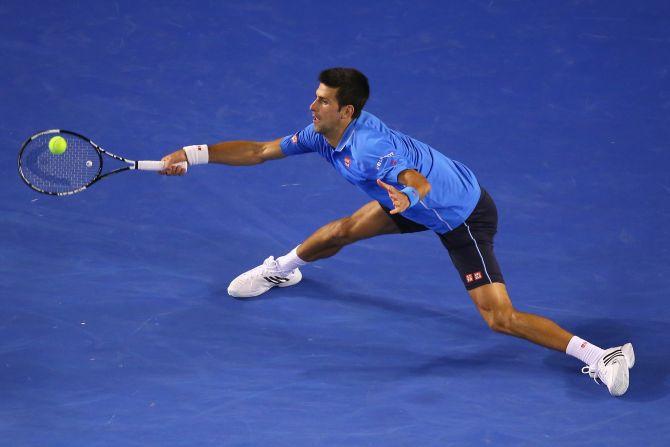 Novak Djokovic of Serbia plays a forehand in his fourth round match against Gilles Muller of Luxembourg during day eight of the Australian Open. Photograph: Quinn Rooney/Getty Images
It wasn't until the sixth game of the third set that Muller had a chance on the Serb's serve but the former junior world number one could not take it despite four break points.
Djokovic struck a string of sumptuous winners to break Muller in the 11th game of the third set and served out the final game to love to book a quarter-final clash with Canadian eighth seed Milos Raonic.
The 27-year-old, who regularly practices with Raonic in Monaco where they both live, has been impressed by the tall Canadian's progress and commitment off the court and knows he will be a dangerous opponent.
"He's been playing some great tennis in the last 15 months. He deserves to be where he is now, top 10, coming closer to top five in the world," Djokovic added.
"He's a very disciplined player, always works out. Always spends a lot of time in the gym, off the court, preparing himself for tough battles.
"He spends a lot of time on recovery, as well, preparation, prevention. He's got a very good team of people around him.
"Definitely a tough one. I need to be at my best, top of my game, in order to win that match."