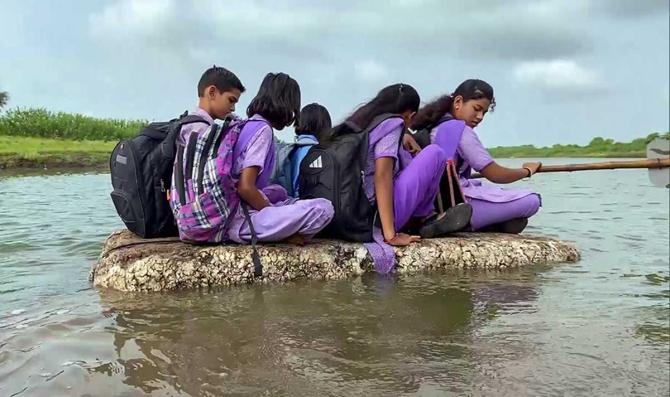 A life-saving Raksha Bandhan gift.
The Top Videos of the Week, listed by Shailajanand Mishra.

Also see: An underground palace with a mosque.
Nishi Gupta's applause-worthy achievement.
Videos chosen by you through your likes on iShare.
---
Janhvi Kapoor's Tirupati Visit
Location: Tirupati
The actor regularly visits the Sri Venkateswara Swami Temple.
---
Would You Risk Your Life To Go To School?
Location: Chhatrapati Sambhajinagar
These government school students do. Every day.
---
Isn't Shilpa Shetty Stunning?
Location: Mumbai
She made a breezy appearance in a multi-coloured silk lehenga on the sets of India's Got Talent.
---
A Two-Storey Underground Palace And Mosque
Location: Hardoi
Built by one man. Over a period of 12 years.
---
A Life-Saving Raksha Bandhan Gift
Location: Hyderabad
"Every sister needs a brother like him. I can't express my emotions in words," says Sheetal Bhandari.
"It is not a gift to my sister; rather, it's my responsibility," says her brother, Dushyant Varkar.
---
Good Going, Nishi!
Location: Kanpur
Nishi Gupta has topped the the Uttar Pradesh Public Service Commission Provincial Civil Services Civil Judge Junior Division exam, also called the Judicial Services exam.
Why is her achievement applause-worthy?
Watch the video to find out.
---
Feature Presentation: Ashish Narsale/Rediff.com