Shailajanand Mishra lists The Hottest Videos of the Week! Take a look.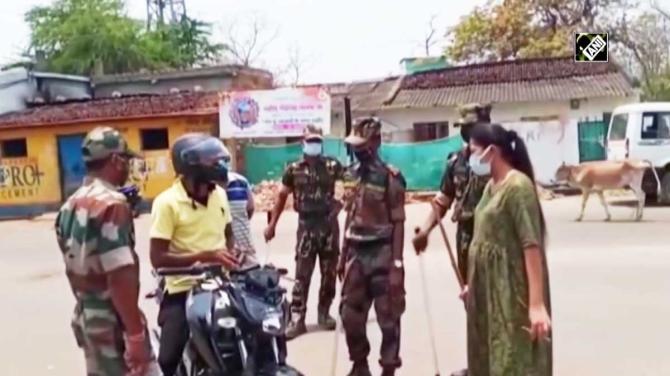 Every week is full of exciting events. And we make sure we bring you the most interesting ones, with a special twist.
These videos are chosen by you, through your likes.
So if you'd like to see your favourite video on our weekly round-up, make sure you like them on iShare.
---
Taking care of injured cattle since the last 13 years
Date: April 16
Location: Shivamogga, Karnataka
Shivamogga resident K V Purushottam Hegde has been running a cow shelter for 13 years for injured cattle.
Hegde has dedicated his life to helping cows in need. He has built a small gaushala where 50 injured cows are recovering.
'They get injured while crossing roads and their owners leave them,' Hegde said.
---
Despite limited resources, J&K girl cracks bank exam
Date: April 18
Location: Udhampur, J&K
Despite coming from a lower middle class family with limited resources, Pallavi Pallavi from Jib village in Udhampur district, Jammu and Kashmir, cracked the J&K Bank's probationary officers exam.
---
20 mango varieties in a single tree!
Date: April 18
Location: Shivamogga, Karnataka
A retired horticulture assistant officer has grafted over 20 mango varieties onto a single tree in Shivamogga.
He had a small space in front of his house where the tree grows.
He has successfully grafted Baiganpalli, Mallika, Totapuri, Ratnagiri Alphonso and many other varieties.
---
Maskless woman misbehaves with cops
Date: April 18
Location: Delhi
A couple misbehaved with the Delhi police when they were stopped for not wearing a face mask while in their car.
The Delhi high court had decreed wearing a mask compulsory even if a person is driving alone inside a car.
The incident took place in the Daryaganj area during the weekend curfew.
The couple argued with policemen over not wearing a face mask in the car. According to police, the couple didn't have a curfew pass either.
During the argument the woman said, 'He is my husband. If I want, I will kiss him.'
---
Brave railway pointsman saves child
Date: April 19
Location: Mumbai
In a daring rescue caught on camera, a railway pointsman ran on the tracks, risking his life, to save a child from getting crushed under an oncoming train at a station in Maharashtra's Thane district.
---
Tiger, Disha jet off for vacation
Date: April 19
Location: Mumbai
Tiger Shroff and Disha Patani were spotted at Mumbai airport, heading for a vacation.
On the work front, Tiger will be next seen in Heropanti 2.
Disha's next film, the Salman Khan starrer, Radhe, will release this Eid.
---
So are Alia, Ranbir...
Date: April 20
Location: Mumbai
Lovebirds Alia Bhatt and Ranbir Kapoor headed for a break to the Maldives.
They chose to remain stylish, yet comfortable, for their flight.
Both stars were afflicted with COVID-19 and recently tested negative.
---
This pregnant cop won't neglect her duty
Date: April 20
Location: Dantewada, Chhattisgarh
'Duty first' is DSP Shilpa Sahu's motto.
Even her pregnancy does not hold her back from serving citizens during this difficult time.
DSP Sahu was seen performing her duties on the streets of Dantewada.
---
Feature Presentation: Ashish Narsale/Rediff.com