'As a doctor, I always knew I would get it, but I was always sure I would get cured too.'
Dr Tauseef H Khan, a resident doctor in the infectious disease department at the King George's Medical University, Lucknow, was diagnosed as a COVID-19 patient in mid-March.
After contracting the virus from a patient, he has been in isolation and will be discharged from hospital on April 21.
Dr Khan, below, ever so positive about his condition, tells Syed Firdaus Ashraf/Rediff.com that he felt guilty about passing on the infection to his family and is confident that India will win this battle against coronavirus.
Continuing our series on Indian heroes at the frontline of the war against coronavirus:
---
A lady doctor settled in Canada had come to my hospital -- the King George's Medical University, Lucknow -- on March 11 to be treated for coronavirus.
As I was the doctor on duty, I had to treat her. When she came in, I noticed she was showing signs of the virus and immediately put her in isolation.
Later, it was found that she had tested positive.
Five days after she was tested positive, I started suffering from a running nose and myalgia (pain in the muscles). However, I didn't run a fever.
I was tested and the results were positive for coronavirus.
My advice to every Indian is that as soon as you get any symptoms of coronavirus, please see a doctor or try to reach a government centre which is treating COVID-19 patients.
The sooner you go to a doctor, the more chances that it will save your life.
If you are late, then you are in trouble.
If you diagnose early, then you are more in the safe zone because you will be put on immediate treatment.
The first initial symptom of COVID-19 is mild fever, myalgia, running nose, sore throat or fever.
If you delay your treatment, then you will have respiratory problems or pneumonia, which can be very dangerous. Therefore, it is better that you go to a doctor at the earliest and get treated.
There is no cure as of now for COVID-19. Under a doctor's observation and prescription, I took Oseltamivir and chloroquine.
Now I am feeling better. I am ready to go back to work from April 22.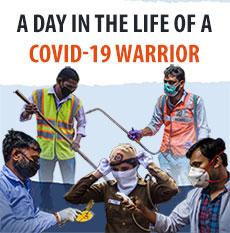 When I first read about COVID-19 I immediately knew that this is a highly communicable disease and doctors are the first category of people who will get infected.
I always knew we were in a high-risk category of getting infected and therefore, I was not scared or worried when I got infected.
The worst part of being a COVID-19 patient is to inform your loved ones that you are infected.
Another aspect of the disease which is hard is that you know immediately that you have spread the virus to the loved ones with whom you stay at home or at the work place.
You do feel guilt, but what can one do, after all a doctor has to go home too.
Since I was staying with five of my relatives, three of them got infected due to me. Now they too are out of the danger zone and will be out of quarantine.
As soon as I developed symptoms, I immediately quarantined those relatives. Therefore, the transmission chain broke and did not spread beyond my home.
This is very important for every COVID-19 patient to do because they have to break the chain so that the virus does not spread.
My parents, two brothers and sisters who are not staying with me in Lucknow got very worried when they came to know that I was a COVID-19 patient.
I call them regularly and update them about my health. Since I sound perfectly fine on the phone, the thought of having the virus was not too worrying for them.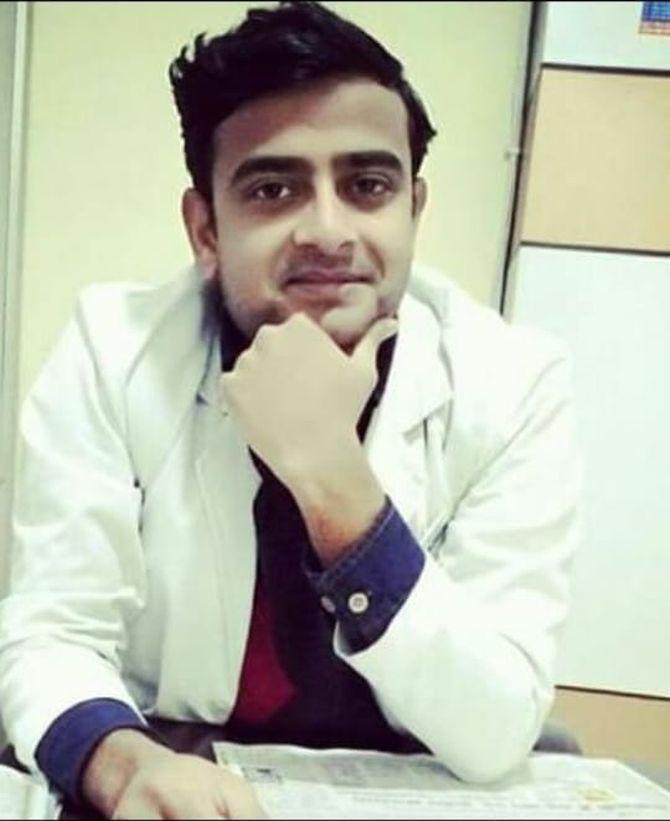 I feel that once you contract the virus, the chances of getting it again are less. In China, though, there are some cases where people have got the disease again to which I will say precaution is always good.
I sincerely believe every Indian has to follow the lockdown orders issued by the government. This is the only way right now to avoid coronavirus from spreading.
And if you have to go out due to an emergency, then go out with safety equipment, like wearing a mask and gloves. Everyone must practise social distancing.
In the medical fraternity, too, new guidelines have been issued for doctors treating coronavirus patients.
One medical team, which works like a unit, works for seven days with coronavirus patients and then that medical team self-quarantines for 14 days. If they test negative, they can resume work.
India will win the battle against coronavirus, Inshallah.
We have four per cent positive patients out of 100 tested patients. And now we are testing more and still 4 per cent is the result. Therefore, I am very sure that coronavirus has not spread to the community level.
COVID-19 is a highly communicable disease, but recovery rates are also good. The mortality rate is not more than two per cent.
As a doctor, I always knew I would get it, but I was always sure I would get cured too.
Actually, if you observe closely, coronavirus is just fever and cough. You do not need to worry.
You must not fear death, but must report to the authorities as soon as possible when you develop symptoms of COVID-19.