A woman known only as Jeanne on Twitter called out the Musée d'Orsay in Paris, France for "double standards" after being initially denied entry to the museum because she was wearing a low-cut dress.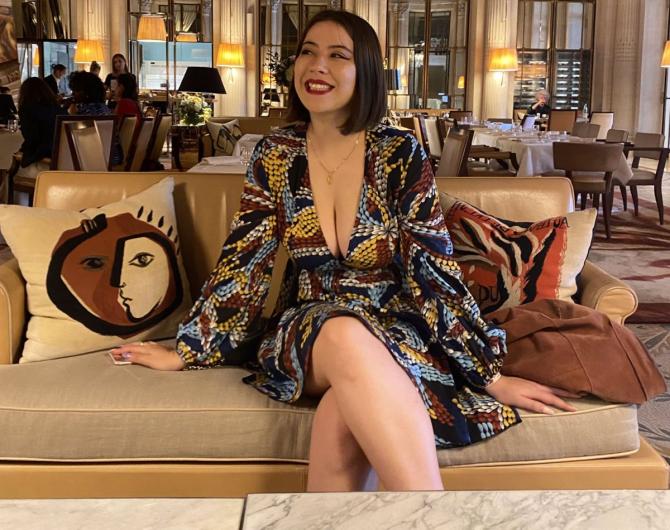 Recounting her incident, the woman in her social media post wrote that she encountered a female staff member who told her she needed to cover-up before being allowed in the art museum.
"Arriving at the entrance of the museum, I don't have time to take out my ticket before the sight of my breasts and my appearance shocks an officer in charge of reservations," Jeanne wrote on Twitter. She also posted a photo of the dress she was wearing that day: a long-sleeved summer dress with a low neckline.
"At this point I had no idea that my décolleté had become the cause of all this drama," she added.
The author describes feeling deeply shamed as she claimed staff stared at her cleavage. "I asked what was going on but nobody replied. They stare at my breasts… I didn't really understand what was going on."
Jeanne said she was told: "Calm down, Madam. Rules are rules," but nobody explicitly said what rule she had broken.
"At no time did anyone say my breasts are a problem," she added, writing that the friend she was with was wearing a crop top showing her abdomen, and other museum visitors appeared to be dressed for the hot weather.
Museum staff, however, would not be distracted from her cleavage, she said.
Without explicitly telling what the problem was, they nodded to her cleavage and said "that". Eventually, after first refusing to put on her jacket, she did so and was allowed in.
"I had the impression everyone was looking at my breasts, I was nothing more than breasts."
She concluded her open letter: "I am not just a body. Your double standards should not be an obstacle to my access to culture and knowledge."
In its apology, posted on Twitter, Musee d'Orsay said it had reached out to Jeanne.
"We have taken note of an incident that occurred with a visitor during her visit to the Musée d'Orsay," it reads, before stating that the museum "profoundly regrets" what happened and has contacted the "concerned person" to apologise.