According to a latest survey, 87 per cent women indicated they were likely to leave their job in the event of a gender-based scandal.
However 95 per cent said they'd stick to the job if the company was transparent and made attempts to correct it.
Photograph: Kind courtesy Officer's Choice Blue
Leading career site Indeed along with Censuswide recently conducted a survey among Indian employees across companies in the technology sector.
The survey conducted between December 2018 and January 2019 aimed to understand the perception of employers in the wake of public allegations of misconduct at the workplace.
The findings indicated that more women are likely to leave their job sin the event of a gender misconduct.
Here are some interesting numbers from the survey.
87 per cent of women indicated that they would be likely to leave their job in event of a gender-based scandal such as sexual harassment, bias in hiring, etc occurred at the company for which they work. 82 per cent of men were in agreement with the statement. However, 95 per cent of respondents would be more likely to stick to the job if their company was transparent about the issue in question and made attempts to correct it.
About 80 per cent of respondents said they were more likely to report misbehaviour in the wake of last year's public offences. Women are more likely to report a complaint than men.
70 per cent considered changing their jobs depending on the nature of the scandal, their loyalty to the firm.
75 per cent of the respondents indicated that the political views of the CEO or senior leaders as a reason which would influence their decision to quit their job.
92 per cent respondents said they would stay on, if their organisation was quick to respond to a scandal, by taking an initiative to fix errors and communicating internally and externally. A strong public message by the leaders of the organisation often helps regain the trust of customers and employees alike.
"While it is the responsibility of organisations to ensure the integrity and prevent breaches or untoward activities under their purview, no sector is immune to the occasional offence. What is important in such cases is that the company step up and take ownership of their actions and address the issue in a transparent and timely manner, to restore stakeholder trust," Venkata Machavarapu, head of engineering, India and site director at Indeed India said.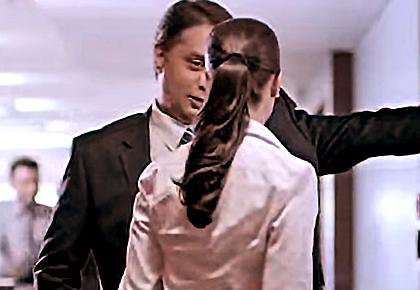 Lead image published for representational purposes only.