A court in New Delhi on Friday directed authorities to ensure the safety of Aaftab Amin Poonawala after his counsel claimed that he was "manhandled" by other inmates while he was produced in court.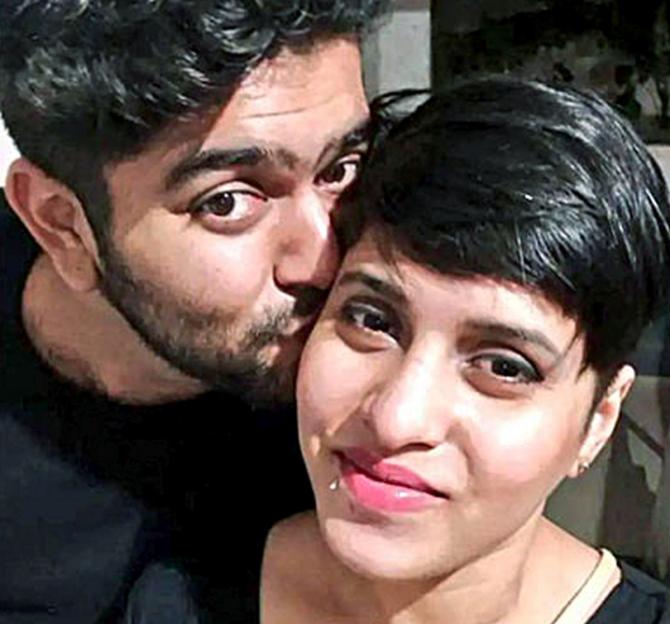 Poonawala is accused of strangling his live-in partner Shraddha Walkar on May 18 last year and disposing her body after chopping it into pieces.
Additional sessions judge Manisha Khurana Kakkar issued the directions to authorities while hearing arguments on the charges against Poonawala.
"... it is submitted on behalf of the accused that he had been manhandled by other inmates during his court production. Lock-up in charge, Saket Court, as well as jail superintendent, are directed to ensure that the accused is produced safely during court productions," ASJ Kakkar said.
As it completed its arguments in the case, the Delhi police had on March 20 told the court that there are "incriminating circumstances revealed through reliable and clinching evidence which form a chain of events".
The court had then posted the matter for hearing the response of Poonawala's lawyer.
Poonawala has been booked for the offences under sections 302 (murder) and 201 (causing disappearance of evidence of offence) of the Indian Penal Code.
On Friday, Special Public Prosecutors Amit Prasad and Madhukar Pandey appeared for the Delhi Police.
During the proceedings, Poonawala's advocate said that section 201 can be invoked only against a person who screens the offender and not against the person accused of the main offence.
Countering the argument, special public prosecutor Prasad said he would place on record judgments against the argument.
The SPP also opposed an application made by the victim's father regarding the supply of audio and video attached with the chargesheet, saying dissemination of such material to media would cause prejudice to the accused.
Hence, if it is supplied, then the condition of no dissemination to anyone should be imposed, he said.
The court has posted the matter for further proceedings on April 3.
The Delhi police had filed a 6,629-page chargesheet on January 24 in the case.