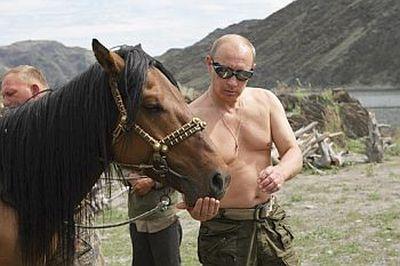 A latest documentary on Russian leader Vladimir Putin shows that during his time as a KGB spy, he was labelled a drunken letch by his Soviet masters.
According to Daily Express, he was also prepared to shoot unarmed protestors in East Germany during the peaceful revolution of 1989, underwent a secret facelift in 2010, is "terrified" of growing old and always travels with a personal chef because he is paranoid about being poisoned.
A file entry from the time showed how Putin got drunk at the birthday party of a friend and grabbed his daughter fiercely, hugging and kissing her, the report said.
The documentary revealed that intelligence sources and documents suggested there had been a total of 5 assassination attempts on Putin in recent years, following which the Russian leader has been exercising incredible delusions for control.
The German TV company ZDF aired the documentary 'Putin the Man' on Tuesday evening, using hitherto secret Stasi secret police files, interviews with former KGB underlings and superiors, and western intelligence sources, the report added.