Tejashwi Yadav, who turns 32 on Monday, is celebrating a quiet birthday a day before the Bihar election results.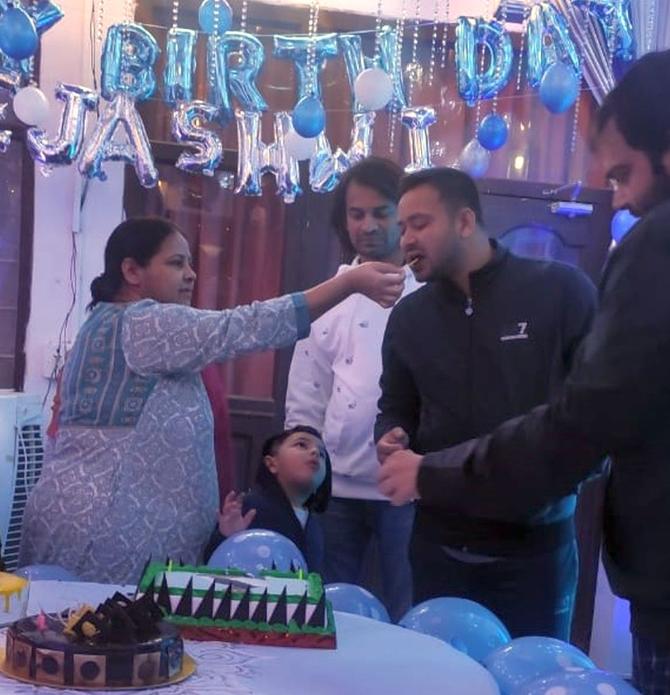 Most exit polls have predicted a victory for his party -- the Rashtriya Janata Dal.
Earlier, the RJD leader tweeted, "A humble request to all well-wishers and supporters that Leader of Opposition Tejashwi Yadav's personal decision is to celebrate his birthday with simplicity, so stay at home
and avoid coming to his house to personally greet him. Be vigilant and present at your areas for the counting on 10 November."
Wishes poured in on Twitter for Tejashwi Yadav, the chief ministerial candidate of the opposition alliance that includes the Congress and the Left.
Congress leader Rahul Gandhi wished his ally a "bright future" in a tweet in Hindi.
Tejashwi Yadav's brother Tej Pratap Yadav, older by a year, kept it simple and affectionate, betraying none of their past bitterness.