A group of young first time Bihari voters who run 10 km every day to prepare for fauji recruitment rallies, tell Rediff.com's Archana Masih they need two things: Quality education and jobs.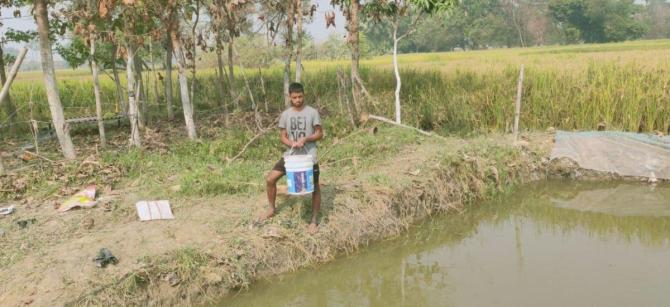 A month after Deepu Kumar, 19, left home in Bihar's Jatua village for Jharkhand, the lockdown forced his return.
The police stopped his group from entering the state at the Bihar-Jharkhand border, but then the state government provided transport. En route, he had to change buses, at times hitching rides in private vehicles.
His father and two elder brothers work as construction labourers in the village. They earn Rs 400 a day on the days they find work. Last month, they found work for only around 10 days.
Deepu had left home in the hope of earning better wages as a labourer in neighbouring Jharkhand.
But then came Corona.
After spending two days in quarantine in the village school in Fakuli, Saran that went to the polls on November 3, Deepu went home to join his family.
"Of the 3 lakh voters in my area, 1 lakh are migrants. The BJP MLA is going around asking for votes. If he had come to inquire about their wellbeing after they journeyed home facing such hardships, he would not have had the need to ask for their votes now," says Deepu, who wants to join the fauj or the police.
"No politician bothered about us during that difficult time."
Although there is a road that leads to his village, he says it needs repair. The school has a much better building than when he was a student, but the quality of education has not improved much.
The safety of girls, especially his sister, is his other concern. "If education improves, so will job opportunities. Both are connected," he says.
Forty per cent of boys and young men in his village, he says want to join the fauj, the CISF or the Bihar police.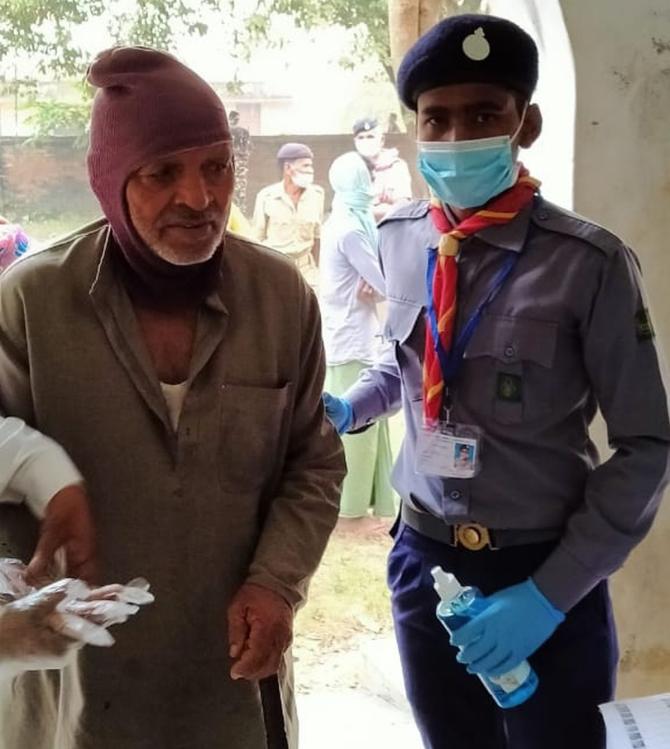 Chandan Kumar, 19, who lives in a neighbouring village, wakes up at 3 am to do a 10 km run every day. He looks up Black Cat commando training videos on Youtube and tries to follow the training routine.
Since he does not have the means to access exercise equipment, the university ground is his open air training ground.
He runs on the roads, sometimes to neighbouring villages and towns to train for the recruitment rallies of the army or security forces.
Such is his passion for a career in the armed forces or paramilitary that he has been following this training schedule for the past 3-4 years and greets people with a salute. He has volunteered as a boy scout, likes to wear olive green and is called 'Brigadier' by his friends.
"Nitish Kumar created jobs for teachers, but I feel the youth have not got their due," says Chandan, wearing an olive green T-shirt with the Indian flag embroidered on the chest.
Anup Kumar, 19, trained as a 'fitter', colloquial for a mechanic under the Pradhan Mantri Kaushal Vikas programme for three months.
Launched in 2015, the programme is a skill development initiative for youth to boost employability.
He was sent for training at a factory in Rohtak, Haryana, where he earned 9,500 a month, Rs 2,000 of which was spent on rent and food. The lockdown brought him back home.
A few months ago, his family invested 12,000 to start fish farming. They dug a pond in their field and bought 5,000 fish at Rs 1.60 each and 20 kg of fish feed.
In six months time, he expects each fish to weigh 800 gm to a kg. 1 kg of fish could fetch Rs 250-Rs 300.
"There are no jobs and no government vacancies are advertised. I want to do my own business because I would like to work for anyone else," he says.
"Politicians have betrayed the youth. Chirag Paswan is young, educated and fresh. He can understand the problems of the youth," he says.
Since Paswan's party, the Lok Janshakti Party, is not contesting from his constituency, Anup plans to press the NOTA button on the EVM.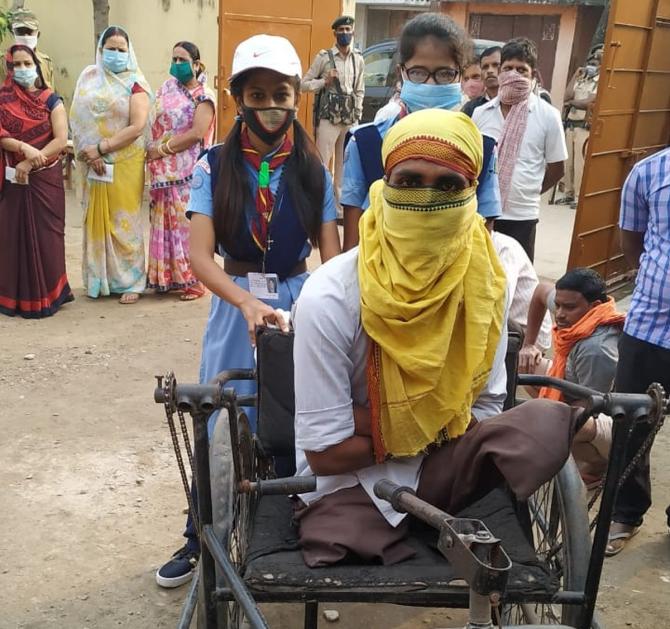 At 5 am on polling day, Vikas Kumar, 18 will leave his village home to assist the district administration. A member of the district Scout and Guide association, he along with other Scouts will help disabled and aged reach the polling booth.
Waking up at the crack of dawn is a habit for him because he runs every morning. The morning training ends at the railway station platform which serves as precinct for doing physical exercises.
He regularly goes to the cybe cafe to check if the defence forces are conducting any recruitment rallies. "There have been no announcements for vacancies or recruitments, but I want to be physically fit whenever the forms are released next time," he says.
Since he does not have a smartphone, a neighbour lets him use his phone to access the Internet.
"My neighbour bhaiya also wants to join the fauj so he keeps checking about the recruitment rallies and keeps me informed."
"I hope I will make it to the next fauji rally, but I am happy that I will be doing my bit by helping out on polling day," he says.
Feature Presentation: Aslam Hunani/Rediff.com