The world's best known scientist, Professor Stephen Hawking passed away at the age of 76 on Wednesday.
Known as one of the most brilliant theoretical physicists since Albert Einstein, here are a few glimpses of his phenomenal life.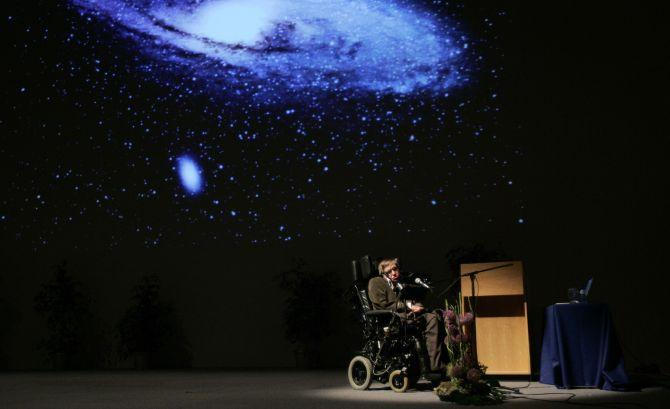 Who knew the universe better than Prof Hawking? Here's him delivering a lecture on 'The Origin of the Universe' at the Heysel conference hall in Brussels. Photograph: Francois Lenoir/Reuters.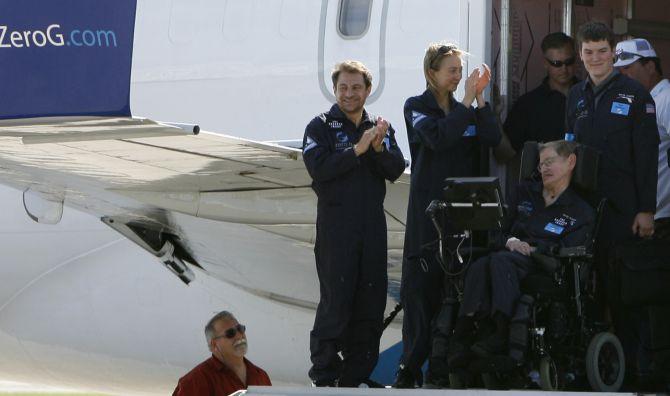 After his 'zero gravity' flight: Hawking at the Kennedy Space Center in Cape Canaveral, Florida, in 2007. The renowned scientist, who was confined to a wheelchair otherwise, took a flight that gave him a taste of the weightlessness of space. Photograph: Charles W Luzier/Reuters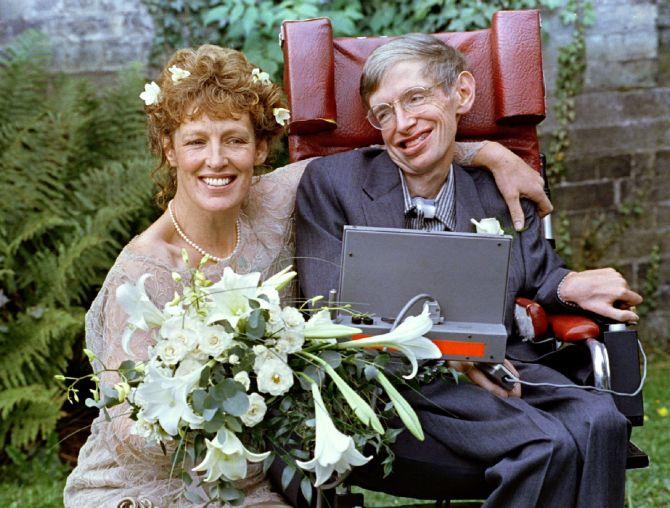 Hawking and his new bride Elaine Mason pose for pictures after their wedding at St Barnabas Church in Cambridge, in September 16, 1995. Photograph: Russell Boyce/Reuters.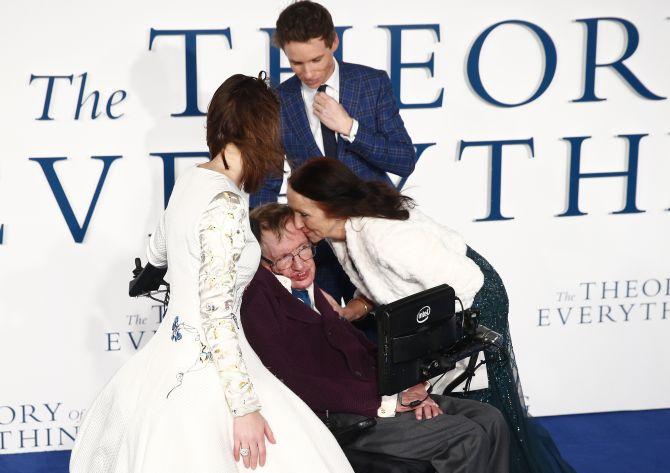 Hawking with his ex-wife Jane Wilde Hawking as she arrives at the United Kingdom premiere of the film The Theory of Everything which was based on the professor's life, at a cinema in central London in 2014. Actors Eddie Redmayne and Felicity Jones, who play Stephen and Jane in the film, look on. Photograph: Andrew Winning/Reuters.
ALSO SEE: When Stephen Hawking met Stephen Hawking!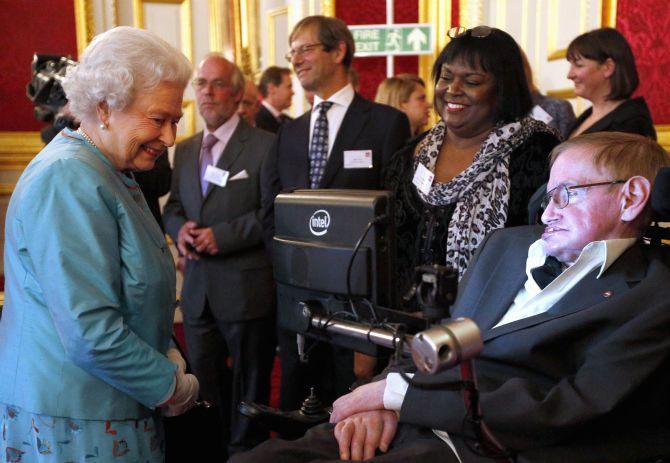 With Queen Elizabeth during a reception for Leonard Cheshire Disability charity at St James's Palace in London in 2014. Photograph: Jonathan Brady/pool/Reuters.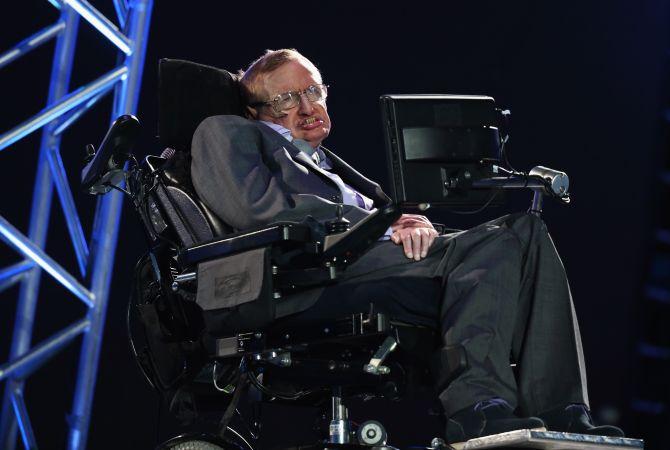 Always an inspiration for the physically challenged, Professor Hawking speaks during the Opening Ceremony of the London 2012 Paralympics. Photograph: Dan Kitwood/Getty Images.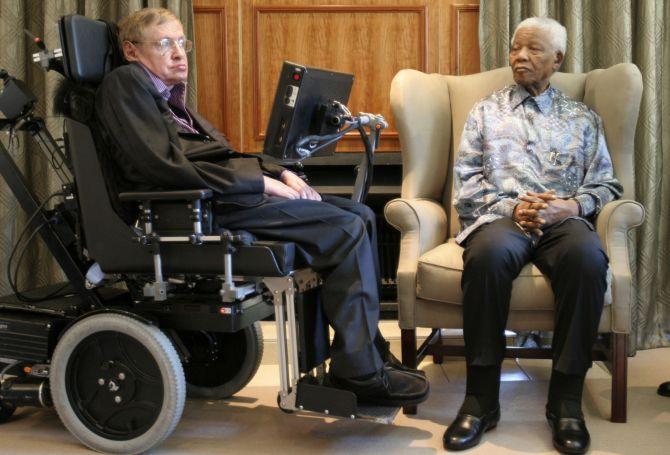 With former South African president the legendary Nelson Mandela at Mandela's Foundation office in Johannesburg in 2008. Photograph: Reuters/pool.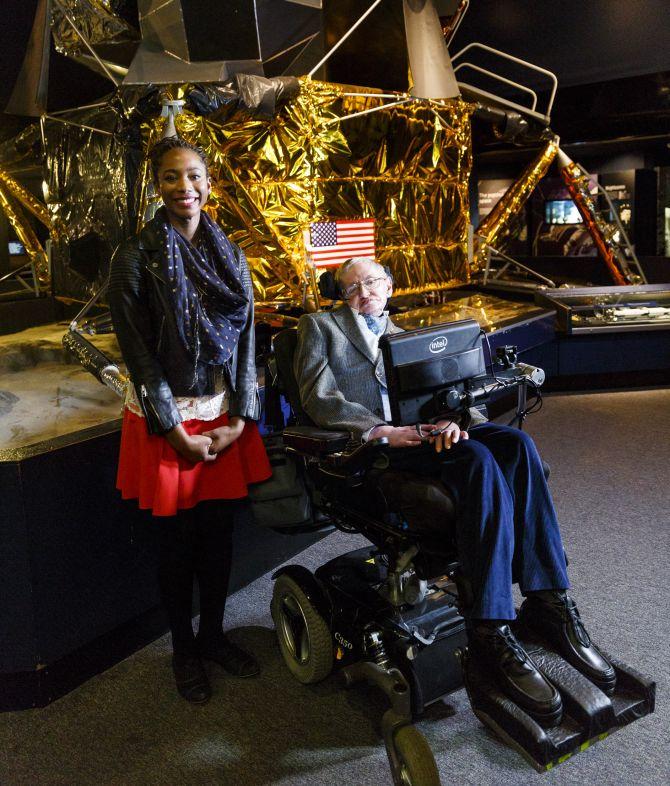 Prof Hawking on a personal guided tour of his favourite places in London's famous Science Museum in 2015. On the tour, he said he was pleased to lend his synthesised 'voice' to actor Eddie Redmayne for his Oscar-nominated performance in The Theory of Everything but wittily added, 'Unfortunately Eddie did not inherit my good looks.' Photograph: Tristan Fewings/Getty Images.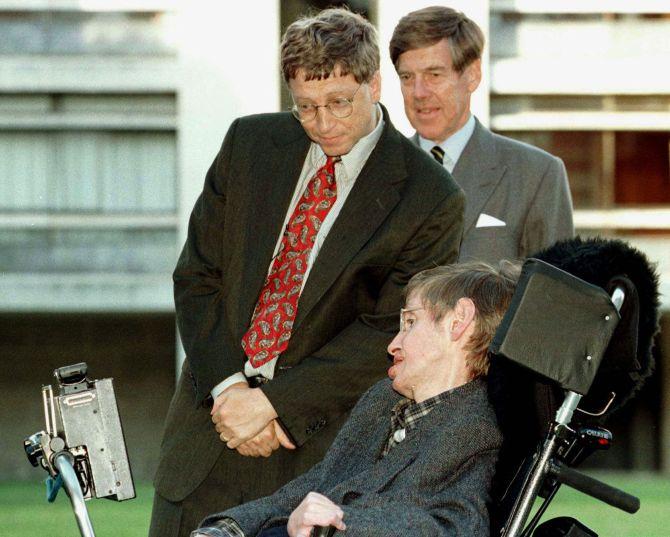 With Microsoft president Bill Gates and then Cambridge University vice chancellor Professor Alec Broers on a visit to Cambridge in 1997. Photograph: Stringer/Reuters.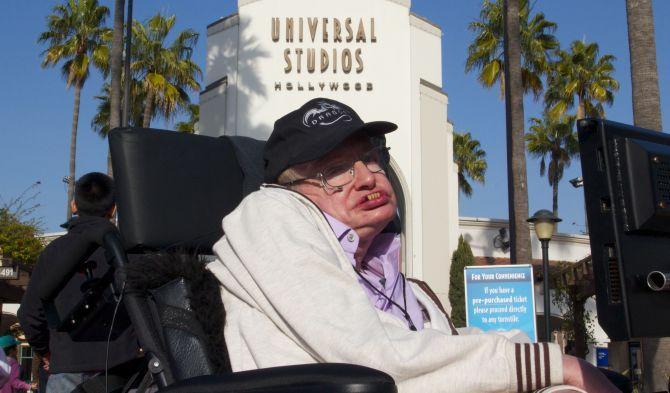 At Universal Studios in Hollywood in 2011. Photograph: Universal Studios Hollywood via Getty Images.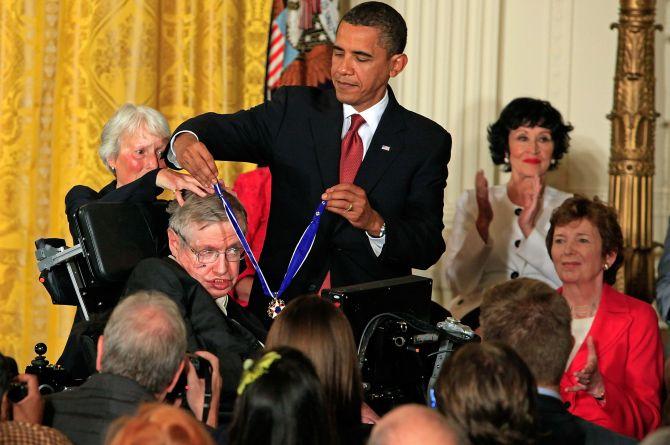 Getting the United States' highest civilian honour: Former US President Barack Obama presenting the Medal of Freedom to Prof Hawking during a ceremony in the East Room of the White House in 2009. Photograph: Chip Somodevilla/Getty Images.