People protesting against the Jawaharlal Nehru University violence were evicted from Gateway of India in south Mumbai on Tuesday morning as roads were getting blocked and tourists and common people were facing problems, a police official said.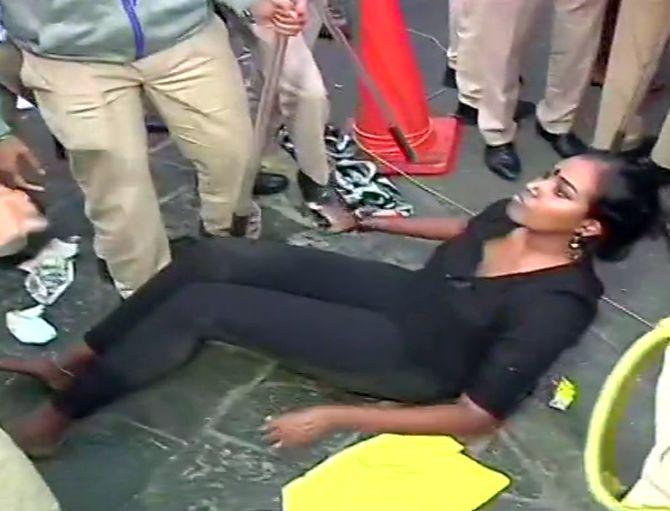 Police had appealed to protesters to shift but they didn't listen, so they were "relocated" to Azad Maidan near the Chhatrapati Shivaji Maharaj Terminus, the official said.
"As the demonstration was posing problems for tourists and in traffic movement, we requested the protesters to move to Azad Maidan. But some groups did not listen despite our repeated request, so we relocated them to the Azad Maidan," Deputy Commissioner of Police (Zone 1) Sangramsingh Nishandar said.
SEE: Protesters being evicted from Gateway of India
Earlier, hundreds of people, including students, women and senior citizens -- who assembled at the iconic Gateway of India since Sunday midnight -- demanded action against those behind the JNU violence and the resignations of Prime Minister Narendra Modi and Union Home Minister Amit Shah.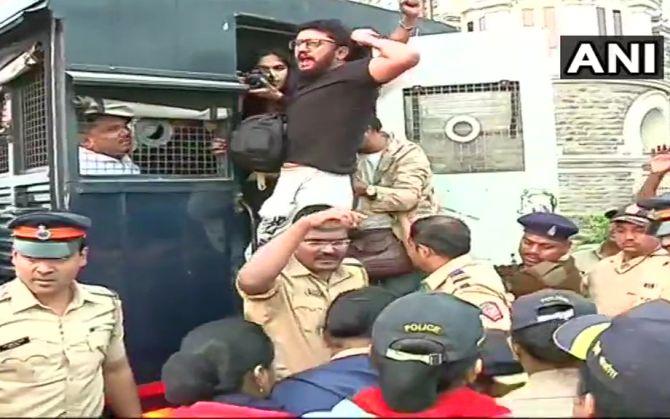 Violence broke out in Jawaharlal Nehru University in Delhi on Sunday night as masked men armed with sticks and rods attacked students and teachers and damaged property on the campus. Nearly 34 people were injured in the violence.
The protesters waived the tricolour and raised slogans like 'Kagaz nahi dikhayenge' (won't show documents) and 'Tum kaun ho be' (who are you?).
They also raised slogans against the alleged "tanashahi" (dictatorship) of Modi-Shah as they opposed the Citizenship Amendment Act, the National Register of Citizens and the National Population Register.
Maharashtra minister Jitendra Awhad joined the protest at the Gateway of India on Monday, while Chief Minister Uddhav Thackeray said the JNU violence reminded him of the deadly 26/11 Mumbai terror attacks.
---
Edited by Roshneesh K'Maneck