Travel photographers take note!
The competition is already fierce in the National Geographic Travel Photographer of the Year Contest 2018, now underway. National Geographic editors have pulled together some of their favourite entries so far from all three categories -- Nature, People and Cities.
Once the competition closes, a panel of judges, selected by National Geographic Travel, will choose a winner in each of the categories and also name an overall winner. A public vote will also see a people's choice winner named.
The photographer scooping the top prize will win $10,000 and have their winning image posted on the Nat Geo Travel Instagram account.
The contest is now open and entries can be submitted until May 31, 2018.
(Click on the photos for full-screen resolution)
Nakameguro Cherry Blossoms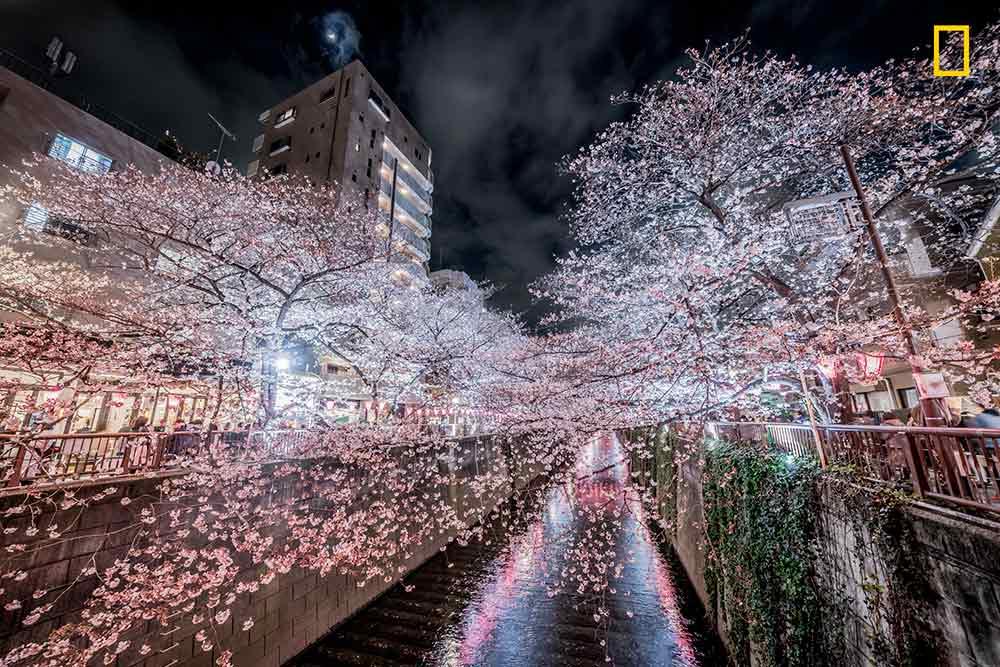 Nakameguro Cherry Blossoms - Illuminated cherry blossoms at night were fantastic and beautiful.
Photograph: Hiroki Inoue/National Geographic Travel Photographer of the Year Contest
Rhino Silhouette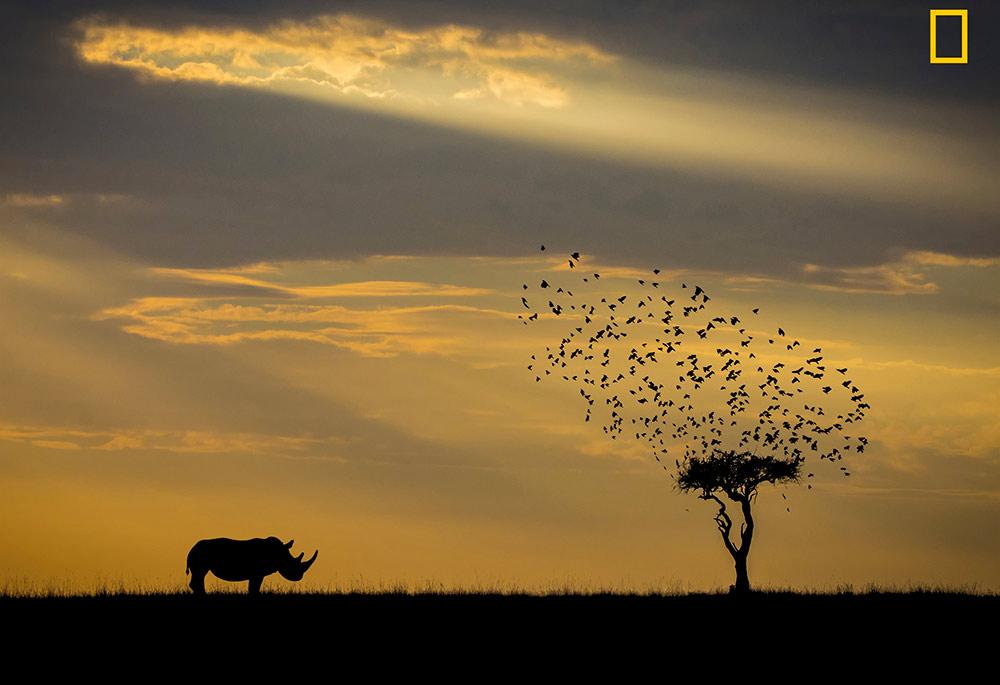 Took an early ride out from the camp in Masai Mara national park, searching for the great migration, where I saw a rhino from far away standing beside a tree. The back lit from the early sun was too strong, so I took a silhouette instead.
Photograph: Khai Chuin Sim/National Geographic Travel Photographer of the Year Contest
Grand Canyon just after the rain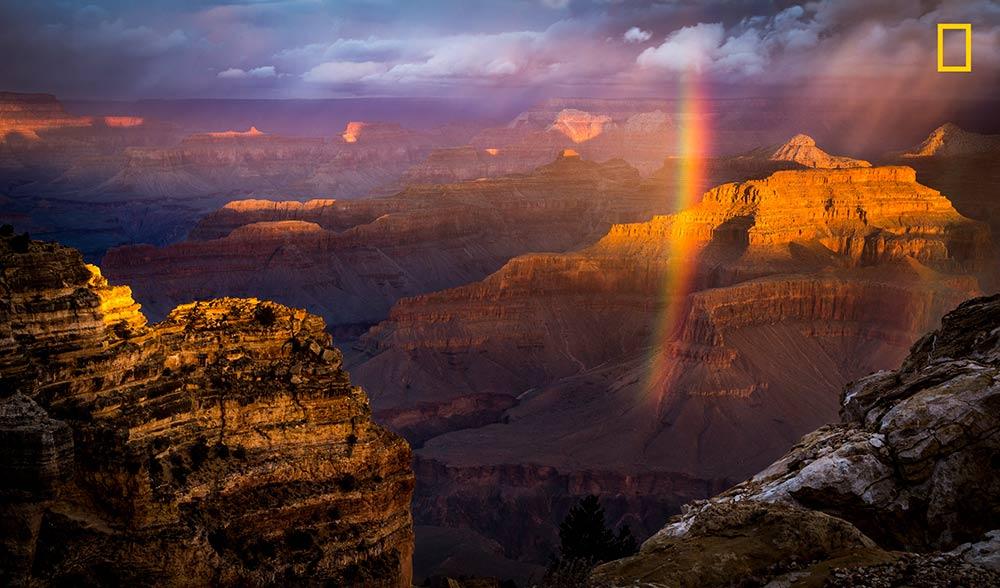 Just at the time of sunrise a storm approached the south rim and I almost packed my gears. But it cleared for a temporary period of time giving this amazing view from Powell Point. My first trip to this magnificent landmark left me speechless while I was clicking this shot.
Photograph: Naresh Balaguru/National Geographic Travel Photographer of the Year Contest
Lava falls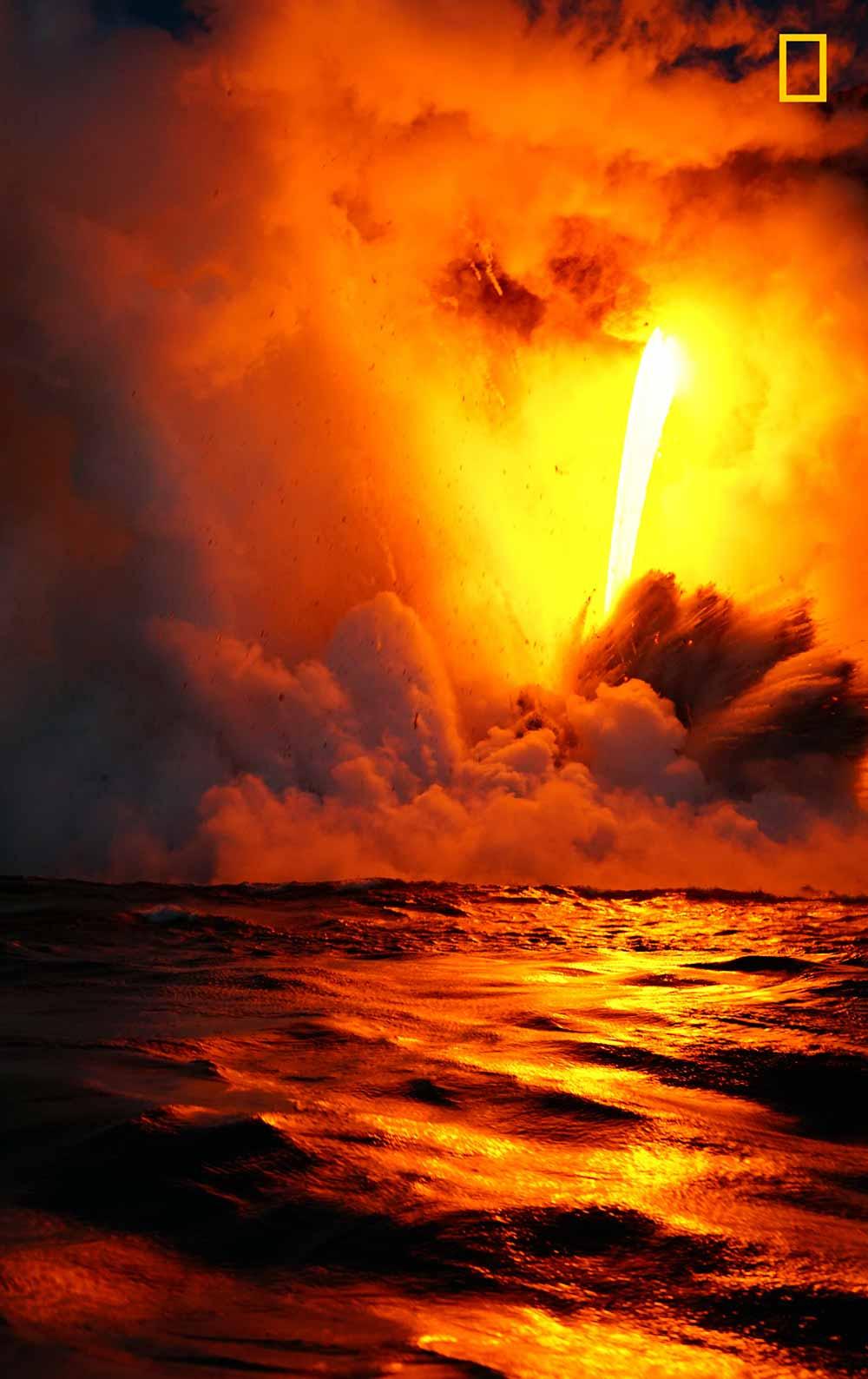 Lava falls into the sea. Explosions occurred and there was warm smoke. My camera lens became fog up.
Photograph: Tetsuya Nomura/National Geographic Travel Photographer of the Year Contest
Dry Jamuna River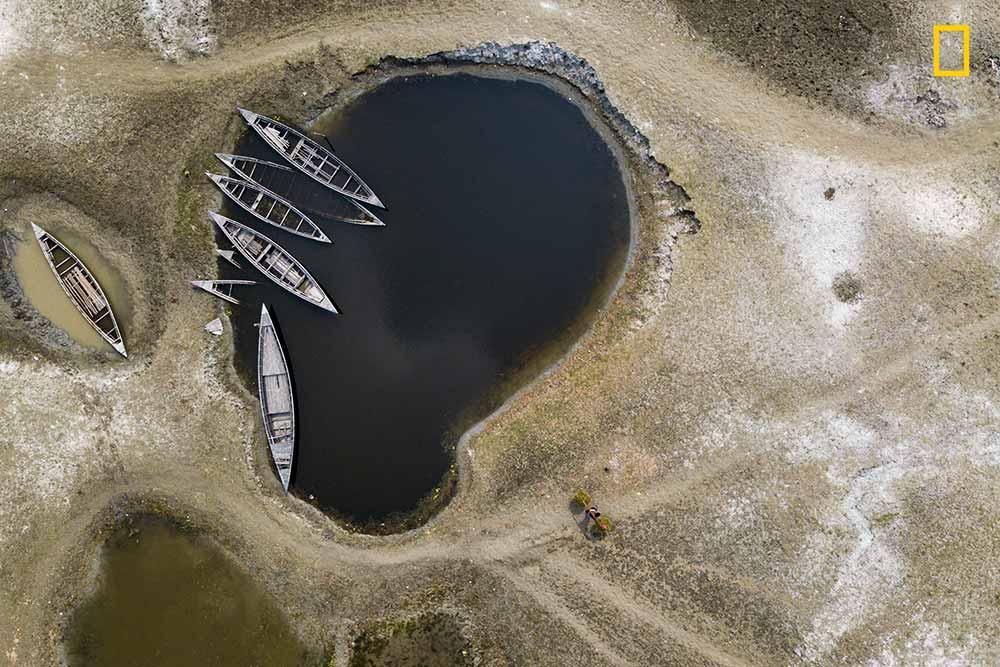 Jamuna river has almost dried up during the dry season. This aerial photograph was taken from Prem Jamunar Ghat's point in Sariakandi upazila of Bogra, Bangladesh.
Photograph: Md Tanveer Hassan Rohan/National Geographic Travel Photographer of the Year Contest
Sisters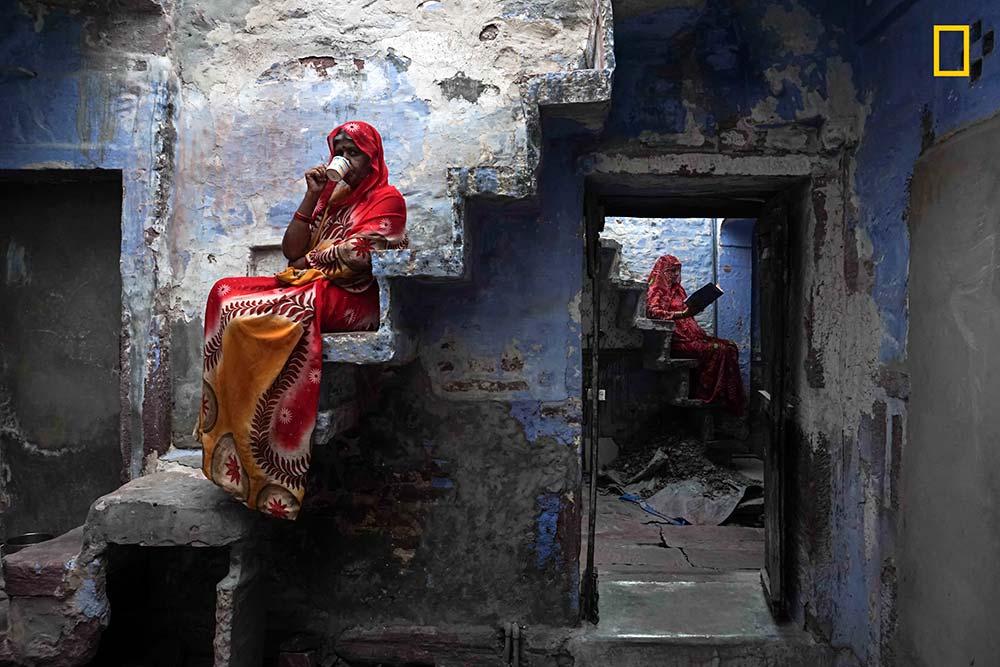 These Rajasthani sisters were sitting on the staircase inside of their house relaxing and enjoy a cup of masala chai.
Photograph: Firdaus Hadzri/National Geographic Travel Photographer of the Year Contest
Tamam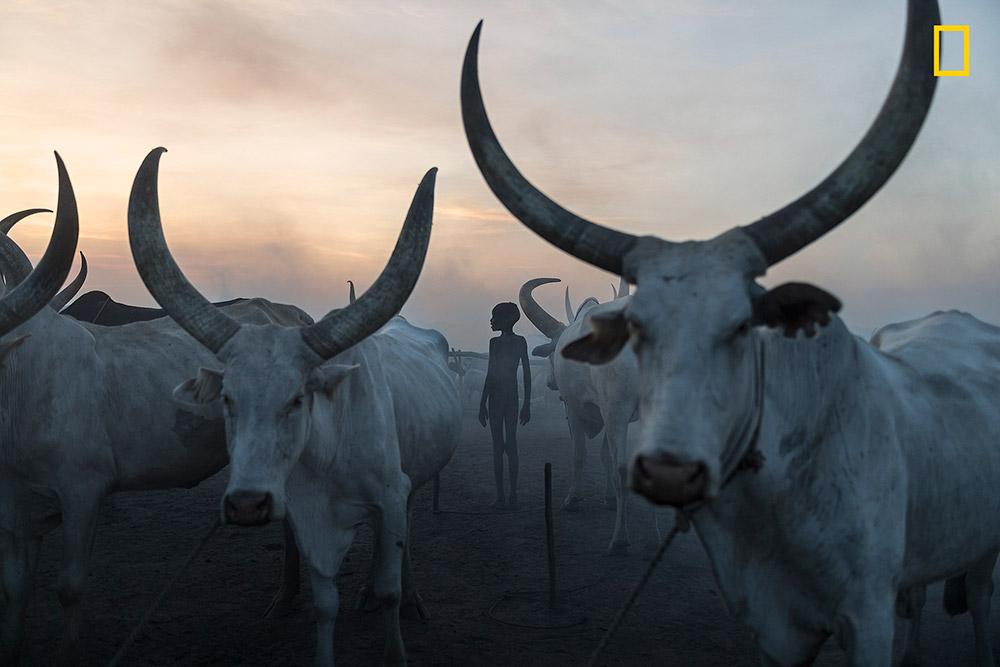 The Mundari tribe is a tribal group in south Sudan that haven't changed their lifestyles much in centuries. The Mundari are one of the most prominent cattle herding tribes. They are primarily transhumant pastoralists, moving their herds of cattle to riverine pastures during the dry season and back to permanent settlements in Savanna forest during the rains.
Photograph: Mattia Passarini/National Geographic Travel Photographer of the Year Contest
My Camel My Shield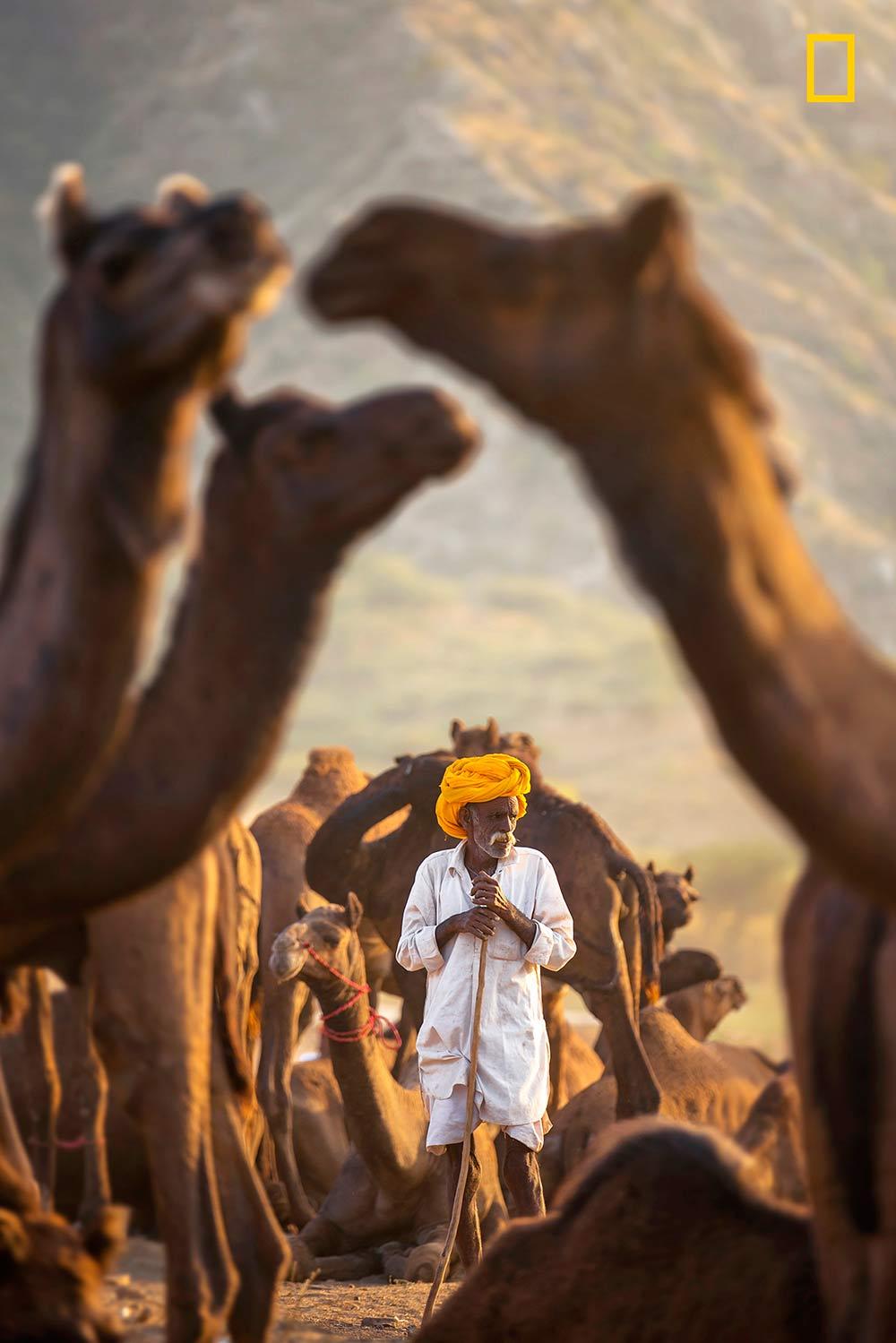 This was shot at Pushkar, Rajasthan during the famous camel fair which is being held there every year. This fair also attracts many tourists from all over the world.
Herders from around all over India gather at one place and trade, buy, sell their camels. It is one of the biggest camel fair in the world.
Photograph: Sabbyy Sg/National Geographic Travel Photographer of the Year Contest
Cuban Barber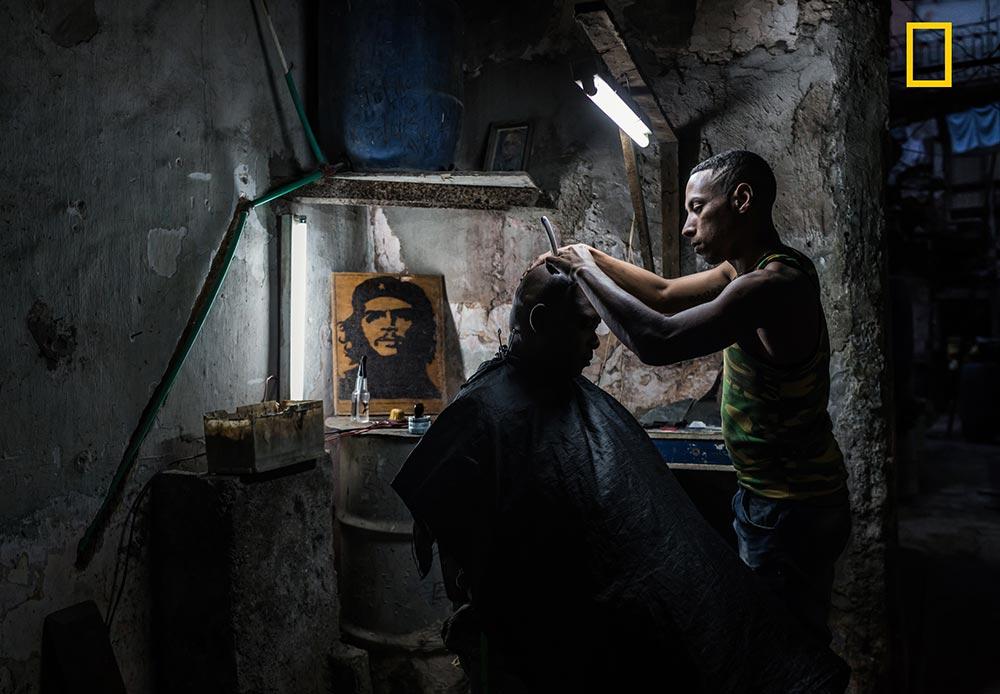 This Cuban barber has a shop in the run down building he lives in. He has managed to hook up water and electricity and has a steady flow of clients. I couldn't get enough of the atmosphere and visited the shop several times and each time was welcomed in with a smile.
Photograph: Kelly Beckta/National Geographic Travel Photographer of the Year Contest
Shepherd and the wolf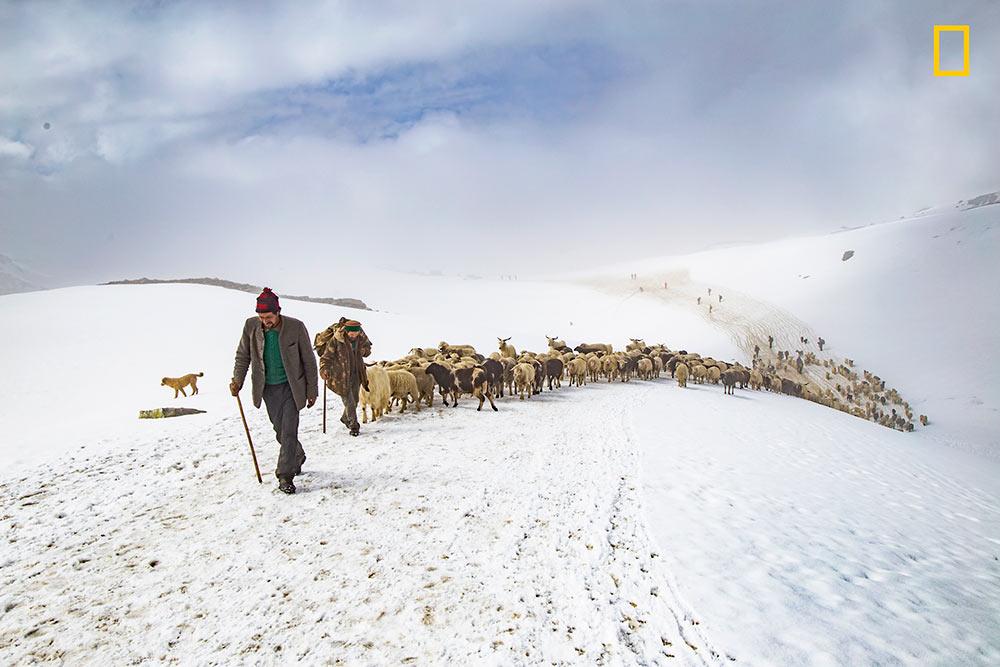 In picture, the shepherds along with the herd dogs lead their flock of sheep and goats. This family was returning back after feasting on the lush meadows of Himalayas and moments later they all crossed rupinPass, to get back to their home. Most of the goats in the flock carry basic items shepherds need for their survival in this journey. The shepherd dogs are seen with spiked collars around their necks, which is to give them a chance against an attack from the leopard or a bear.
Photograph: Nitish Thakur/National Geographic Travel Photographer of the Year Contest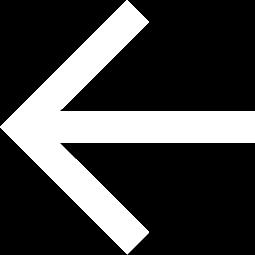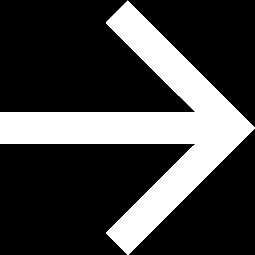 X