Prime Minister Narendra Modi is a keen practitioner of yoga and on Wednesday he took to the yoga mat to prove it.
On the third International Yoga Day, the prime minister led a crowd of over 50,000 people at the Ramabai Ambedkar Maidan in Lucknow.
Dressed for the event, Modi bent and twisted his way through different asanas despite the rains!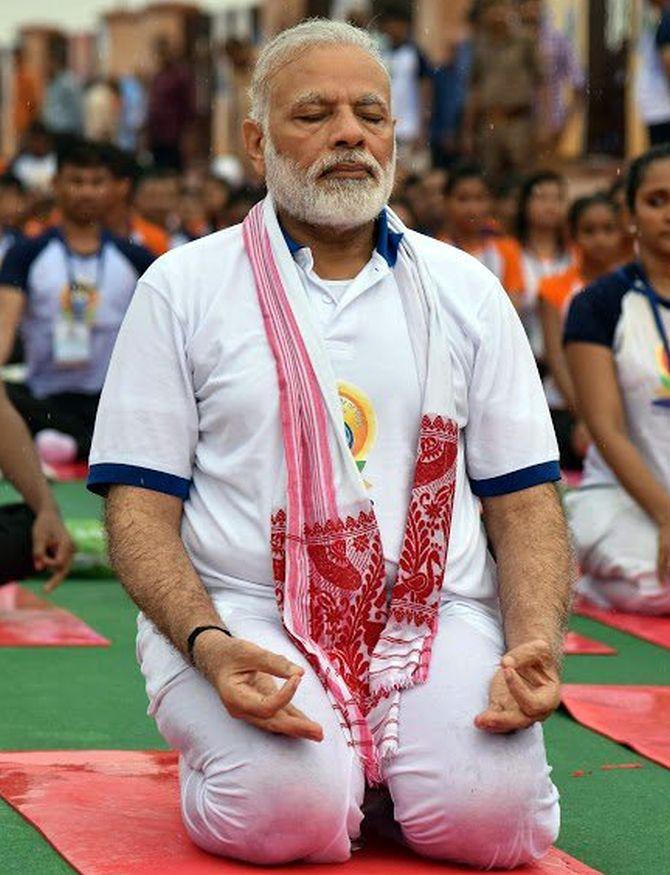 Prime Minister Narendra Modi begins the session with Vajrasana (or the diamond pose).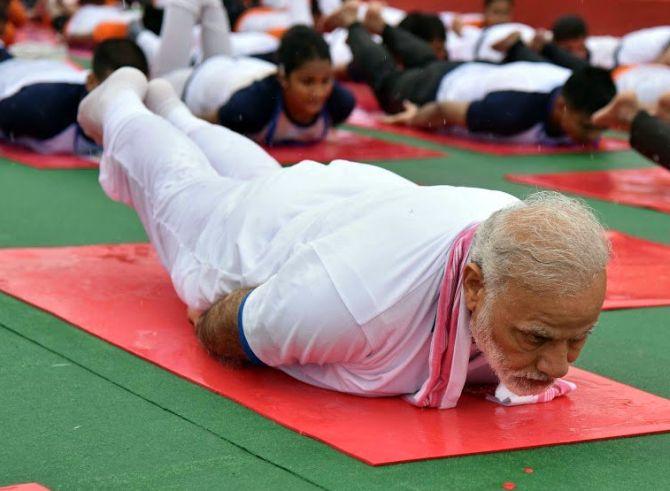 Prime Minister Narendra Modi in the Salabhasana (locust pose). The rains were no dampener for the PM as he went about with the moves.
The PM shows us how it's done! He does the Dwipada Uttanpadasana or known as the double leg raised-leg pose.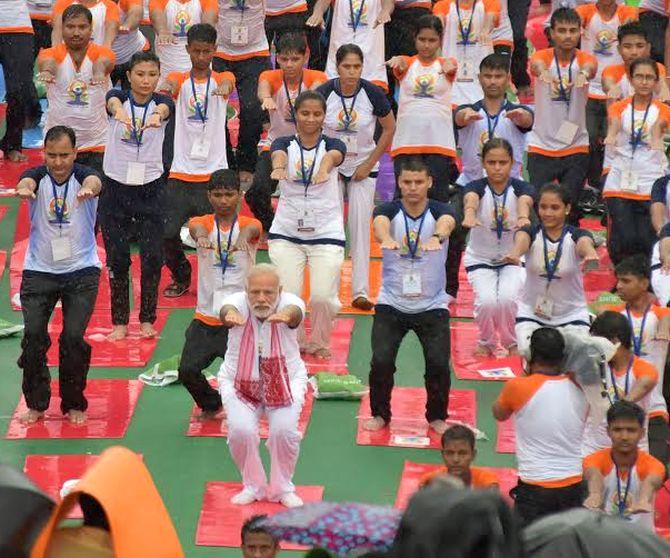 Seeing Modi doing the Utkatasana, one can't help but think he's sitting on a chair.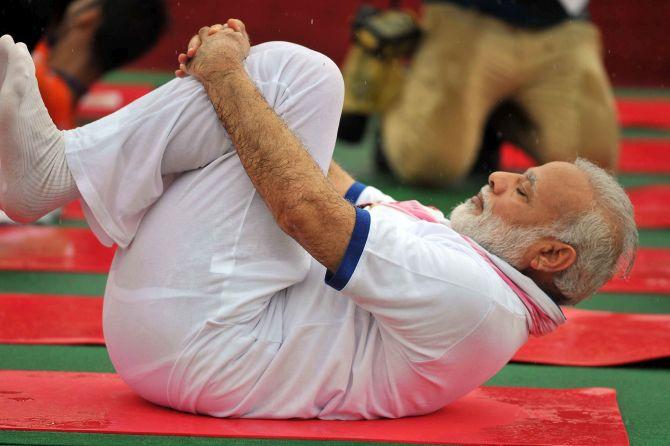 Modi shows he's bendy as he contorts into the Pawanmuktasana (wind-relieving pose).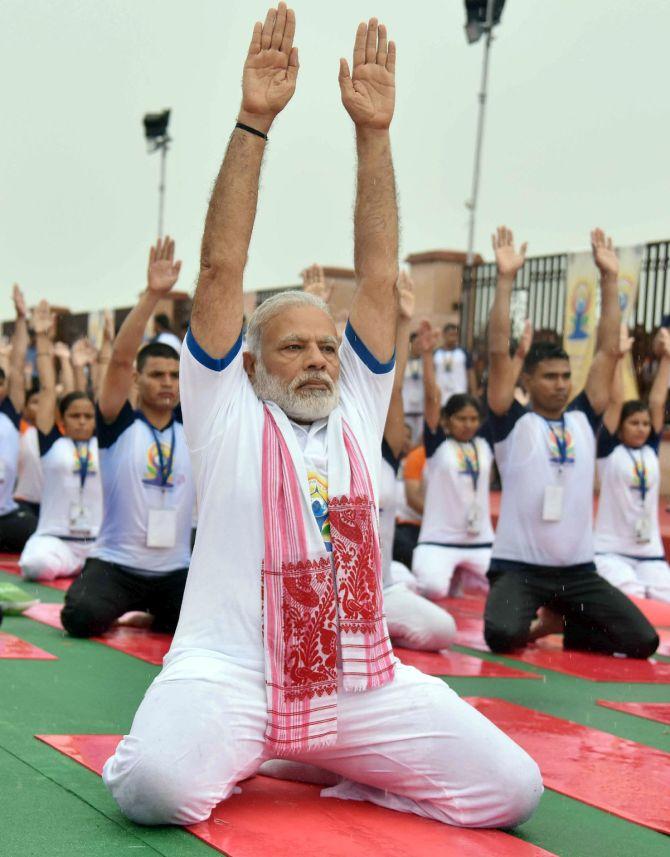 The PM does the Uttana Mandukasana (extended frog pose).
WATCH: Modi leads the way in Lucknow
All photographs: Press Information Bureau