Agra, Ahmedabad, Mumbai and now Delhi.
The Canadian Prime Minister Justin Trudeau, who is on a week-long visit to India, has made his way to the country's capital and it was another day of sightseeing and fun.
Trudeau who is accompanied by wife Sophie Gregoire Trudeau and three children --Ella-Grace, Xavier and Hadrien, were unaffected by the controversy that erupted over the presence of Jaspal Atwal, a convicted Khalistani terrorist, at their Mumbai dinner event.
Here are the best moments from Day 5 of their India visit.
Photographs: Manvender Vashist/PTI Photos, Adnan Abidi/Reuters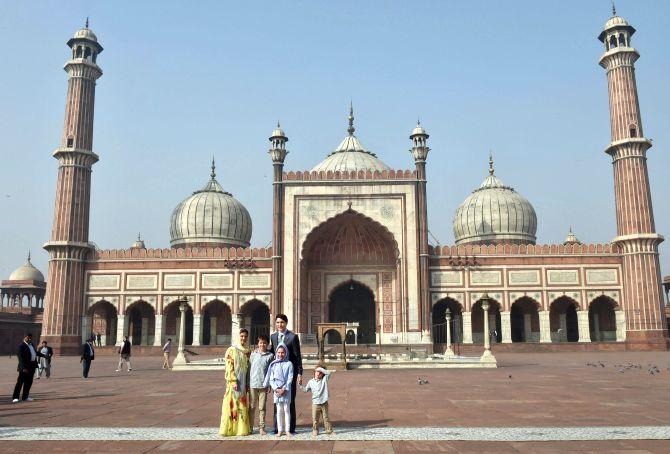 The Trudeaus' schedule in the capital began with a visit the Jama Masjid in Old Delhi. The Canadian prime minister spent nearly 30 minutes on the premises of the Old Delhi monument.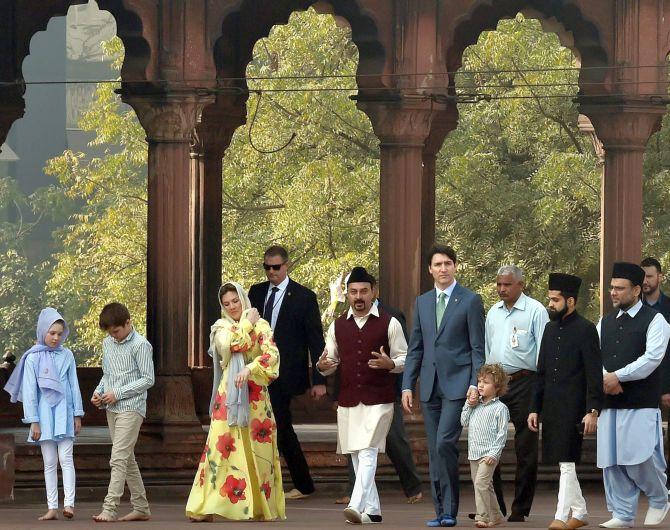 Ever since the minister and his family arrived in India, their colour coordinated outfits have been making news on social media. But this time, during their trip to Jama Masjid, the Trudeaus decided to keep it simple. The PM and his children dressed in formal cream-coloured shirts. His wife, Sophie Gregoire Trudeau, wore a bright-yellow maxi-dress printed with orange flowers. She used a pale-yellow dupatta to cover her head.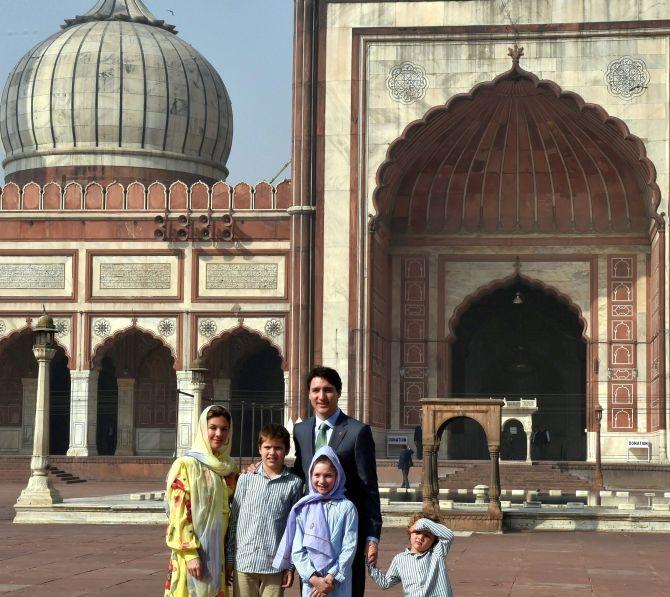 Ahead of their visit, the streets leading to the Jama Masjid had been cleared of traffic. The Trudeaus were ushered in through Gate number 3. Before their arrival, the road leading to this gate had also been cleaned. Only pedestrians were allowed.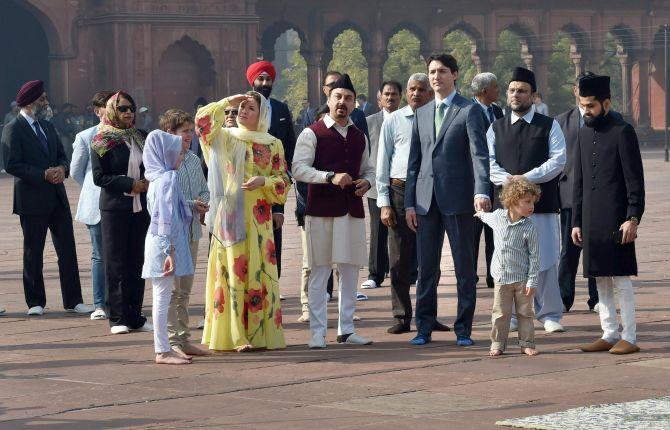 The Jama Masjid is one of the the largest mosques in the country and it comes after the Canadian premier's family visited the Golden Temple in Amritsar on Wednesday.
WATCH: Canadian PM ignores question on dinner invitation to Khalistani terrorist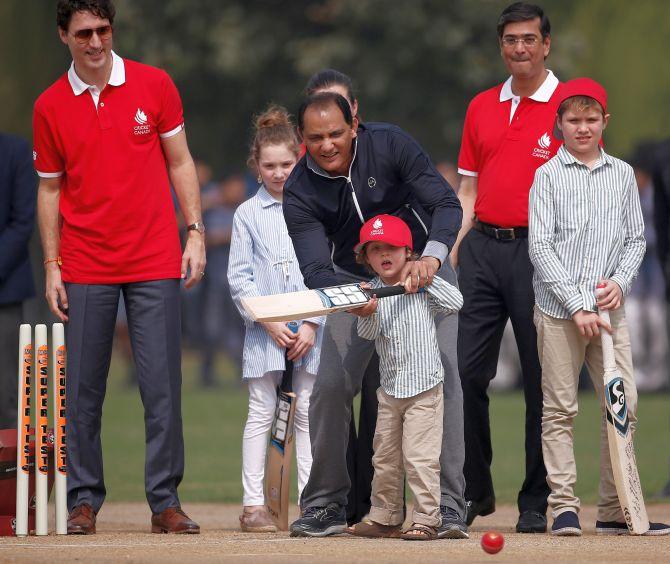 After the visit to the mosque, Trudeau tried his hand at cricket at Delhi's Modern School. Along with his children, Trudeau took to the pitch along with former Indian captains Kapil Dev and Mohammad Azharuddin.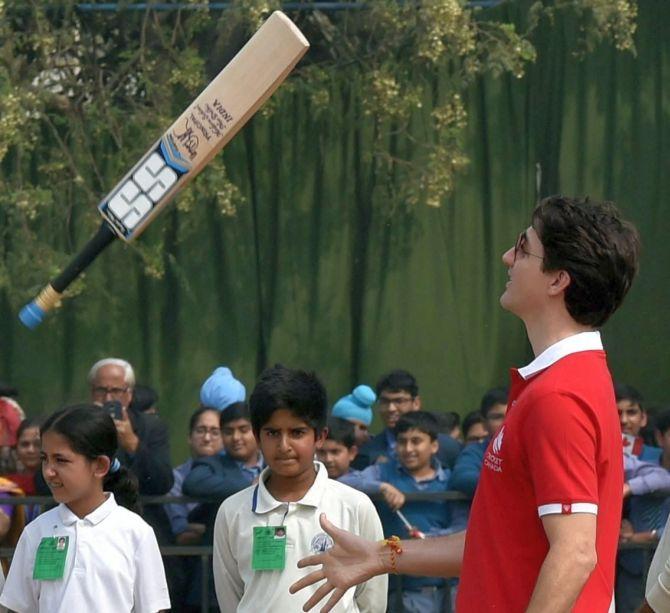 Uhh, Mr Trudeau the bat is meant to hit the ball with, not toss around in the air! Didn't anyone one say that to the Canadian PM?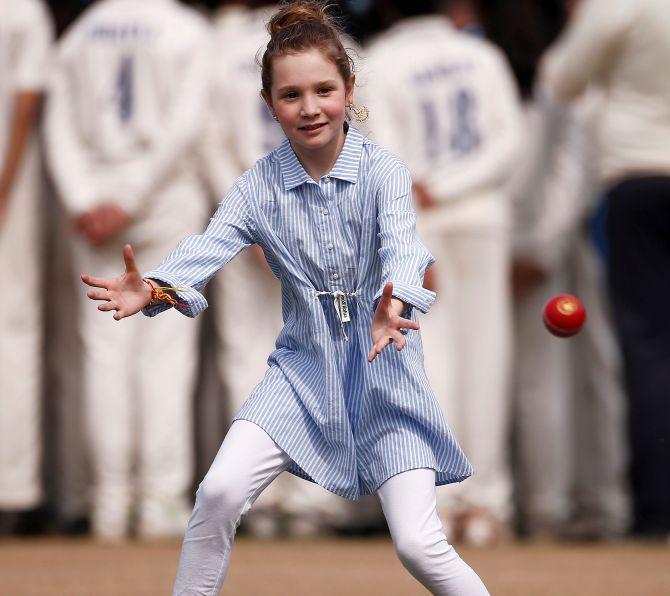 Trudeau's daughter Ella Grace tries to catch a ball during the cricket event. May be cricket ain't the sport for her…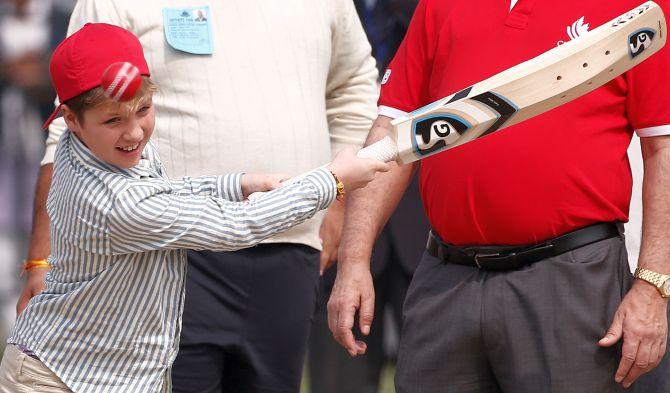 Xavier, Trudeau's elder son, whacks the ball out of the field while trying his hand at the sport.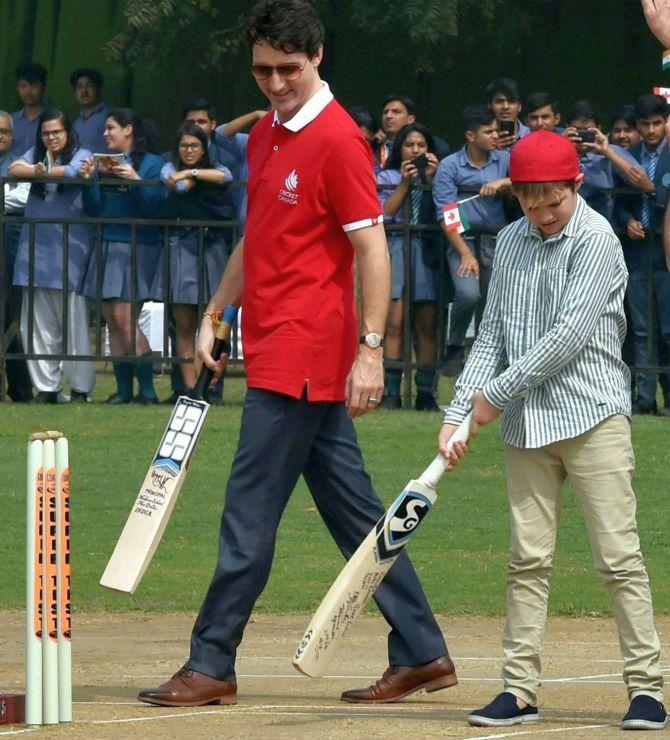 We wonder who's better at the sport -- Justin or his son Xavier? Both of them took on the challenge of taking on India's finest players, Kapil Dev and Mohammad Azharuddin.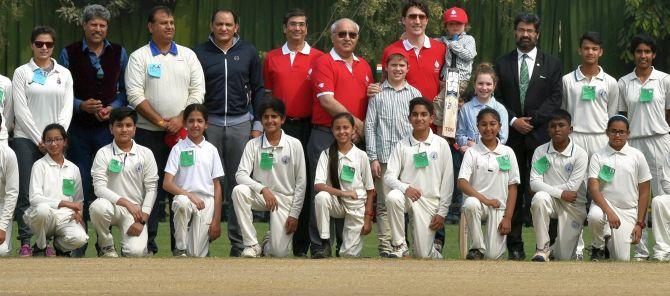 Canadian Prime Minister Justin Trudeau with his sons Hadrien and Xavier, daughter Ella-Grace, former Indian cricket team captains Mohammad Azharuddin and Kapil Dev in a group photograph.