As Arvind Kejriwal-led Aam Aadmi Party registered a thumping victory in the Delhi assembly polls, take a look at how the heavyweights fared.
>> Arvind Kejriwal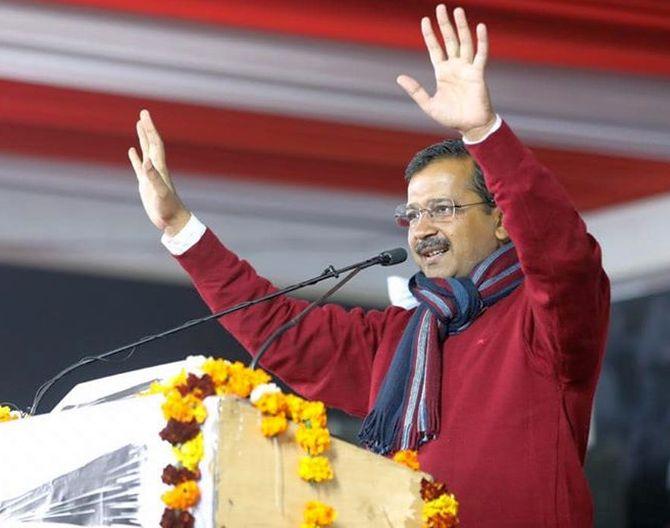 AAP supremo Arvind Kejriwal won New Delhi seat, defeated Bharatiya Janata Party's Sunil Kumar Yadav. While Kejriwal secured 46,526 votes, his nearest contender from the BJP managed to poll only 24,876.
>> Manish Sisodia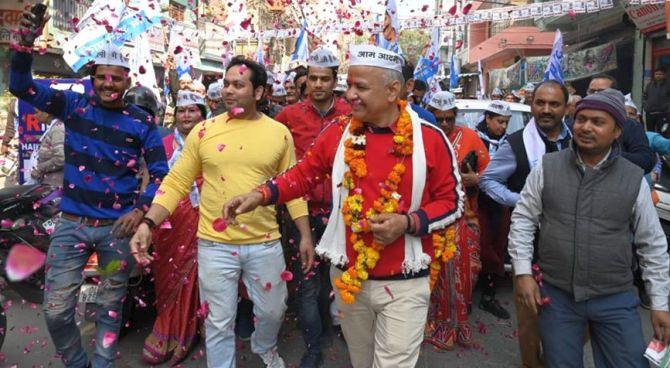 Deputy Chief Minister Manish Sisodia won the Partparganj seat in East Delhi after a tough fight against BJP's Ravinder Singh Negi. After trailing initially, Sisodia wrested the seat in final rounds of counting by a thin margin of 3,207 votes.
>> Atishi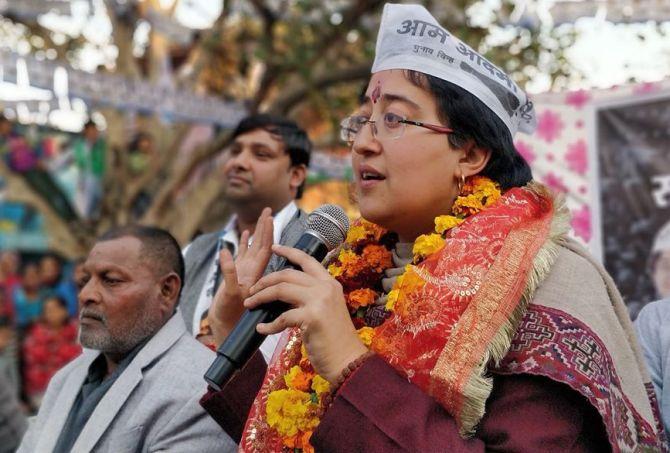 The AAP candidate, known for her work in the educational sector, has won from the Kalkaji constituency. While Atishi polled 55,833 votes, her nearest rival, BJP's Dharambir Singh received 44,411. 'Thank you to all the people of Delhi for putting their faith in @AamAadmiParty and voting for politics of development. In the last 5 years we have endeavoured to make Delhi's Govt. Schools the best in the country and now we'll make Kalkaji the best constituency in Delhi!' Atishi tweeted.
>> Tajinder Pal Singh Bagga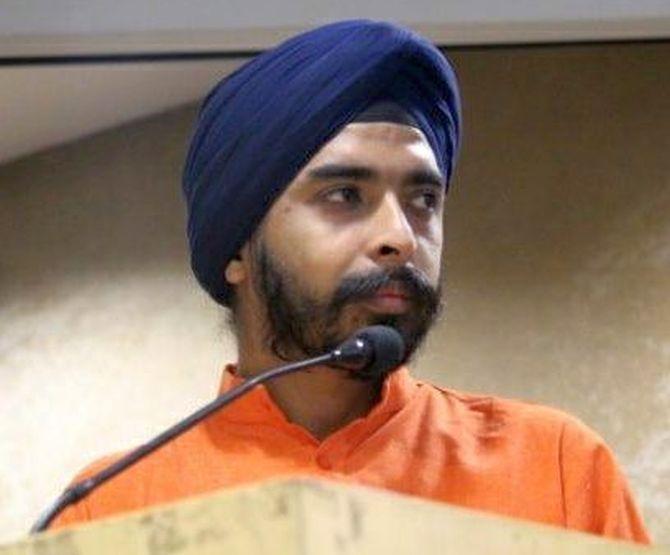 Delhi BJP candidate Tajinder Bagga lost to AAP's Rajkumari Dhillon from the Hari Nagar assembly seat by over 20,000 votes. Bagga, a Delhi BJP spokesperson, is well known for his social media presence and campaigns.
>> Alka Lamba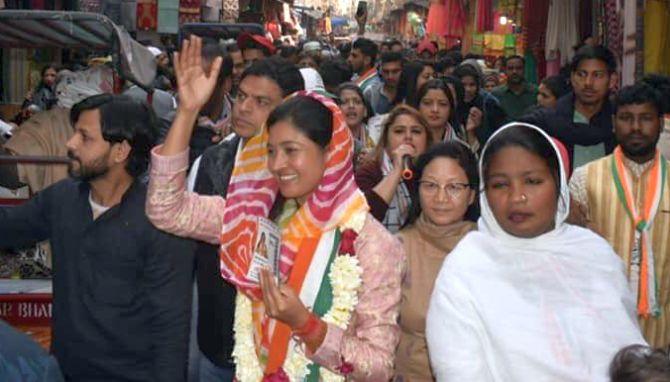 Congress's Alka Lamba lost her Chandni Chowk seat -- which she had won last time on an AAP ticket -- to AAP's Parlad Singh Sawhney by 29,584 votes. Before joining the AAP, Lamba had been with the Congress for over 20 years. In 2019, she decided to return to the Congress to contest the assembly polls from the party.
>> Raghav Chadha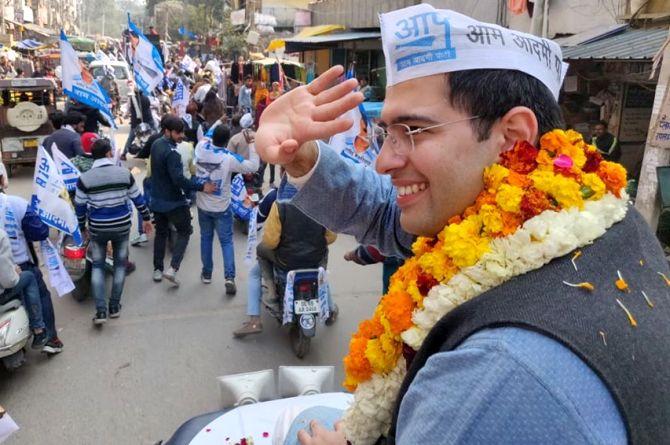 AAP's Raghav Chadha, who replaced sitting MLA Vijender Garg in Rajinder Nagar, defeated BJP's Sardar R P Singh by a margin of over 20,000 votes. 'Mangalwar ko Bajrang Bali ne maza chakha diya (Lord Hanuman taught a lesson to BJP on Tuesday),' he said, adding, 'Delhi's citizens have proved today that what Arvind Kejriwal did in the last five years was true nationalism. Delhi's voters have proved that Kejriwal is a true patriot. They have given their mandate to Kejriwal's model of governance. We will serve the people of Delhi more than we did in the last five years.'
>> Kapil Mishra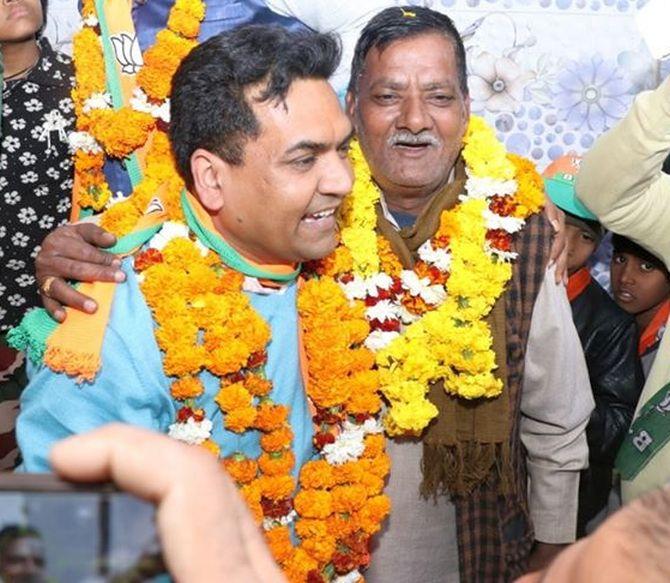 BJP candidate Kapil Mishra, who had fought 2015 elections on an AAP ticket, lost from the Model Town assembly constituency with a margin of 11,133 votes. AAP candidate Akhilesh Pati Tripathi winning the constituency, said, "This is the victory of development and people of Delhi. It is a reply to people who wanted to divide the country and disturb communal harmony. It is the victory of Arvind Kejriwal's dream of a beautiful Delhi."
>> Amanatullah Khan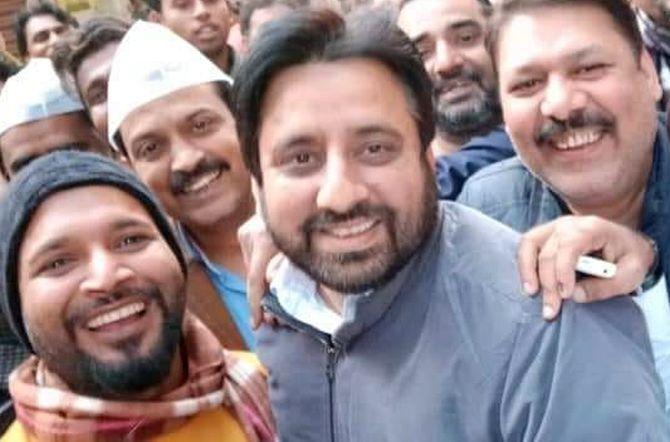 AAP's Amanatullah Khan wins Delhi's Okhla seat by nearly 70,000 votes, defeats BJP's Braham Singh. Shaheen Bagh and Jamia Nagar fall under the Okhla constituency. Shaheen Bagh has become the epicentre of protest against the Citizenship (Amendment) Act where women with young children have been on a sit-in protest for nearly two months.