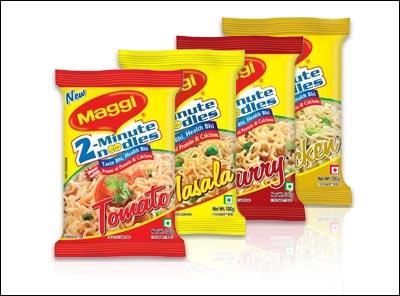 Nepal is testing Nestle's Maggi noodles imported from India for lead content and may impose a ban on the popular instant snack if the level of toxic chemical is found to be above permissible limit, officials said.
Officials of Department of Commerce and Supply Management said that it would put ban on sales and import of Maggi noodles in Nepal if the laboratory test shows the noodle is 'inedible'.
"We will put a ban on the brand by issuing a public notice if the test result confirms presence of higher-level of lead," said Hari Narayan Belbase, director of Department of Commerce and Supply Management.
"We have been coordinating with Department of Food Technology and Quality Control on this issue," Belbase was quoted as saying by My Republica.
"We have already collected samples of Maggi noodles produced in Himanchal Pradesh and Uttarakhand states of India," said Purna Chandra Osti, spokesperson of DoFTQC.
"We will take appropriate decisions after the lab test report comes out." Osti said.
After Delhi, three other states -- Gujarat, Jammu and Kashmir and Uttarakhand – on Thursday banned the sale of Maggi noodles, as the popular instant snack came under mounting scrutiny over food safety concerns.
Lead content in 14 of 27 samples in India was found to be 2.8 PPM to 5 PPM (particle per million), which is above the prescribed limit of 2.5 PPM. Presence of excess lead is harmful for health.
Five samples of masala were also having monosodium glutamate without proper label declaration which is an offence under the category of misbranding.
However, Nestle India claimed that it has got samples tested in an external laboratory as well as its in-house one, and the product is found "safe to eat".