As many as 14 people, including several Indian-origin business owners and employees have been charged in a $53 million fraud scheme involving a COVID-19 pandemic relief programme in the US state of Texas.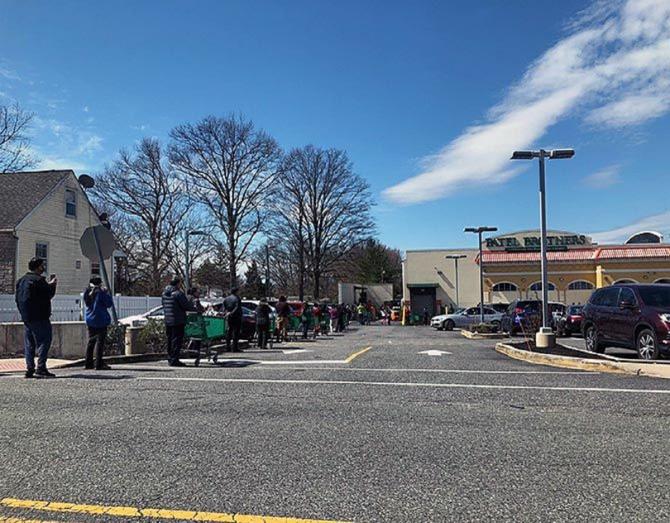 This case is the largest investigated by the Pandemic Response Accountability Committee Fraud Task Force to date, US Attorney for the Northern District of Texas Leigha Simonton said in a press release.
The defendants were arrested on Tuesday and Wednesday in Texas, California, and Oklahoma, the release said.
Simonton said the 14 people allegedly bilked the Paycheck Protection Program, a COVID-era financial program, and numerous financial institutions out of more than $53 million in loan proceeds.
"Defrauding the government is an affront to American taxpayers. Defrauding the government during a pandemic – at a time when millions of hardworking entrepreneurs struggled to make payroll and rent -- is pouring salt in a wound," Simonton said.
"These defendants allegedly conspired to steal tens of millions of dollars from the Paycheck Protection Program – funds which could have helped legitimate businesses pay their bills and keep their employees afloat."
Those charged in the 16 count-indictment filed last week include the chief financial officer of Sunshine Recycling and owner of Mammoth Group, RA Industries and LK Industries Mihir Patel; controller at Sunshine Recycling Kinjal Patel; owner of West Texas Scrap Prateek Desai; president and owner of Gulf Coast Scrap Wajahat Khan; operations director and owner of 4G Metals and West Texas Equipment Imran Khan.
Controller of NTC Industries and President and owner of 5G Metals and Sunshine Recycling Chirag Gandhi; chief business development officer for Sunshine Recycling and owner of Level Eight Bhavesh Patel; co-president and co-owner of Elephant Recycling Dharmesh Patel; co-president and co-owner of Elephant Recycling Mitra Bhattarai and NTC Industries employee Bhargav Bhatt were also charged.
Those charged in separate indictments include Mrunal Desai, president of Nanosoft Technologies Chintak Desai, Ambreen Khan and Usha Chapain.
The accused allegedly submitted at least 29 Paycheck Protection Program loan applications that fraudulently inflated payroll expenses, doctoring bank statements and Internal Revenue Service tax forms to falsely reflect business income.
They then routed PPP loan funds through a series of bank accounts to create a false paper trail of payroll expenses.
At least two of the defendants also allegedly submitted false applications to financial institutions on behalf of their purported recycling companies to fraudulently obtain, in the aggregate, millions of dollars in business loan proceeds.
If convicted, the defendants face up to 30 years in federal prison for each count of conspiracy to commit bank fraud, bank fraud and aiding and abetting, bank fraud, and making a false statement to the Federal Deposit Insurance Commission, 20 years for wire fraud, and 10 years for conspiracy to commit money laundering.
The Paycheck Protection Program was authorised under the Coronavirus Aid, Relief, and Economic Security Act, a federal law enacted on March 29, 2020, to provide emergency financial assistance to Americans suffering economic hardship due to the COVID-19 pandemic.
The PPP provided forgivable loans to small businesses to cover payroll, rent, and other certain business expenses. The programme ended in May 2021.