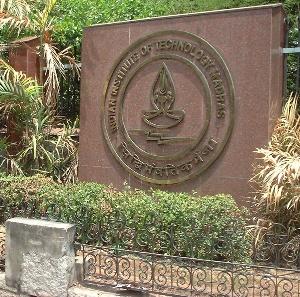 Terming the Indian Institute of Technology-Madras report on de-recognition of a students' group as 'incomplete', the National Commission for Scheduled Castes on Monday sought an additional report from the institution even as its director appeared before it for a hearing over the controversy.
"They have given me a report in writing. I have asked for clarifications on why there was knee-jerk reaction on the part of IIT-Madras on a simple letter asking for comments from the ministry and why straightway de-recognition of the Ambedkar- Periyar Study Circle was issued, which was wrong," NCSC Chairman P L Punia told media persons after the hearing.
He said that an additional report has been sought as Monday's report was incomplete, which does not reveal the reasons behind why action was initiated against APSC.
"It is an incomplete report. It does not mention why action was taken against the APSC at the first place," he said.
IIT-M Director Bhaskar Ramamurthi, the joint secretary from the Department of Higher Education under the Ministry of HRD Praveen Kumar were present in the meeting, which was convened a day after IIT-Madras revoked its de-recognition on the student group which was critical of Prime Minister Narendra Modi.
Welcoming the move to restore the recognition to APSC, Punia said justice has been done to the study circle.
"They have restored the registration of APSC. And this is a welcome step. In fact, the injustice done to APSC was undone and justice was done to APSC, I welcome this," he said, adding that IIT students have the right for intellectual exercise of criticising parties, government or policies.
Punia said that the Commission has fixed a date for another hearing over the issue.
Meanwhile, IIT-M Director Ramamurthi said recognition of APSC has been restored but was tight-lipped about the hearing.
"It (APSC) has been re-recognised. What I have told the (NCSC) Chairman is the property of the Commission. I cannot reveal (anything)," Ramamurthi said.