Chief Minister Nitish Kumar and his ally, the Bharatiya Janata Party, will hope that the Bihar assembly election echoes the 2019 Lok Sabha verdict in the state where the National Democratic Alliance won all but one of the state's 40 Lok Sabha seats.
Nitish Kumar has been CM for 15 years and anti-incumbency is his biggest challenge at the hustings.
Still, Nitish Kumar will hope that Bihar's 30 million women voters won't forget how he has he empowered them in different ways: From ensuring reservation in local government to imposing prohibition in the state.
Dominic Xavier wonders whether Bihari women will remember what Nitish Kumar has done for them or whether electorate amnesia will set in.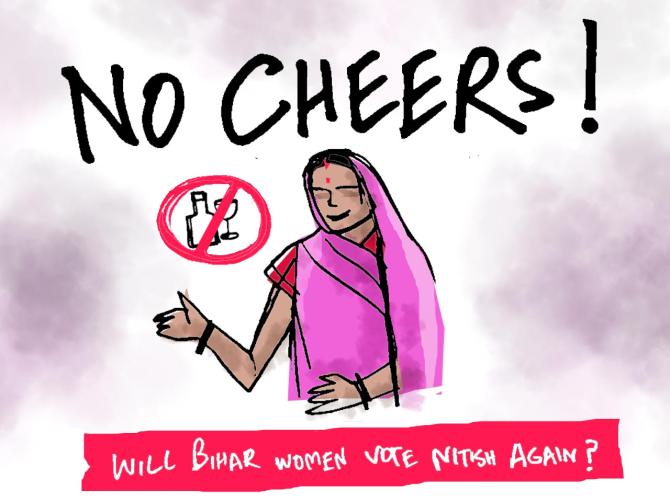 Feature Presentation: Aslam Hunani/Rediff.com