A Jodhpur police team visited sacked Rajasthan minister Rajendra Gudha's official residence in Jaipur on Thursday in connection with the investigation of a rape case registered against two men under the POCSO Act, officials said.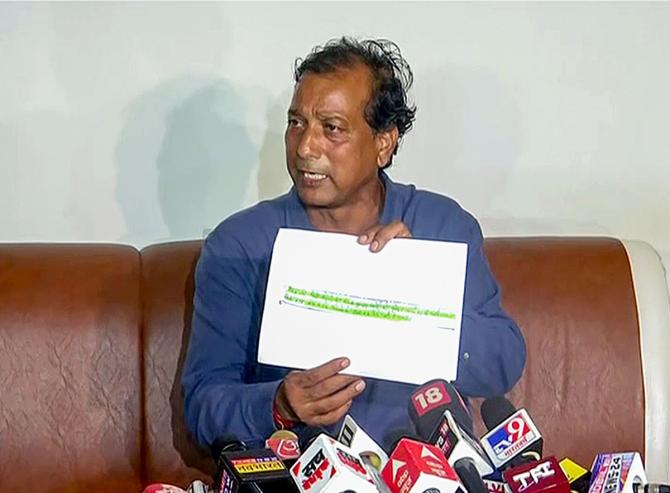 They said the men are not known to the ex-minister, adding that the team led by the SHO of Jodhpur's Peepad police station went to Gudha's residence along with the duo for confirmation of the crime scene.
"Our team went to Jaipur with the accused for confirmation of the place. It was a guard room or a restroom kind of place at the residence (of Rajendra Gudha). The investigation is going on," Jodhpur Superintendent of Police (SP) Dharmendra Yadav said.
This comes a day after Gudha made public three pages of the purported "red diary", which he has claimed contains the details of financial misdeeds of the Congress government and cited their contents to allege corruption in the Rajasthan Cricket Association election.
Yadav said the police officials investigating a missing complaint rescued two minor girls in Ambala on July 26 and arrested the two men, who were charged with rape and under relevant sections of the Protection of Children from Sexual Offences (POCSO) Act.
He said during the course of the investigation, the police found that a guard room or a restroom at the official residence of Rajendra Gudha was one of the places where the rape took place.
Initial investigation revealed that the accused were not known to Gudha and it is likely that they went to the former minister's residence through someone working there, the SP added.
There was no immediate reaction to this from Gudha, a member of the legislative assembly (MLA) from Udaipurwati, who was recently sacked for cornering his own government in the assembly over law and order.