A Delhi court has ordered framing of charges against banned terrorist organisation Indian Mujahideen's (IM) co-founder Zarar Ahmed Siddibappa alias Yasin Bhatkal and several of its operatives in a case of conspiring to wage war against India in 2012, noting that he was planning to plant a nuclear bomb in Surat town.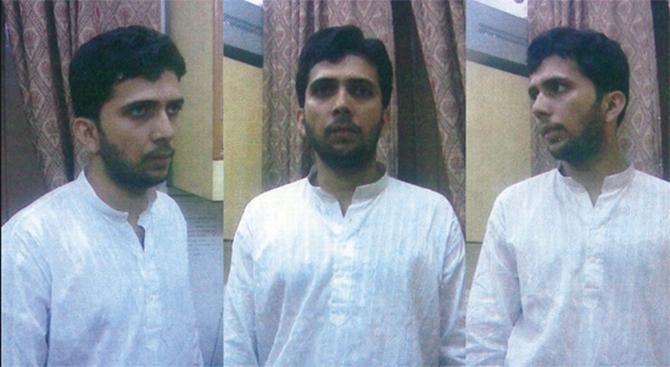 Additional sessions judge Shailender Malik observed that the digital data extracted from the devices seized from Bhatkal showed several video clips of jihadi literature including writings, justifying killing of non-Muslims in the name of jihad.
The court said there was enough evidence to put the accused on trial.
In an order on March 31, the court said prima facie the accused, who were members of the IM, entered into criminal conspiracy to wage war against India.
The judge said that the chats by Bhatkal revealed and reflected planning nuclear attack in Surat after evacuating Muslims.
"A chat between accused reflect IM planning for planting nuclear bomb in Surat town and evacuating Muslims from Surat town before executing such terrorist act... on minute analysis of the chat running into many pages would clearly show that Bhatkal was not only involved with other accused for carrying out earlier terrorist activities but also involved in conspiracy of future terrorist activities with the assistance of Maoist in Nepal to collect arms, ammunition etc," the court observed.
The court noted that Bhatkal was not only involved in larger conspiracy but was also instrumental in designing and preparing IEDs (improvised explosive devices).
It noted that in furtherance of a criminal conspiracy, functionaries of the IM undertook large-scale recruitment of new members for commission of terrorist activities in various parts of India, with active aid and support from Pakistan-based associates as well as sleeper cells within the country to commit terrorist acts by bomb blasts at prominent places in India, especially Delhi.
Indian Mujahideen operatives and its frontal organisations had been receiving regular funds from abroad through hawala channels for their terrorist activities, the National Investigation Agency (NIA) told the court.
It said the accused used to raise the issue of Babri Masjid, Gujarat riots and other alleged atrocities on Muslims to radicalise the minds of the Muslim youth in their effort to recruit them for terror activities.
The court framed charges against Bhatkal, Mohammed Danish Ansari, Mohammed Aftab Alam, Imran Khan, Syed, Obaid Ur Rehman, Asaudullah Akhtar, Ujjair Ahmad, Mohammed Tehsin Akhtar, Haider Ali and Zia Ur Rehman.
The judge discharged Manzar Imam, Ariz Khan and Abdul Wahid Siddibappa, saying the prosecution failed to provide prima facie evidence against them.
Advocates M S Khan and Qausar Khan, appearing for the accused, opposed the NIA submission, claiming the evidence produced by the probe agency has already been taken into consideration in an earlier trial against an accused, and that the same evidence alone cannot be taken into consideration again in another trial of same accused or even with other co-accused.
The defence counsel said they will challenge the order before the superior court.