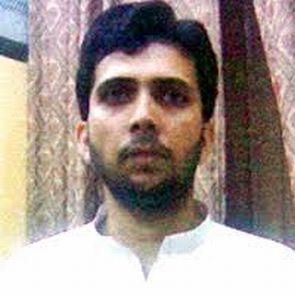 Indian Mujahideen founder Yasin Bhatkal, who was lodged in a Hyderabad prison, made a phone call to his wife saying that he would be a free man soon with help from Damascus.
This has triggered fears of Bhatkal getting support from Islamic State, which is in control of a large part of Syria's capital, reported The Times of India.
The conversation has sent authorities in a tizzy. The security at the Cherlapally Jail has been beefed up and they are looking for alternative places where Bhatkal can be kept impassioned, the report said.
However, prison authorities have denied a breach of security.
Telangana Director General (prisons) V K Singh said that the call made by Bhatkal was made by an official telephone in the Cherlapally Jail, adding that it is impossible for him to smuggle a mobile phone into the high security prison.
"To smuggle a mobile phone into the jail is impossible. However, they have the facility to talk to family members via official telephones. Yasin Bhatkal was also granted this facility on the orders of the court. These conversations are all recorded and these recordings are shared with investigative agencies," Singh told ANI in a telephonic interview.
"All these calls are recorded and this is a routine exercise, and all the prisoners are aware of such a procedure. We cannot comment on the call. We have shared all the information with the concerned agencies and they will decide on the issue. This is a high security prison and proper checks are carried out on a routine basis," he added.

Bhatkal is lodged in a high-security special cell which is guarded round the clock.
In April 2013, Bhatkal was arrested in connection with serial bomb blasts at Opera House, Zaveri Bazaar and Dadar West in Mumbai on July 13, 2011. The IM leader was also involved in a string of terror attacks in Ahmedabad, Surat, Bengaluru, Delhi and Hyderabad.
Image: Indian Mujahideen founder Yasin Bhatkal

With inputs from ANI