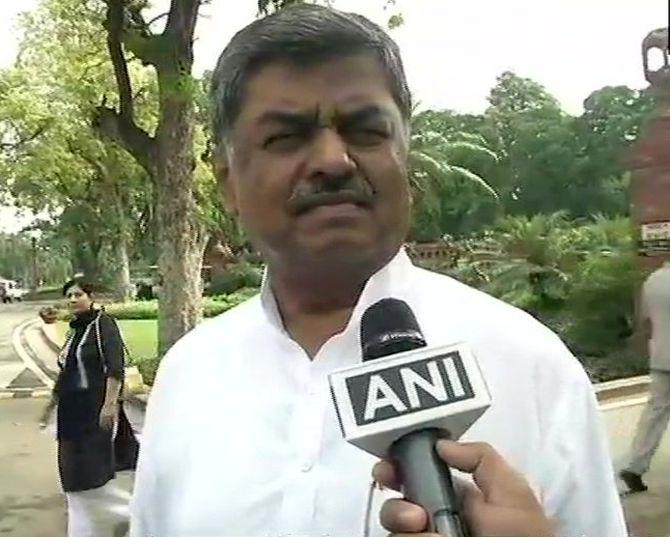 Congress MP B K Hariprasad will be the opposition's candidate for the post of Rajya Sabha deputy chairperson, sources said on Wednesday.
Several opposition parties, who have joined hands against the Bharatiya Janata Party, decided to field a joint candidate to take on the National Democratic Alliance nominee, Harivansh Narayan Singh of the Janata Dal-United, for the August 9 election.
Wednesday is the last date for filing of nominations.
Sixty-four-year-old Hariprasad is a Congress member of Rajya Sabha from Karnataka.
The Congress decided to field its nominee as the joint opposition candidate after the other parties in the opposition bloc chose not to nominate their members.