The Bharatiya Janata Party has tasked its Lok Sabha MP Ramesh Bidhuri, in the eye of a storm for his derogatory comments against Bahujan Samaj Party MP Danish Ali in Lok Sabha, with poll responsibility in Tonk district of Rajasthan, party sources said on Wednesday.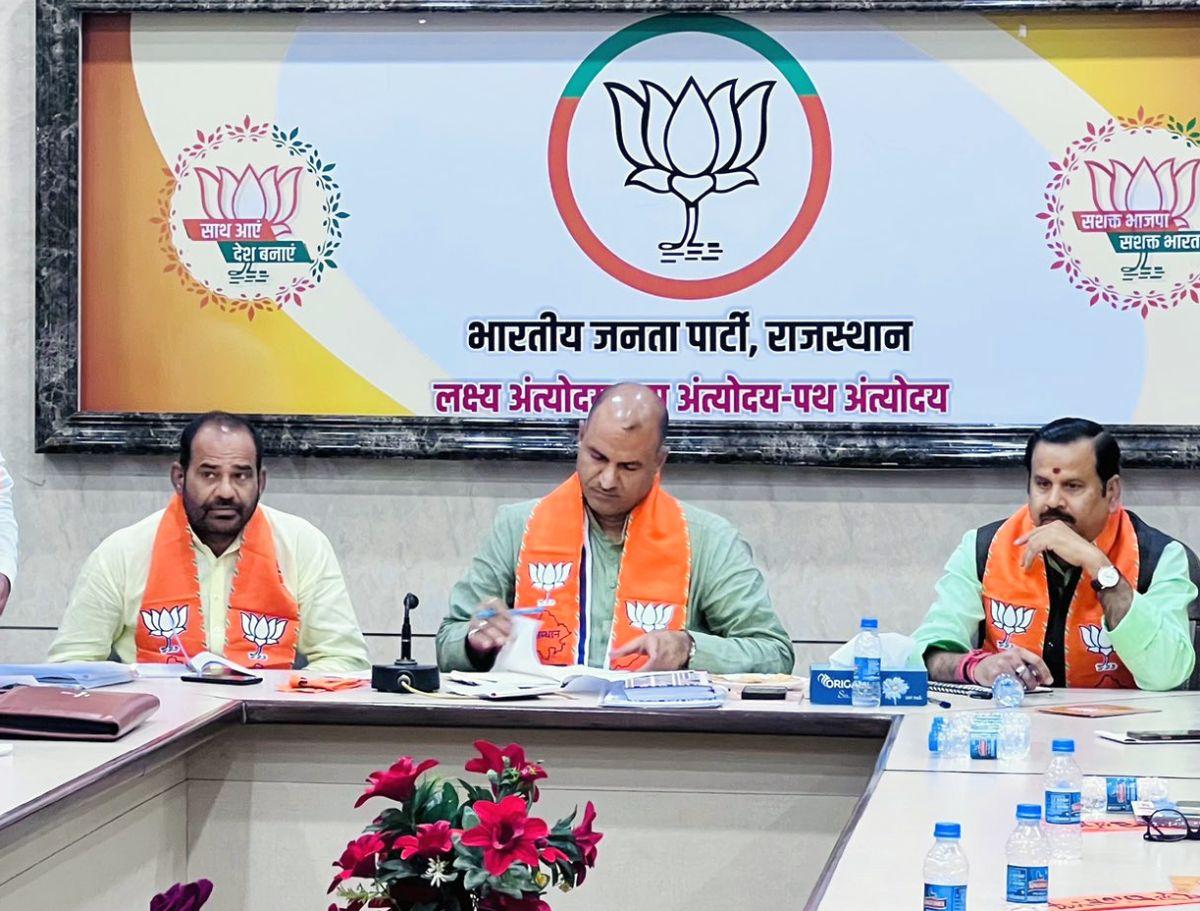 With the Gurjar community present in large numbers in the district, which has four assembly seats including the one held by senior Congress leader Sachin Pilot, the BJP believes Bidhuri can help it swing the votes as he is also from the same caste.
Pilot is also from the Gurjar community.
Bidhuri's responsibility will be akin to the party's poll in-charge of the district, sources said.
Party leaders said Meenas and Muslims are the two other largest communities in the district.
Pilot was elected from the Tonk assembly seat in 2018.
Bidhuri also posted on X that he attended a coordination meeting for the Tonk district held in Jaipur. State BJP president C P Joshi chaired the meeting.
The BJP MP from South Delhi had been issued a show cause notice by the party after his derogatory words targeting Ali in Lok Sabha last week sparked massive outrage with the opposition demanding his suspension from the House.
Bidhuri is among the grassroots BJP leaders from the national capital and enjoys considerable influence in his constituency.
BJP leaders noted that the party has routinely deployed its MPs in assembly polls in different states, and Bidhuri has been used in several previous elections.
Opposition leaders, meanwhile, took a swipe at the BJP for giving Bidhuri the poll responsibility.

In a post on X, Congress general secretary Jairam Ramesh said, "Sabka saath, sabka vikas, sabka vishwas'—yeh sab hai inka bakwaas."

TMC MP Mahua Moitra also slammed the BJP and said Bidhuri had been "rewarded" for his remarks against a Muslim MP.

"How does a showcaused person be given new role by @BJP4India? @narendramodi ji - is this your Sneha Yatra for minorities, your love outreach?" she said on X.
Opposition parties have rallied around Ali and targeted the BJP on its MP's remarks.

Several members of the Congress, TMC and NCP among others have written to Lok Sabha Speaker Om Birla seeking strictest action against Bidhuri.