As more Bharatiya Janata Party MPs urged Speaker Om Birla to probe Bahujan Samaj Party MP Danish Ali's conduct in Lok Sabha, the lawmaker on Sunday claimed a narrative was being set for "lynching" him outside the House and termed as baseless the allegation that he had instigated ruling party member Ramesh Bidhuri who made derogatory remarks against him.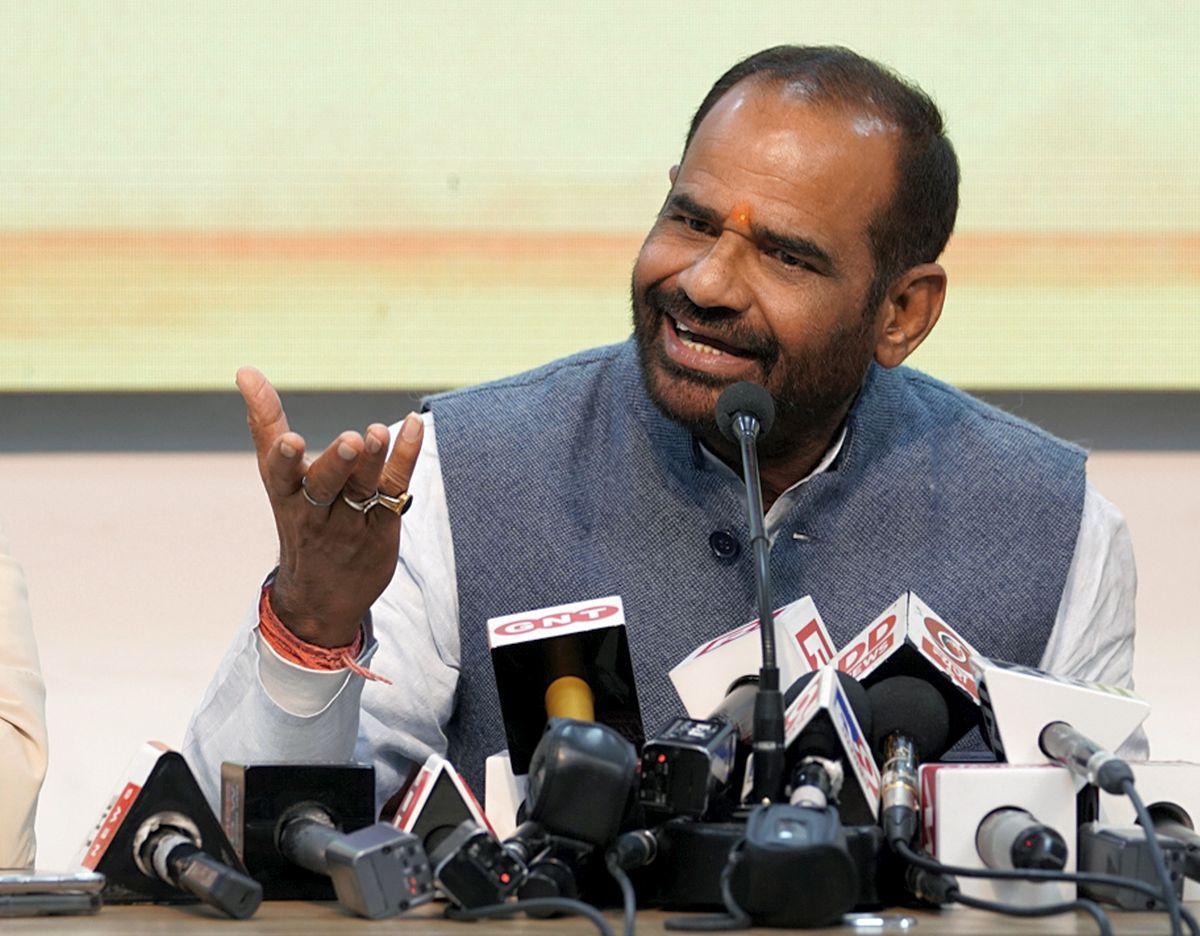 The opposition parties, which have demanded the strictest action including suspension of Bidhuri for his "vile and communal" remarks during a discussion on the success of Chandrayaan-3 in Lok Sabha on Thursday, hit out at the BJP, alleging that it was trying to defend its MP instead of punishing him.
Addressing a press conference on Sunday, Ali said, "I have seen Nishikant Dubey's letter (to Birla). My verbal lynching was done inside the House and now this is a narrative to get me lynched outside the House."
"I would request the Speaker to investigate this baseless allegation. This baseless allegation makes a case for breach of privilege against Nishikant Dubey," he said.
A day after Lok Sabha Speaker Om Birla warned Bidhuri of "strict action" if such behaviour is repeated, Dubey on Saturday wrote to the Speaker, saying that while he condemns his party colleague's comments, there should also be a probe into the alleged "unsavoury" conduct and remarks of Ali.
Defence Minister Rajnath Singh had expressed regret over Bidhuri's remarks in the House and the BJP had issued a show-cause notice to the MP from South Delhi.
Meanwhile, Bidhuri on Sunday sidestepped a direct query on his controversial remarks with a "no comments".
He added that Speaker Birla was "looking into the matter"
In the letter to Birla, Dubey had alleged that Ali made "highly objectionable and blasphemous" remarks against Prime Minister Narendra Modi that had provoked Bidhuri.
BJP MPs Ravi Kishan Shukla and Harnath Singh Yadav also wrote to the Speaker on Sunday, questioning Ali's conduct in the House and demanding a probe into it.
Meanwhile, Dubey on Sunday reiterated his condemnation of Bidhuri's comments, saying any civilised society will not accept it.
But at the same time, he claimed that Ali was a repeat offender and all evidence of his "misconduct" in the House will now come into the open.
He also claimed that Ali was planning to join the Congress and both were trying to make an issue. It was a "conspiracy" to project that the "minorities are not safe" in the country, the BJP MP alleged.
In his letter to the Speaker, Shukla said whatever words Bidhuri used against Ali were "unacceptable in any way" but the circumstances that led to the use of "such objectionable" words by an MP against another member of Parliament in the House "needs to be revisited and examined".
"Twice he had used unparliamentary language against me. On December 9 last year when I was tabling my Private Members Bill namely 'The Population Control Bill, 2019' in the House, Danish Ali tried to interrupt me and made personal remarks against me...," the BJP MP charged.
Such sort of behaviour is "unacceptable" and needs to be examined by "your esteemed office", he urged the Lok Sabha Speaker.
"I don't support what Ramesh Bidhuri said. However, I also don't support Danish Ali's remarks about PM Modi. I have written a letter to Lok Sabha Speaker Om Birla, urging him to take action against Danish Ali also," BJP MP Harnath Singh Yadav told PTI.
In a post on X, Ali said, "As the principle of 'Res ipsa loquitur' says 'the thing speaks for itself', the claims of Sh @nishikant_dubey have no basis. What has happened is a blot and absolutely undeniable. Fictionalising the events and playing with the facts will not work this time."
He had on Saturday alleged that some BJP leaders are pushing this narrative that he instigated Bidhuri.
"Truth is that I tried to protect the prime minister's dignity and urged the Chair to expunge from the House's records highly objectionable words used about Modi ji," he said, posting a short video of the BJP MP citing derogatory words used by rivals for the prime minister before abusing the BSP member.
Ali repeated the allegation on Sunday.
"It is on record that Ramesh Bidhuri used derogatory words about the PM and instead Nishikant Dubey is accusing me of it," he said.
The real face of the BJP has been exposed, he claimed.
"What their workers do on the streets, they have now shown what their thinking is in Parliament," he said, slamming the BJP.
"Even people from Ramesh Bidhuri's constituency are coming and expressing regret that such a thing happened but the BJP is not feeling ashamed," he said.
Opposition parties have rallied around Ali and targeted the ruling party on the issue. Several members of the Congress, TMC and NCP among others have written to the Speaker seeking the strictest action against Bidhuri.
Referring to Biddhuri's remarks, Shiv Sena (UBT) leader Sanjay Raut, "It is wrong and such a person must not be in Parliament. It is the responsibility of everyone to maintain the sanctity and honour of the new Parliament,".
"The rules of Parliament must be the same for everyone. You suspend (AAP MPs) Raghav Chaddha and Sanjay Singh as well as Congress' Rajani Patel and Adhir Ranjan Chowdhury but send a mere notice to Bidhuri," he said.
At an event, Congress leader Rahul Gandhi also referred to the row over Bidhuri's derogatory remarks and alleged that the BJP indulges in such tactics to distract from the demand for a caste census.
Chowdhury, leader of Congress in Lok Sabha, said Parliament was disrespected by Bidhuri and they have demanded his suspension
"You (Ramesh Bidhuri) have not just insulted an MP, but the Indian Parliament, and I am surprised that the BJP is trying to defend him instead of punishing," Congress leader Pramod Tiwari said.
Congres spokesperson Alok Sharma said the Speaker should have suspended Bidhuri immediately. "Those who are twisting this are doing even more disgusting thing," he said.