Andhra Pradesh's ruling party, YSR Congress and opposition the Telugu Desam Party and Odisha's the Biju Janata Dal will take part in the inauguration of the new Parliament building scheduled on May 28 in New Delhi amid a boycott call from opposition parties.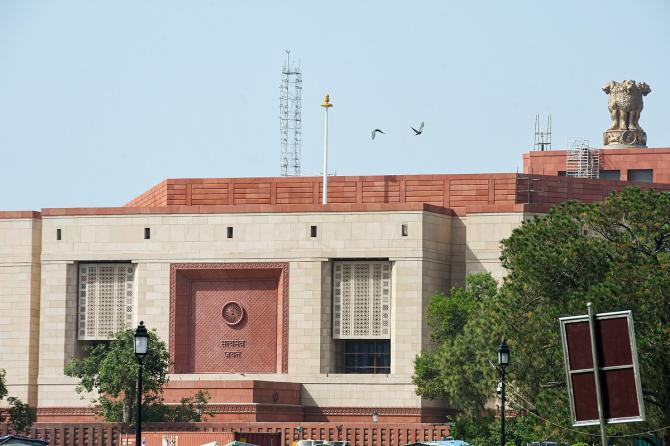 Nineteen opposition political parties, including the Congress have announced a boycott of the ceremony on May 28, demanding that President Droupadi Murmu and not Prime Minister Narendra Modi do the inauguration.
BJD national spokesperson and party MP Sasmit Patra said that the party believes that the Constitutional institutions including the President and Parliament should be above any issue that may affect their sanctity and honour.
"Such issues can always be debated later in the August house. Hence the BJD shall be a part of this momentous occasion", the statement read.
Further, the release stated, "The President of India is the Head of the Indian State. The Parliament represents the 1.4 billion people of India. Both institutions are symbols of Indian democracy and draw their authority from the Constitution of India. Their authority and stature should always be safeguarded."
On Wednesday evening, ruling Yuvajana Shramika Rythu Congress Party (YSRCP) president and Andhra Pradesh Chief Minister Y. S. Jagan Mohan Reddy confirmed that his party will participate in the inauguration.
The TDP will be represented by its Members of Parliament (MPs) on Sunday when Prime Minister Narendra Modi will preside over the ceremony by inaugurating it.
"The TDP will attend the new Parliament building inauguration. MPs from the TDP will attend the event," said a party statement.
Prime Minister Narendra Modi is set to inaugurate the new Parliament building on Sunday.
The opposition parties contend that President Droupadi Murmu should do the honours as she was not only the Head of State, but also an integral part of Parliament as she summons, prorogues, and addresses it.
Accusing the government of "completely sidelining" President Murmu, 19 parties have, in a statement, said they find no value in a new building when the "soul of democracy has been sucked out".
However, the BJP hit back at the Congress asking what was the "locus standi" of Sonia Gandhi when she along with the then prime minister Manhoman Singh inaugurated legislative buildings in Manipur and Tamil Nadu.
With inputs from ANI