'If you talk about any kind of equality, you are under attack.'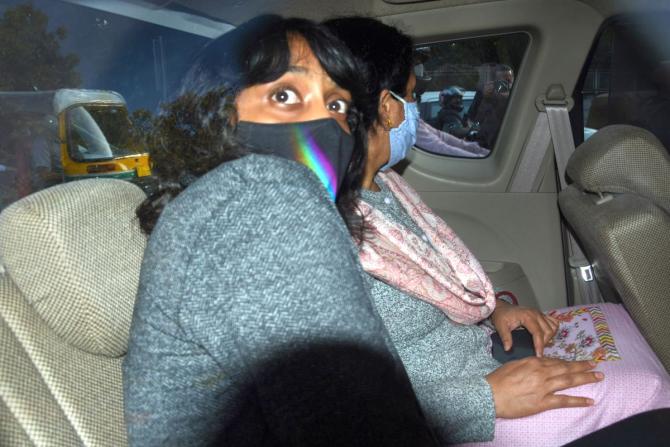 In September 2020, the enforcement directorate issued a show-cause notice to Amnesty International India Pvt Ltd alleging that it received over Rs 51 crore (Rs 510 million) during financial year 2013-2014 to 2018-2019 from Amnesty International, UK.
This led to the freezing of bank accounts of Amnesty India International Pvt Ltd and Indians for Amnesty International Trust.
Last fortnight, the enforcement directorate issued an order to attach the movable properties of Amnesty International India worth Rs 17.66 crores (Rs 766 million).
Amnesty International India issued a statement saying, 'This is the latest in the incessant witch-hunt of human rights organisations by the Government of India over unfounded and motivated allegations.'
Salil Shetty, secretary general, Amnesty International from 2010-2018, discusses the reasons behind the recent developments in an interview with Rediff.com's Shobha Warrier.
In September 2020, the ED froze the accounts of Amnesty International India and now it has attached the assets.
You were the secretary general of Amnesty International from 2010 to 2018.
Did you ever experience anything of this sort during your tenure which Amnesty India has described as a witch hunt?
I would say Amnesty International is just one part of the whole story.
You have to put this in the context of how various governments in India respond to human rights issues.
I was heading Amnesty globally when the Congress was in power, that is the UPA ruling the country.
They were not particularly welcoming of Amnesty or human right issues either.
The sensitivity was high when it came to issues relating to Kashmir.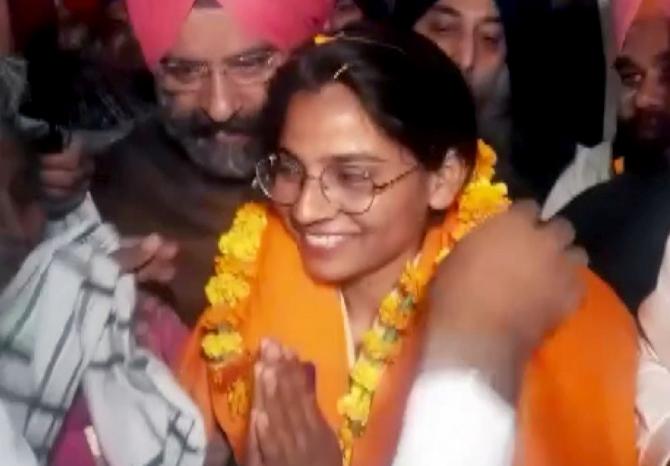 You mean, the witch hunt was there irrespective of which political party was in power?
I would say, the unwelcome nature of response is consistent.
But there is no question that this current regime, the BJP-RSS regime, has taken it to a different level.
Now, you can use the term witch hunt.
There is extreme hostility to any kind of criticism, and it need not be human rights.
They are not happy with anybody who doesn't agree with their Hindu Rashtra philosophy.
The immediate provocation to Amnesty was the expose of the Delhi riots.
Of course, the ongoing human rights violation in Kashmir, well documented by Amnesty was also not liked by them.
Now, they are running a campaign which we can call a witch hunt.
The objective is clear, they want Amnesty to stop its work here in India.
They start with a smear campaign with all sorts of accusations, and most of them would be played out in their channels, the so called godi media channels.
Then the ED or the CBI reports would first appear in these channels, even before Amnesty gets a copy.
Before Amnesty, they attacked Greenpeace, and now they are attacking climate activists.
The methodology is the same.
In the assets freeze case, the Karnataka high court asked them to un-freeze the account.
This is not the first time they have frozen the bank accounts and earlier also the court had asked them to un-freeze.
They do it in such a way that it would cause maximum damage to the organisation.
They know that when bank accounts are frozen, you cannot pay salaries to the staff and entire work will be stopped.
This constant investigation and raid has been going on for quite some time and until now, they have not been able to prove a single allegation as everything is fabricated.
In 2015, the NDA had banned some NGOs from receiving foreign funds using FCRA (Foreign Contribution Regulatory Act)... ..
At that time also, it was a very selective list of mainly those NGOs that work on human rights issues.
The FCRA came into existence during the Emergency.
On one hand, they criticise the Congress for the Emergency, but then why are they using the Act that was brought in during the Emergency?
They should stop using it.
Similarly, the sedition Act brought in by the British.
Why do we need an Act that was created during the colonial period?
What relevance has it now?
It is like, if you believe in the secular democratic foundations of the Indian Constitution, you are under attack.
You said, attacking NGOs involved in human rights activities was there even during the Congress regime...
Yes, but these people have taken it into another level, to an industrial scale.
It is incomparable.
No government likes to be criticised, but you criticise somebody else, they like it.
When Amnesty releases a report criticising Pakistan, the Government of India is very happy with the Amnesty report.
Would you say all countries behave the same way?
What I am saying is, everybody is sensitive to criticism.
It is normal.
But today, every day you wake up to see who was arrested last night.
They are hounding the media also the same way.
Independent media, independent media as an establishment and independent journalist as an individual, is finished.
When you cross the line, you are in trouble.
The Amnesty India statement said that human rights organisations are treated as criminal enterprises...
They first accuse you.
Then they intimidate you, delegitimise you, and criminalise you to give the impression to the public that you are a fraud.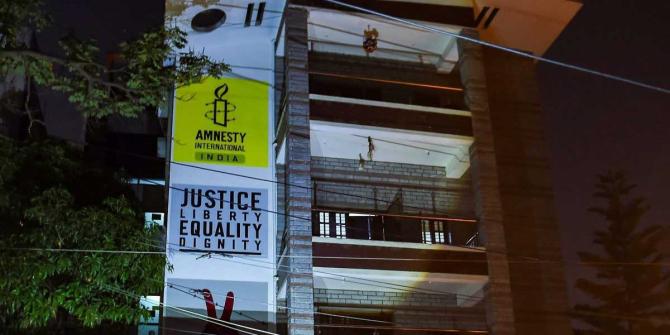 Didn't you encounter anything of this sort when you headed the Amnesty International for almost a decade?
Nothing comparable had happened in those years.
This is exceptional.
I had spoken to most of the government authorities during those years.
Everything Amnesty did was on the Web site including the way it was structured.
I had discussed extensively with the ministry of home affairs that we followed FCRA.
They were fine with it.
They will be fine till you come out with a Kashmir report or a Delhi riots report.
Why are they choosing Amnesty, or Greta Thumberg?
They look for some high visibility organisations in order to create a chilling effect.
Mind you, they are harassing so many small organisations too, but they are not discussed in the media.
Imagine if they can do this to Amnesty, what can they do to small organisations?
They have taken away the rights of 20,000 organisations from receiving foreign funds.
This is a paradox.
On one side, you want foreign direct investment.
If Adani or Ambani were to receive foreign funding, it is okay.
But it is not okay if the funding is for human rights activities.
It must be a very scary and difficult time for human rights activists....
Particularly scary if you are an individual working in a rural area without any institutional backing.
You know, how many human rights defenders have been killed!
How many journalists have been attacked!
In every index, whether it is freedom of press or democracy, or corruption, India is falling in the ranking year after year.
The chances of you coming out in one piece from a rural police station are zero.
Do you feel right wing ideology is on the rise all over the world?
Yes, in the last 15 years or so.
Post 9/11 has been a very reactionary phase.
Human rights issues are based on democratic ideals, and this is a bad time for democracy itself.
In our country, it is not just anti-democratic, it is anti-secular too.
If you talk about any kind of equality, you are under attack.
The strategy is very classic; start by creating fear psychosis in the minds of the majority population that they are under attack and they are wronged.
This helps them strengthen their base.
Their ideology is demonising the 'other', and the other can be a Muslim, a black or a Dalit.
Because of this, society has become so polarised today that there is deep division within families and friends too.
This kind of manufactured paranoia is happening everywhere.
Yes, it is a global phenomenon.
It is not right wing or left wing ideology, what is on rise is the ideology of hate wing!
Feature Presentation: Ashish Narsale/Rediff.com