'More than 114 cases have been registered for spreading fake messages, rumours and fake news on WhatsApp.'
'People on various groups are reporting such crimes.'
'The most heartening development is people are now not tolerating such things.'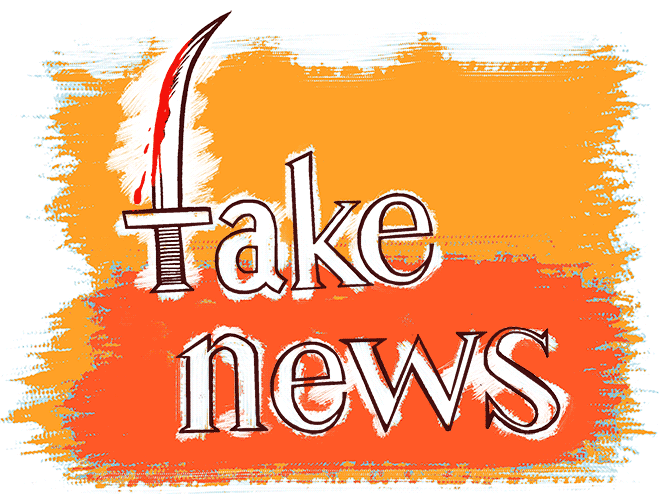 "We have issued advisories about how you should use social media platforms like WhatsApp, what you should do and what you should not do, what is right or wrong," Dr Balsing Rajput, Superintendent of Police, Maharashtra Cyber Cell, tells Prasanna D Zore/Rediff.com in the concluding segment of a two-part interview.
While the Maharashtra Cyber Cell has asked social media platforms to curb hate messages and fake news originating on their sites, what has been the response of these social media platforms especially Facebook, Whatsapp or Twitter from where lot of these hate messages or fake news seem to originate?
We have not only asked them to curb such activities, but also served them notice under Section 79 (3)(d) (of the Information Technology Act) that they should also take proper precautions to prevent these crimes. It is their duty, once notified, to stop such kind of offences.
Under section 79 (3)(d) are these companies criminally liable if they don't stop such activities originating on their platforms?
Yes. Before notifying them they are not liable but once you have sent notices to them they are liable.
To which companies have you sent these notices?
All. We have sent these notices [under Section 79 (3)(d)] to WhatsApp, Twitter, Facebook, TikTok.
But despite these notices, hate messages and fake news continue to originate on these platforms.
Our request to them is that once notified, they should at least take action against particular users.
Have they taken any action against such users?
They have taken action. But the pace and the speed at which they should take action, the sensitivity they should show (against such crimes), and the manner in which they should act, the time they take to act on that need to be improved. That is more important. It's their responsibility.
My only thing is that if Google, Facebook, WhatsApp or TikTok are coming out with innovative products, then sensitising people about how their products work, how they can prevent frauds, how their users can use these platforms in a secure way, when they are using their products and services is also their responsibility.
You just can't sell your products and services and run away from your responsibilities once there are repercussions.
If Google Pay or PayTM or any other company with a banking application is in the market, and if people are using these and getting defrauded, then you cannot say that it's not your responsibility, but it is the duty of law enforcement agencies to stop these frauds.
It is your product, and due to the security lapses in your product because of which the users are getting defrauded, then it is your duty to sensitise them, create security arrangements (to prevent frauds).
That responsibility is also with the platform.
How many ads have you seen on social media that create awareness about how to stop these frauds? Their job is not to spend the CSR money on their NGOs and their employees. They should pay more attention towards their users.
Are our IT and cyber laws powerful enough to discourage these violations by these tech companies?.
The IT Act was enacted in 2000 and then again amended in 2008. But then the disruptive technological curve and various applications that the cyber space are creating, we must undertake a complete revamp of these laws every two to three years or say five years.
Even though the basic infrastructure is the same, the way in which communication, transportation, transaction and services are being offered on various online platforms, we need more stringent, more inclusive laws in cyberspace, particularly for cyber security, data protection and cyber crime.
The laws we have at present are very good, but there are many provisions, which are inadequate and need to be improved and brought at par with the pace with the rapidly changing technological space and technological environment.
What constitutes hate messages and what are the punishments one can face for posting such messages online?
Hate messages are messages which create a divide between two societies or two communities or religions or the class of religions.
Creating rifts between societies or enmity between two communities can constitute hate message.
These messages are not new, but the only thing is that platform has changed from physical space to virtual space.
We need very stringent laws for fake news, rumour mongering, hate messages, misinformation campaigns, which are happening in the cyber space.
Talking about the murder of two sadhus and their drivers in Palghar district as they happened, some say, on the back of fake rumours on WhatsApp messages about criminals kidnapping children taking away their organs, etc, have you been tracing such rumours on WhatsApp?
We trace (the origin of) rumours not only on WhatsApp, but on other platforms also.
More than 114 cases have been registered for spreading fake messages, rumours and fake news on WhatsApp.
It is not that we use any kind of surveillance, but people report about these crimes. People on various groups are reporting such crimes.
The Maharashtra Cyber Cell has started a big awareness campaign on social media, particularly through our TikTok, Facebook and Twitter accounts. So we started making them aware.
We have more than 50 to 70 active accounts on different platforms. Through these accounts we started sensitising people and encourage them to report such activities to the police.
If you can't report it to the police, just upload them on cybercrime.gov.in platform.
The most heartening development is people are now not tolerating such things.
We are also monitoring social media platforms for hate messages, fake news and issuing advisories to the public.
We have issued advisories about how you should use social media platforms like WhatsApp, what you should do and what you should not do, what is right or wrong.
Under which sections can people be booked for crimes like spreading fake news, posting hate messages and how long does it take to prove such crimes in a court of law?
It requires the might and coordination of the entire criminal justice system to bring a criminal to justice in such crimes. It is a multi-agency, coordinated work.
When someone lodges a complaint, the police investigates the case, then in the courts the prosecutors and defence lawyers play their respective roles and then ultimately justice is dispensed by the judiciary using the law of the land.
Being such multi-agency work there are legal barriers, legal requirements, and all these efforts take time maybe from 30 days to 365 days, depending upon the complexity of the case.
We have laws from Section 65 to Section 74 (of the Information Technology Act 2000) under which people can be booked for cyber crimes. Sections of the IPC (Indian Penal Code), which can be invoked for booking a person for cyber crime include Section 505 for spreading fake news, Section 153A and Section 295 for creating rift or enmity between two communities.
And then for cyber bullying and sexual harassment or online extortion under various sub-sections of Section 354 can be invoked.
Then there are sections for spreading diseases during pandemic like section 269, 270, 271 and Section 54 under Disaster Management Act, 2005 (makes or circulates false alarms causing panic). So, there are many sections which can be used.
If a person is held guilty by a court of law for cyber crimes under these sections then he can get anywhere between three years to five years of punishment.
In the context of people getting sextortion threats for watching porn, is watching porn in India a crime?
Watching porn online in your personal space or in your bedroom or when you are alone is not a crime.
But watching, storing, transmitting, receiving or anything related to child pornography is a crime.
Regarding pornography, publishing pornography is a crime but watching it in your personal space, say your bedroom is not a crime.
But again, watching it in public space, showing it to others, transmitting it, publishing it or selling it is a crime.
Which sections of Indian population are most vulnerable to becoming the victims of cyber crimes and, most importantly, what would be your advice to them to protect themselves from being trapped by cyber criminals?
Since the enactment of IT Act in 2000, crimes related to financial loss, cheating or where money is involved have been increasing.
People who do not take precautions while shopping online, or doing financial transactions are most vulnerable to falling prey to cyber fraudsters.
A section of women and children are also vulnerable to online sexual harassment and bullying or pedophilia.
Having said that there is no ultimate solution, or a single pill, or a golden bullet to prevent cyber crimes from happening.
The only insurance against such crimes can be self-awareness and use of technological innovations that will prevent cyber criminals from breaching your privacy, stealing your data, or social engineer your personal data.
You should not divulge personal sensitive information.
You should not send pictures, videos that are in compromising position or will be used by criminals to extort money.
And you should know reasonable basic security practices when you are online.
If you are using smartphones, then you must know basic security features and how to use them to protect your data and identity online.
What I feel is that cyber hygiene is very important, along with awareness and sensitisation about a products vulnerability.