'Your family, your kith and kin, are also under stress, some of your relatives will die, without getting appropriate treatment.'
Dr Mayank Somani is of the opinion that, as the COVID-19 pandemic spirals furiously out of control, in his state, Uttar Pradesh, and across the country, it is time people took charge of their own lives.
"It is for every individual to understand this now."
"Every individual's life is in their own hands."
People across India need to understand that they must stop doing senseless, risky things, he says, -- be it taking a bath in the Ganga or attending a political rally -- and prevent COVID-19 from rolling up at their doorsteps.
The onus is on each of us Indians to save ourselves.
Dr Somani, a critical, emergency care and internal medicine physician, who qualified from King George's Medical University, Lucknow, and has MRCPs from the Royal College of Physicians London, and an FCCP in critical care from the US, heads Lucknow's Apollomedics Hospital.
In Part III of his interview to Vaihayasi Pande Daniel/Rediff.com, speaking from Lucknow, this medical expert talks about herd mentality versus herd immunity and the "difference between smart and stupid." Read on: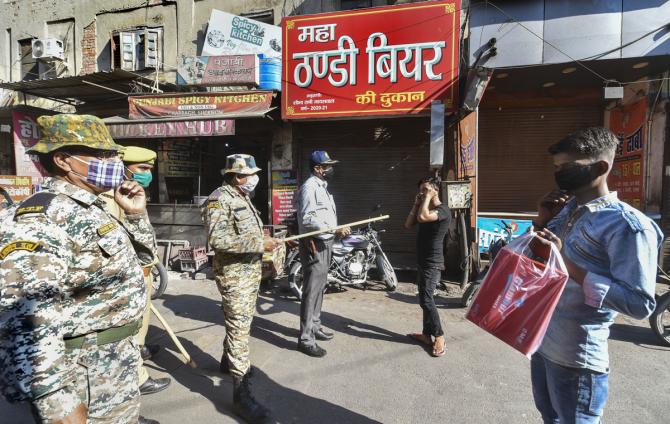 As an experienced doctor, don't you feel a lot of anguish at what is happening right now. The pressure is on doctors like you who have been fighting COVID-19 for more than a year now.
Why doesn't the medical fraternity be more outspoken in advising governments to not to hold rallies, not to hold the Kumbh? Finally, the pressure is on doctors.
I don't know what language anybody would understand. We do let the government know, we do let people know.
There are government doctors, and the bureaucracy, which is supposed to advise the government or the leadership.
I doubt that the leadership is not smart enough. If they're smart enough to win elections, they're smart enough to actually understand the situation.
So, we don't expect an Amit Shah (India's home minister) or a West Bengal politician to not understand the situation.
I am sure they have a better idea of how things are going to be and I am sure they can find out themselves about how to go about things.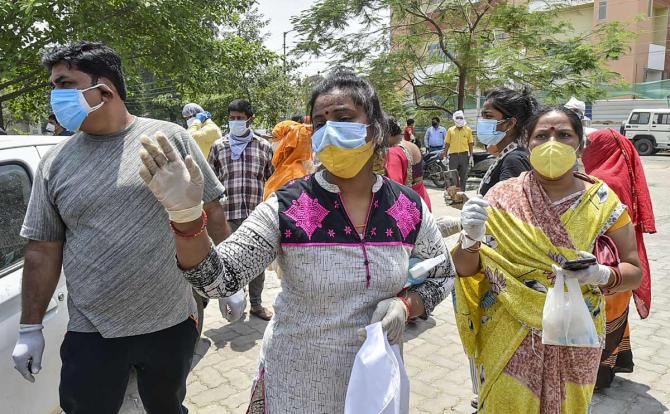 But doesn't it bother you that these events are being held which will increase every single doctor's hours, your hours and your risks increase too?
It bothers everybody, it bothers everybody.
We are all going to go through a Posttraumatic Stress Disorder, eventually. We can't take it any more beyond a certain point. If we do, there will come a time when most doctors will undergo PTSD syndrome.
So many deaths are happening all around you, your family, your kith and kin are also under stress, some of your relatives will die, without getting appropriate treatment. They could be in a different city. We don't know what's going to happen to whom.
Sometimes your kith and kin are outside the country too and they are suffering....
All these things are going to happen. And this is the misery which we are all going through, and it's just not going to stay at the level that it is anguish only for doctors.
But when these big public events are continuing to occur, don't you think that doctors need to unite and say state governments everywhere: "Less, less, less of this!"
Doctors don't have time to get united at this point of time against some rallies. Doctors are too busy, day and night, seeing patients (laughs mirthlessly).
What are some of the mistakes that are still happening? Mistakes that are causing excess transmission of the COVID-19 virus that need to be arrested quickly, whether it's in Uttar Pradesh or elsewhere?
I said that on Barkha Dutt's show (MoJo), and I will say it again, there's only one or two things that are making the difference between smart and stupid.
One is social distancing and the other is masks.
It is for every individual to understand this now.
Every individual's life is in their own hands.
They are not supposed to attend rallies, they're not supposed to go to Haridwar for a Ganga snan (bath), or whatever else.
Everybody should understand that: 'This is my life. I need to social distance. I don't need to go to anywhere where there is a large amount of public gathered'.
Why go to a public congregation, if it is not needed? Stay home.
But why allow the Kumbh Mela to be held?
Even if someone is fooling them (the people), let them try to fool them?
If somebody is holding a rally or any kind of public gathering -- even if it's a leader who says: 'Come, let's get together -- and if I as an individual understand that I need to keep social distancing, keep my mask on and I don't want to go anywhere, then whoever is holding any kind of rally will stand alone (no one will attend his rally).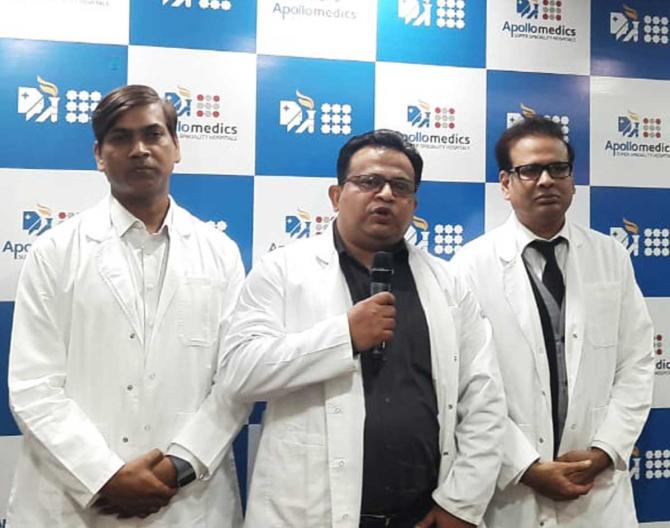 True. But is there any need to have these of these events all across the country?
They are happening.
But we do not need herd mentality at this point of time, we need a herd immunity.
And every individual is responsible for their own life eventually.
One hears about rising numbers in Lucknow, Varanasi, Allahabad. But how is Haridwar, just across the state border from UP, faring?
I would not know any of the numbers for Haridwar.
All I can tell you is that Haridwar is going to have eventually a significant number of COVID-19 cases, because of the public gathering that happened there.
So, it hasn't started rising yet, but you're saying that it will?
I don't think it has started rising. It will. It's my assumption.
Feature Presentation: Ashish Narsale/ Rediff.com