'We should not worry too much about Indian capabilities, both military and otherwise.'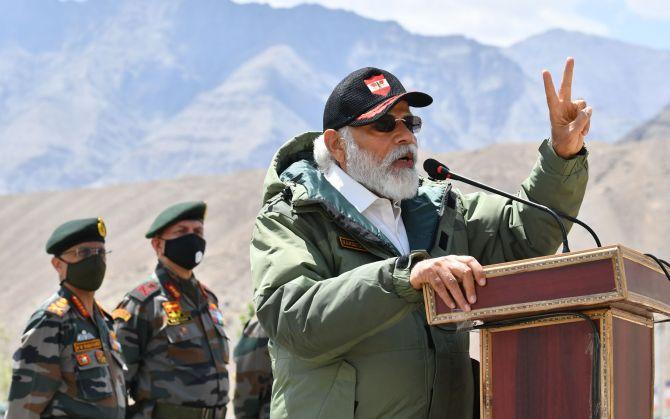 "We have the knowledge, the wisdom, the capacity to think this through and deal with it, if we put our minds to it," Shivshankar Menon, former national security adviser, former foreign secretary and former Indian ambassador to China, tells Rediff.com Senior Contributor Sheela Bhatt in the concluding segment of an exclusive and eloquent four-part interview.
So, what is the road ahead?
I can't say. We don't know what China is demanding, we don't know what the Government of India has said, I mean sadly, we don't know what our own government has said to the Chinese.
You hear talk of disengagement, of buffer zones. None of these frankly suggest anything. These are very different from restoring the status quo from what was before.
And buffer zones, disengagement from where?
From our side of the land?
Their side of the land? Both sides?
How much?
Nothing is very clear right now so I'd be very careful before jumping to conclusions.
What can we do to counter China right now?
First, we have to deal with the situation on the border.
Everything else follows after that.
Once you know about the situation on the border, you then come to broader conclusions about the relationship going forward.
Why has China done this? Has she written off the relationship with India? I don't think so. Not from what they are saying.
So, clearly they want other parts of the relationship.
You hear calls of boycott, for instance, of Chinese goods in India. There is an emotional reaction which won't solve the border problem.
I don't think the Chinese quite realise how strongly Indian people feel.
They are not used to the way we function.
An open democratic society like ours works differently. I don't think they quite appreciate the influence this has on China policy.
Is this an occasion in Indian history where India's sovereignty and territorial integrity is at stake?
We haven't come to that yet.
We have been in much more serious situations before, earlier in our history as a Republic. We have been in much more serious situations.
But depending on how we handle this and how we respond as a country, I think this could go either way.
Today, I have an open mind on where this is going. That's why I am worried.
It can end well, it can end badly, but for me, I worry because there is lack of clarity and this has been going on, don't forget since April.
But by now we should have a much clearer idea of where we are going.
Is China aiming to take this tension to the next level?
You have to ask the Chinese. We have to be prepared for everything.
Meaning, prepared for war also?
No, we have to be prepared for China trying to take it to the next level, but then we can handle that.
I don't think we should worry too much about Indian capabilities, both military and otherwise.
We have the knowledge, the wisdom, the capacity to think this through and deal with it, if we put our minds to it.
Is America the elephant in the room?
The Chinese have achieved one thing and that is certainly to make relations with America very popular in India.
So, I think the Americans owe them a debt.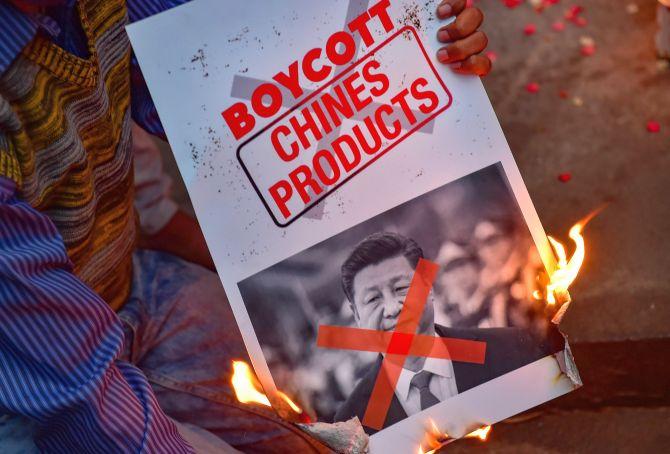 US Secretary of State Mike Pompeo says China is a bigger threat than terrorism...
Well, that's what US national security strategy has said. That rivalry is the real threat. They have said so since December 2013.
But it seems to me that ultimately we will have to handle the situation on the border ourselves. On the border itself, the military aspects, that is something which we will have to.
The rest we'll work with our friends and they will help to strengthen us, they will help us to deal with the international consequences. All that we will work with all our friends, we will work with the US who is a partner, a very close strategic partner.
We'll work with Japan, we'll work with all the other friends that we have.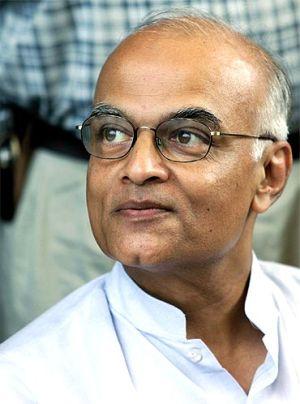 When the LAC is in question, why is only China able to give India pain?
You ask the Chinese. They'll tell you the opposite.
See where you have a difference in perception in the LAC, you might think what you are doing is harmless, but the Chinese will say, 'Oh he's intruding'.
Right? So if you ask the Chinese, it's a mirror image of what you are saying from the Indian point of view that why do the Chinese do all this, what is this, why do they get away with all this?
The Chinese will say exactly the same about you.
They will say why are the Indian intruding regularly? Why are they sitting on our territory? And if you read what they say, they say it regularly.
You have to accept the basic fact that for 40 years we managed a disputed, un-demarcated, undefined border which remained a peaceful region between us.
That has been broken for the first time in 45 years.
That is serious. That is why this is serious and different from the times before.
China blamed Nehru for his forward policy for the 1962 War. That is an excuse they keep giving year after year, but this time there was no provocation particularly for the Galwan Valley.
No State admits that it was wrong.
Right? And that is too much to expect from a government.
But the fact is, they did attack in '62, and this time, they did attack our personnel.
Every version that we have says so. So, for me, that's not the issue here.
The question is how do the two countries deal with the situation and go forward. And that, frankly, we don't know, yet.
I'm sure India can deal with this. That I'm confident of.
Please click to read complete interview
Feature Production: Aslam Hunani/Rediff.com