Lieutenant General Sahir Shamshad Mirza is the Pakistan army's new chief of general staff, notes Rana Banerji, who headed the Pakistan desk at the Research and Analysis Wing, India's external intelligence agency.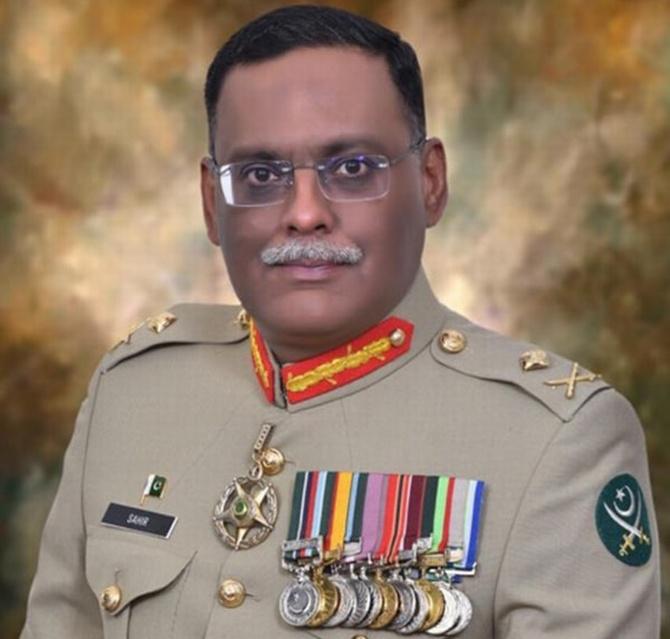 In a significant set of changes, Pakistan army chief General Qamar Javed Bajwa has brought in Lieutenant General Sahir Shamshad Mirza, adjutant general, as his new chief of general staff.
An officer of the Sind regiment, General Mirza has had a brilliant career so far. He served earlier as director general, military operations. He would be the senior-most officer in the cohort of those eligible to become army chief after General Bajwa retires in 2022.
Lieutenant General Nadeem Zaki Manj, armoured corps, moves from I Corps, Mangla as director general Strategic Plans Division, which would suggest that Lieutenant General Sarfaraz Sattar, now superseded, may have chosen to call it a day.
Another armoured corps officer, Lieutenant General Shaheen Mazhar Mehmood goes to I Corps, Mangla from XI Corps, Peshawar.
His place in Peshawar is taken by Lieutenant General Nauman Mahmood, Baloch regiment, who was inspector general communications and information technology.
Lieutenant General Muhammad Amir, artillery, who had been cooling his heels after promotion in September, is appointed adjutant general.
Two major generals have been promoted. Major General Muhammad Saeed, Sind regiment, who was DG, analysis in the Inter-Services Intelligence, has been appointed president, national defence university, Islamabad. Lieutenant General Ali Amir Awan, artillery, supersedes ten others to be appointed IG, communications and information technology.
With these changes, the number of lieutenant generals will be 28. The division between arms will now be infantry 14 (Punjab 4, Sind 2, Frontier Force 4, Baloch 3, Azad Kashmir 1), armoured corps 5, artillery 6, engineers 2, air defence 1.