It is unlikely Brigadier Raja Rizwan was working for RA&W, notes Rana Banerji, who headed the Pakistan desk at the Research and Analysis Wing, India's external intelligence agency.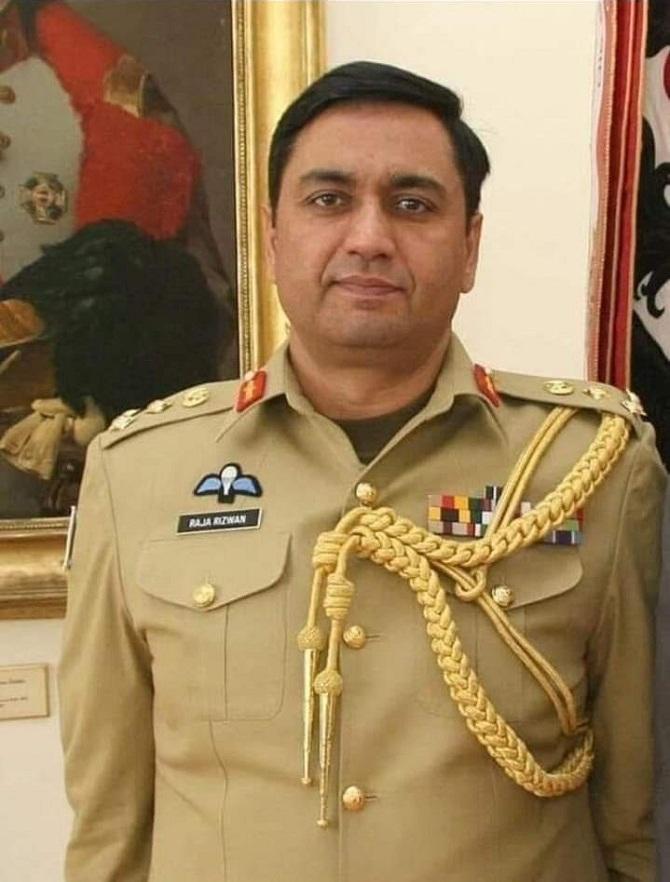 Social media posts in Pakistan indicate Brigadier Raja Rizwan was hanged on Sunday, November 24, 2019 after his mercy plea was rejected for spying against the country. He had been charged for espionage and leakage of sensitive information to foreign agencies prejudicial to the national security.
Cases involving two senior Pakistgan army officers, Lieutenant General Javed Iqbal and Brigadier Raja came to light in October 2018 after Ali Rizwan, Brigadier Raja's son, filed a habeas corpus petition in the Islamabad high court reporting that his father had gone missing on October 10, 2018 evening, near a busy shopping centre in the city. Justice Aamer Farooq heard the petition and sought a report from the authorities.
In the last week of February 2019, Major General Asif Ghafoor, director general Inter-Services Public Relations, admitted while addressing a news conference that two senior officers were in military custody on charges of espionage.
Pakistan army chief General Qamar Javed Bajwa had ordered their field general court martial. General Ghafoor also disclosed that the retired army officers were arrested in individual cases and there was no link between them. There were three separate cases. One other, involved a civilian working in a sensitive nuclear installation, Dr Wasim Akram.
Brigadier Rizwan hailed from Khanpur, Rahimyar Khan district, Punjab. His father was a junior commissioned officer (JCO, Engineers). He had his early education at the Hassan Abdal cadet college, a popular nursery for army recruits. He joined the 68th PMA course at Kakul and was commissioned in the 10th Frontier Force Regiment.
While in the army, he commanded a brigade in the tribal areas and thereafter, held a prestigious appointment as Pakistan's military attaché In Germany for three years, from 2009 to 2012. He retired from service in 2014.
Peers within the Pakistan military speculate he may have been honey-trapped as he had the reputation of having a glad eye. A video created by a Pakistani Pashtun Web site circulated on YouTube some time ago alleged India's Research & Analysis Wing (R&AW) may have initiated the honey-trap.
This seems unlikely. It is more probable he may have been snared and recruited by the Americans during his tenure in Germany. There was a sideshow involved, apparently relating to alleged army assistance to selected sectarian groups, which was being fed to the CIA possibly through US Defence Intelligence Agency officials in their embassies in Berlin and Islamabad.
Investigation by the ISI's counter-intelligence wing found traces to foreign bank accounts and vast properties disproportionate to known sources of income of the arrested brigadier.
Some social media tweets in Pakistan today alleged that Brigadier Raja's death sentence was expedited only because he was a Shia, while the other officer convicted of spying, General Javed Iqbal is still languishing in jail on a 14-year conviction. He was not hanged only because he is a Sunni.
Questions have also been asked why the nature of punishment meted out is different for sons of JCOs and civilians while generals were given more lenient punishment, though crimes damaging national security may be similar.
Brigadier Raja's fast-track hanging at this juncture seeks to wrest mileage by stressing across-the-board accountability in the armed forces in Pakistan, which has been an exception rather than the norm. The army's sanctimonious stance is unlikely to convince cynics in civil society there.