From Covid to climate change, Shankar Acharya's look at some of the trends and events that might shape 2022.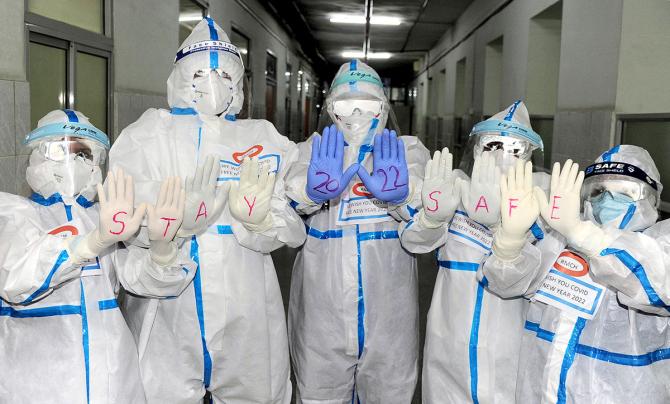 What might 2022 hold for us? Normally, as one calendar year succeeds another, the new year brings a mix of continuity and change.
Sometimes the change reflects intensification or waning of ongoing trends.
Sometimes it comes out of the blue, flapping 'black swan' wings, like COVID-19 did at the turn of 2019-2020.
Important persisting trends
The most obvious is the Covid pandemic. By October 2021 the return to reasonable normalcy seemed well underway, with vaccinations and prior infections seemingly getting the upper hand over fresh infections in many geographies.
But a month ago, the highly transmissible new Omicron variant was identified in South Africa, is now sweeping across Europe and America, and has spread to nearly a hundred countries.
The damage to health, lives and livelihoods is likely to be quite high in the next few months.
The pandemic has accelerated the digitisation of economic activity across the globe and especially in the technologically more advanced nations, exemplified by new modes of work (such as 'work from home') and the massive expansion and proliferation of technology-driven companies in all fields. This will continue in 2022 and beyond.
The harvesting and control over digital data ('the new gold') will continue to surge, perhaps determining the fate of not just companies, but also countries.
There will likely be an ancillary growth of cyber conflict, between both companies and countries and often between governments and their citizens, as national security and authoritarian tendencies trump older conventions on privacy and liberty.
Global trade has recovered robustly from its trough in 2020 and is likely to maintain its momentum in 2022, along with the increasing importance of 'mega-regional' trade agreements, anchored by the three hubs of North America, Europe and East/South-East Asia.
Despite the hopeful expectations raised by the inauguration of Joe Biden and Kamala Harris in the US in January 2021, the trend towards political and economic nationalism remains strong, eroding multilateral efforts in many areas.
This has been exemplified by the tragic global inequity in the distribution of Covid vaccines over the past year, despite the desperate pleas of poor nations and the World Health Organisation.
The limited progress at the United Nations' COP26 on climate issues in Glasgow and the reduced influence of the World Trade Organisation are other examples.
The momentum of man-made climate change is strong and will continue to take its toll on the planet's environment, ecology and human lives and livelihoods in 2022 through extreme weather events, warming oceans, erosion of arable land (and its productivity), monsoon caprices and other processes.
The tragedy of civil wars and failing nation states (mostly in West Asia and Africa) will continue to immiserise many millions and kill many thousands in avoidable famines and also fuel the global spread of desperate and indigent refugees across the globe. Think Syria, Iraq, Yemen, Afghanistan, Congo, Ethiopia and Sudan.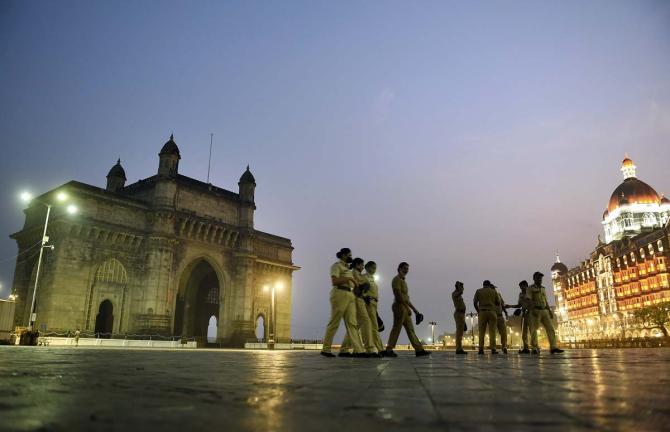 Global hotspots
Sizeable inter-nation conflicts can happen at short notice, but usually they have their histories.
Any one of the four below could seriously trouble world peace in 2022:
Months long efforts in Vienna to renegotiate a new version of the Iran nuclear deal of 2015, which was unilaterally and foolishly scuttled by the Trump administration in 2018, have yielded little fruit thus far.
The dangers of a continuing impasse (or failure) in 2022 are manifold and include the real possibility of 'pre-emptive' Israeli strikes (with or without US complicity) against Iranian nuclear facilities, which could lead to wider conflict in West Asia and beyond.
Ukraine has been a long-festering potential hotspot. The recent massing of Russian troops on Ukraine's border have catalysed multiple threats of retaliatory economic (and other?) actions by the US and its NATO allies.
Where this rising confrontation will go in 2022 remains an open question, with reassuring solutions not readily visible.
Rising superpower China's growing assertiveness under Xi Jinping has already ended real democracy in Hong Kong.
Taiwan is the larger target for Xi's China and the possibility of military action in 2022 against the main Taiwan island or her smaller islets like Quemoy and Matsu cannot be ruled out.
The conflict consequences could be far-reaching if the US comes to Taiwan's aid.
As the armed skirmishes since 2020 have shown, the India-China border in the Ladakh region (and some other parts of the unsettled border) remains a potential hotspot.
While no major military conflict is expected in 2022, the record of Chinese belligerence in recent years does not offer any guarantees.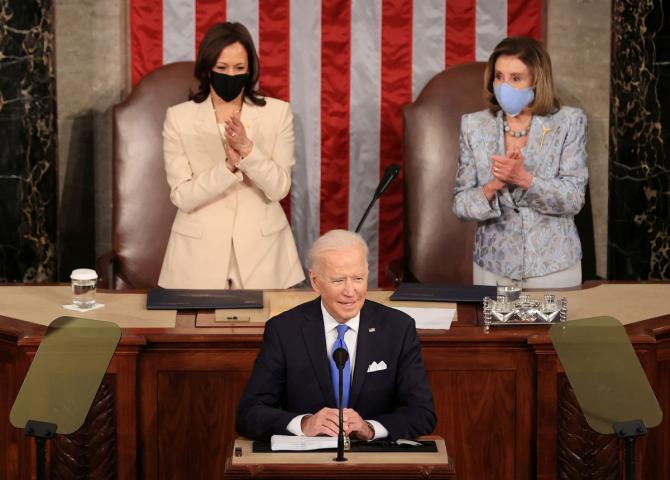 Key developments in major economies
The Congressional elections in the US in November could be a watershed event for the Biden presidency and beyond.
With a sustained and successful campaign of gerrymandering and voter suppression in Republican-controlled states, there is a strong likelihood that these elections will throw up Republican majorities in both the Senate and the House of Representatives, thus stymying any further legislative initiatives by Biden and the Democratic party.
More dangerously, it might lay the foundation for a Trumpian presidency in November 2024.
In China, the 20th Congress of the Communist party will be held in the second half of 2022 and is likely to confirm an unprecedented (since Mao) third term for Xi as the nation's top leader and ensure the continuation of assertive (aggressive?) Chinese foreign and strategic policies.
Earlier this month, China's annual central economic work conference confirmed the central importance of macroeconomic stability, a probable tough policy line on the incipient crisis in China's huge property market (signalled by ongoing defaults of the major player Evergrande), a continuing shift in favour of domestic demand, a preparedness to accept gradual slowing of economic growth and a renewed commitment to China's already extraordinary track record of technological innovation.
Europe's global leadership role will be tested in 2022 after the recent departure (after 16 years) of Chancellor Angela Merkel's steady hand on the policy tiller of the continent's most important country, Germany.
India's role in the Indo-Pacific in 2022 and, indeed, in the world at large, will depend crucially on her successfully managing robust, sustained, job-creating economic growth, including through stronger economic and trading links with the neighbouring hub of East/South-East Asia.
---
Shankar Acharya is Honorary Professor at ICRIER and former Chief Economic Adviser to the Government of India. Views are personal.
Feature Presentation: Rajesh Alva/Rediff.com