Dr Kalam continues to live in the imagination of the people of this nation and remains a role model for the youth and missile and space scientists who are diligently following his vision to achieve new laurels for India, notes S M Khan, who served as President Kalam's press secretary.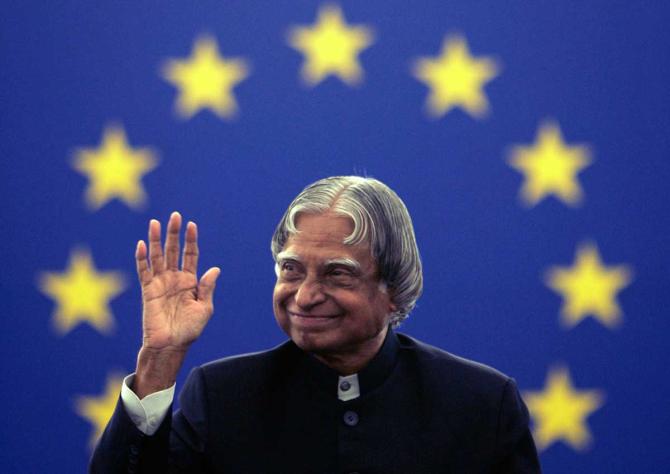 On this day, five years ago, the country lost one of its most popular Presidents, the 11th President of India, Dr A P J Abdul Kalam, popularly known as the 'People's President', which resulted in an outpouring of grief and sorrow throughout the country.
Dr Kalam was an outstanding scientist, a person of integrity, commitment and dedication.
He breathed his last doing what he loved best -- teaching students and propagating his mission 'Developed India by 2020.
A staunch nationalist, a prolific writer, a matchless motivator, he always believed in leading by example.
He came from a very modest background and educated himself working hard to rise against the odds.
His main aim in life was to make India a developed nation by 2020 for which he worked tirelessly in different capacities first as scientific advisor to the Government of India, then during his Presidency from 2002 to 2007 and post the Presidency till he took his last breath in Shillong.
As now we are in 2020, it is imperative on us to ponder upon as a nation whether we have been able to achieve Dr Kalam's vision, have we become a developed nation or we are still struggling as a developing country with about 25% people living below the poverty line.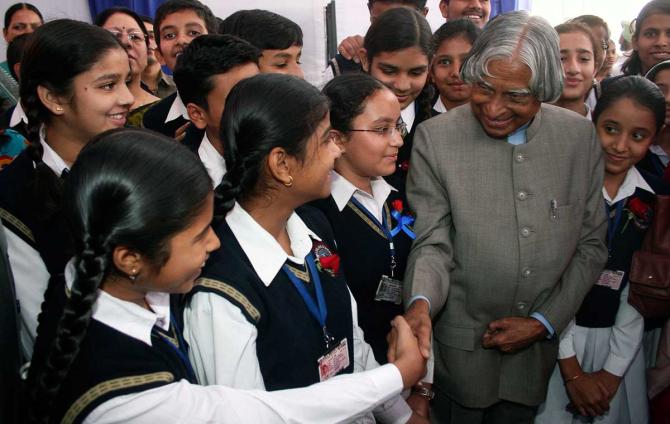 Dr Kalam worked diligently towards building a strong and self-reliant India, he was always keen to alleviate the plight of the oppressed and marginalised.
He always believed that the children of India are the future of the country and took a keen interest in their development.
Dr Kalam had given concept of PURA (Providing Urban Opportunities in Rural Areas) for developing rural areas with a view of bridging the urban- rural gap to make India a developed nation.
Dr Kalam stressed on bridging the urban-rural gap by providing urban opportunities to the rural population of the country so that the rural population does not feel the need to flock to big urban cities for a dignified life.
He used to tell Parliamentarians that for the development of the nation employment generation, improving connectivity in rural areas, activating the public health system and enriching the education system was very necessary for which effective leadership from our Parliament and legislative assemblies was required.
Akin to Dr Kalam's concept of PURA, the government has very recently announced a scheme, Garib Kalyan Rozgar Abhiyan, in 116 districts of the country aimed at providing more employment opportunites in rural areas.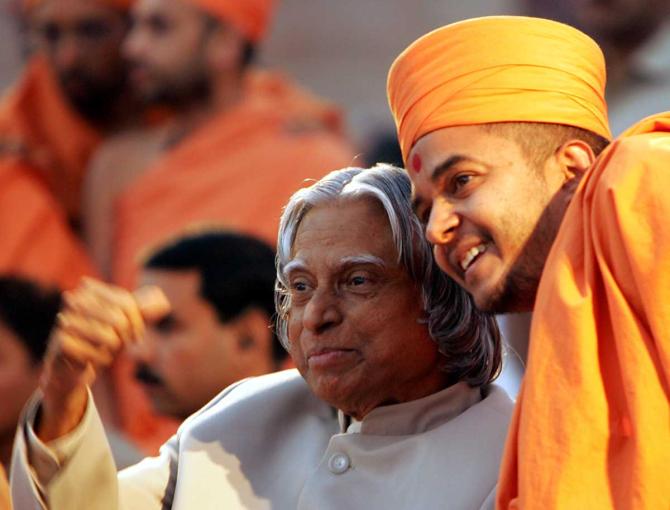 Dr Kalam always made frontal attacks against corruption, communalism and criminalisation of politics.
In various meeting with parliamentarians during and post presidency he told the MPs that he would like to visualise a situation in which political parties perform and contest elections in an environment of developmental politics.
He always used to say that the country requires inter-faith dialogues and mutual understanding between our religious leaders to combat communalism.
He was also of the view that these efforts should be made by the common people at all levels including local neighborhood.
He believed secularism is embedded in Indian ethos and it has to be promoted by all means.
According to him, the unique feature of Indian civilization was an emotional open heart and tolerant mindset.
He always emphasised that our country is fortunate to have all the six major religions of the world and we need to have a good connectivity between them to defeat communalism.
He used to give an example of his early childhood in Rameshwaram, where he while growing up saw two best friends each in their traditional attire, his father Avul Pakir Jainulabdeen, who was the imam of the local mosque, and the chief priest of the Rameshwaram temple Shir Pakshi Lakshmana Shastrigal conveying to the people the complex spiritual concepts of both the religions in simple Tamil together.
The present situation in the country also requires that ordinary citizens combined with political and religious leaders should tackle the menace of communalism unitedly by addressing their people to create a sense of togetherness in the country.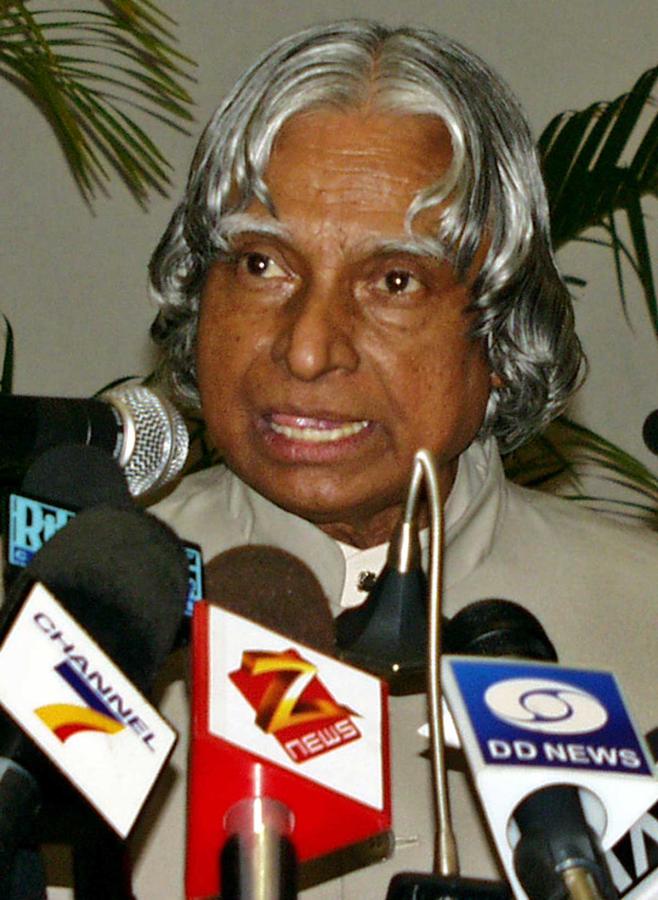 Dr Kalam wanted a media movement to create an enlightened society based on education with value system, transforming religion into a spiritual force and building economic prosperity of the nation relying on core competence of various states.
Dr Kalam used to advise the media that they should resist from sensational reporting and to ensure that reporting is done after analysing and evaluating facts.
He always stressed that the media is a partner in national mission.
It is incumbent on the media to fulfil Dr Kalam's aspirations and to review and assess the role the media has played in the development of the nation so far.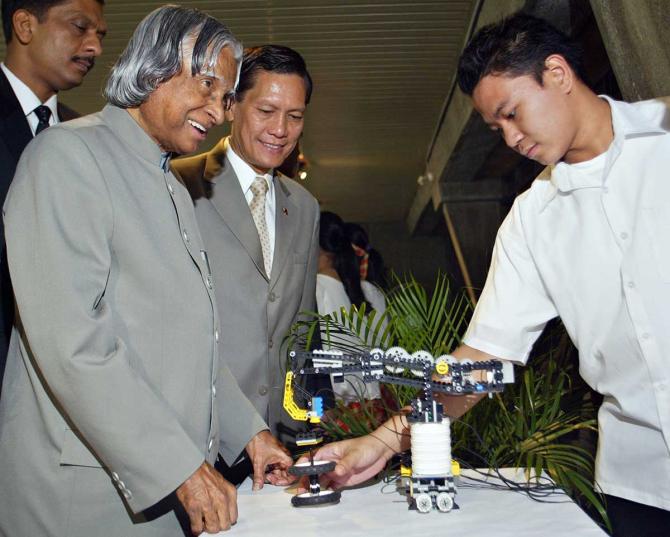 During these unprecedented times of coronavirus the country would have benefitted from Dr Kalam's services.
He would have been in the frontline in the fight of the country against COVID-19 as he always worked in the innovation of vaccines for all kinds of diseases which were drug resistant.
He had a number of interactions with scientists to continuously promote the vaccine development programs for HIV AIDS and tuberculosis and to create a better health infrastructure particularly in rural area.
The world is seeing a new trend of video conferencing due to coronavirus now, Dr Kalam was an avid user of technology as President.
He used to frequently interact with students, scientists, and academicians through a video conferencing facility setup in Rashtrapati Bhavan, in a room which was named by him as the 'Intellectual Room'.
Though in the worldly sense, Dr Kalam did not leave anything behind for he had acquired nothing, built nothing, possessed nothing, but he has left a vast ocean of knowledge and inspiration for youngsters to work on his vision to develop India.
Dr Kalam continues to live in the imagination of the people of this nation and remains a role model for the youth and the missile and space scientists who are diligently following his vision to achieve new laurels for India in space and missile technologies.
India, no doubt, is on the path of development and of becoming a self-reliant nation but there are still many obstacles in the path to become a developed nation.
The biggest tribute to Dr Kalam would be to achieve the goals set up by him in the coming years.
Feature Presentation: Ashish Narsale/Rediff.com