'Yes, seriously.'
'This was the time she was going through a bad phase; her personal life was a mess after her alleged affair with Amitabh Bachchan ended and her career was going nowhere.'
A gripping excerpt from Bhaichand Patel's I Am a Stranger Here Myself: An Unreliable Memoir.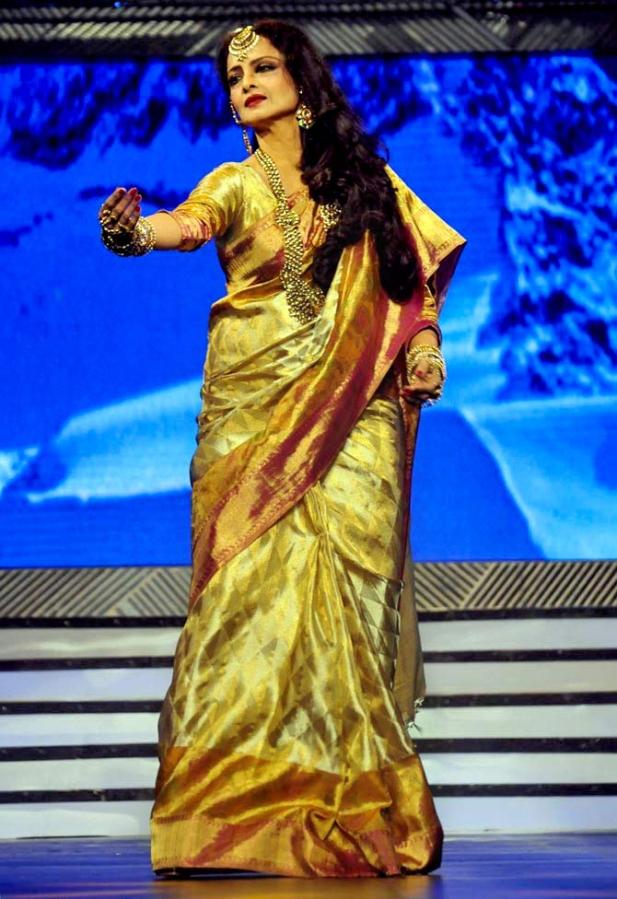 Meena Kumari, the actor, had moved out of her physically abusive husband's house and had come to Rajnibhai (the legendary lawyer Rajni Patel) for legal protection and to sort out her complicated finances.
One thing I have discovered over the years is that, while they live glamorous lives, many of these movie stars have very little money in the bank.
Often their houses are crawling with relatives who live off them. Ismat Chughtai wrote a film script based on the life of Nargis and her brothers, who were sponging off her, appropriately titled Sone ki Chidiya.
Ismail Merchant had to help out Shashi Kapoor when his wife, terminally ill, needed expensive medical treatment. On his visits to New York, Raj Kapoor slept on a sofa in Bina Ramani's flat to save on hotel expenses.
Towards the end Rajesh Khanna, the superstar of the 1970s, was so broke that he was reportedly ready to appear on a reality show and make a fool of himself.
Luckily his wealthy son-in-law came to his aid and prevented him from doing it. Many a film star, once a case was over, conveniently forgot to pay Rajnibhai his legal fees. C'est la vie!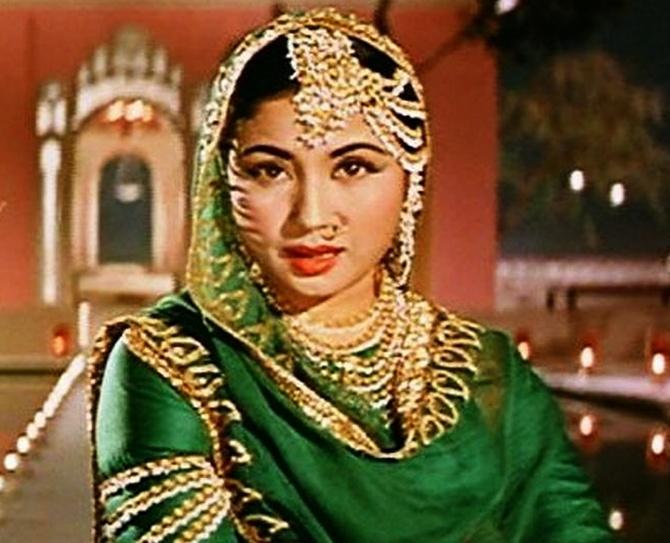 Kishore was assigned the task of looking into the nitty-gritty of Meena Kumari's case under Rajnibhai's supervision. He took to it with surprising zeal. Soon Kishore began devoting his energies solely to her affairs, and I use the word advisedly.
In the evenings our chambers was overrun with all sorts of filmi types. The star had started drinking heavily and was neglecting her acting commitments.
They came to plead with Kishore to bring her back to the studios. They were losing their shirts through her wayward ways. The fact that she was putting on weight was not helping matters either.
Before we knew it, Kishore married Meena Kumari's younger sister, who went under the name of Madhuri, a leftover from a short career as a child actor. She was earlier married to actor Mehmood.
It was a mystery to us how Kishore and Madhuri hitched up. He was already married with a wife tucked away somewhere in Madhya Pradesh through an arranged marriage that had not worked from the start.
To no one's surprise Kishore gave up his law practice and shifted out to an office in Tardeo. He was now the full-time business manager of Meena Kumari with ambitions of producing films, or so he told me.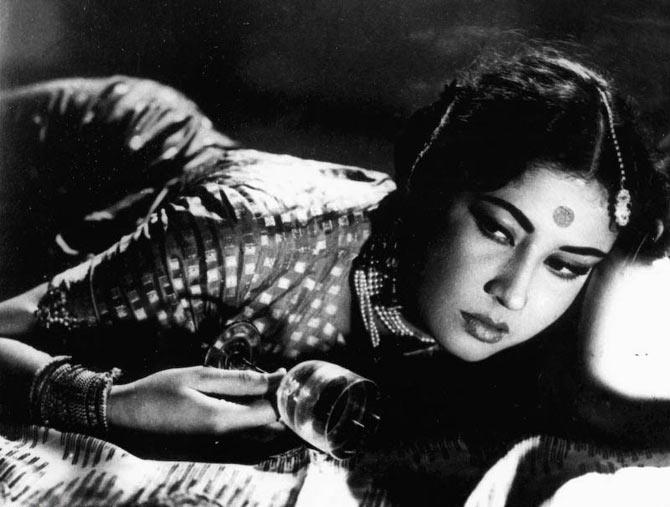 One Saturday afternoon I went to visit him in his new office. We were chatting amicably when Meena Kumari walked in unannounced. She took the chair next to me without a word. Silence followed.
I guess I was expected to leave but for me it was the chance of a lifetime, sitting next to the woman of my sexual fantasies. Finally, Kishore got up and left the room and for the next few minutes I had Meena Kumari all to myself.
Not a word was exchanged between us. I just breathed in the perfume that I imagined was emanating from her body. Then I got up and left.
I met Meena Kumari several times afterwards but always in company. I would be invited to 'trials' of her films when with some luck they got completed.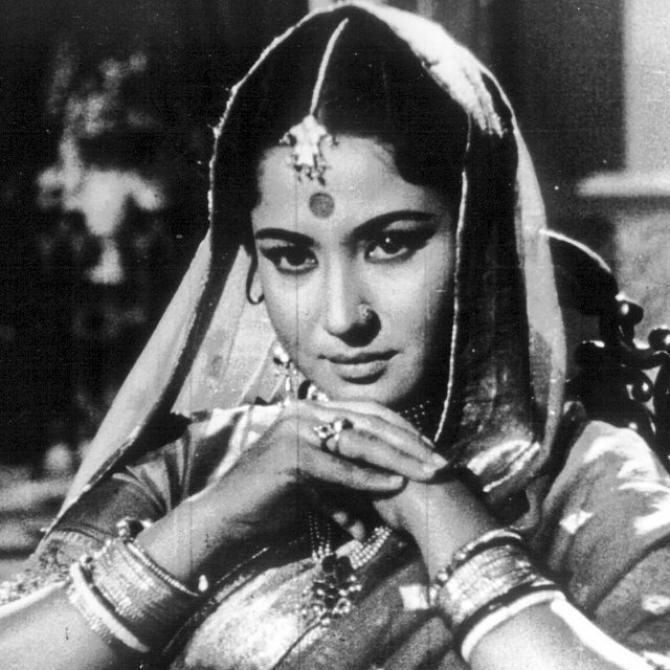 One such film was the forgettable Baharonki Manzil, the last film in which she appeared with one of her alleged lovers, Dharmendra. It was directed by Yakub Hassan Rizvi whom we knew in our chambers as Babban.
On such occasions, I was forewarned to keep any comments to myself since financiers and potential distributors might also be sitting in the preview room and whatever I said could have an adverse effect.
***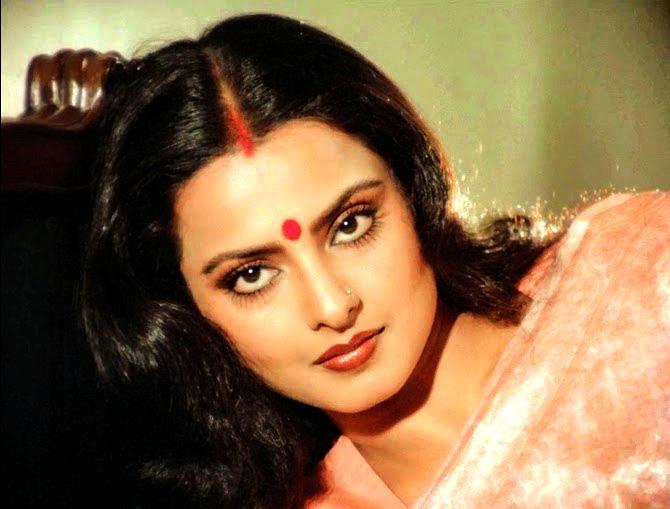 If you were star-struck, it was not difficult to meet film heroes and heroines if you moved in certain circles in Bombay. I met many leading actors at one time or another, at parties, events and in our chambers or doing the rounds as a freelance writer. Not that I was friends with them.
But there was one lovely lady I befriended whom I still remember with a great deal of fondness. She had come from Punjab with her mother and brother to try her luck in films. She was gorgeous. She appeared in several films but never as the lead, sometimes as the other woman, sometimes as the sister of the lead.
Her pictures appeared in film magazines. She had better luck when she took to acting in Punjabi films. She got lead roles and a number of her films were hits. Years later, I based one of the main characters in my novel, Mothers, Lovers and Other Strangers, on her.
She had come to me to get some papers notarised. That was easily done in one of the lower courts. Afterwards, as we were coming down the steps, I asked her if she would care to join me for coffee.
She agreed and we went off in her car to the Sea Lounge in Taj Mahal Hotel in Apollo Bunder. We met often after that.
Years later, when I met her again she was in her sixties and we had a few laughs together. She told me candidly that as her acting career started to fade she became an easy lay with the encouragement of her mother. She was paid by many of the prominent actors and producers of that time, all of them married. I shall not name names.
Once she was summoned to Delhi to sleep with the country's president and was signed into the Rashtrapati Bhavan on the pretext of being his niece on a visit to Delhi. The wife slept in the next room. There was no reason why she would make up such a story.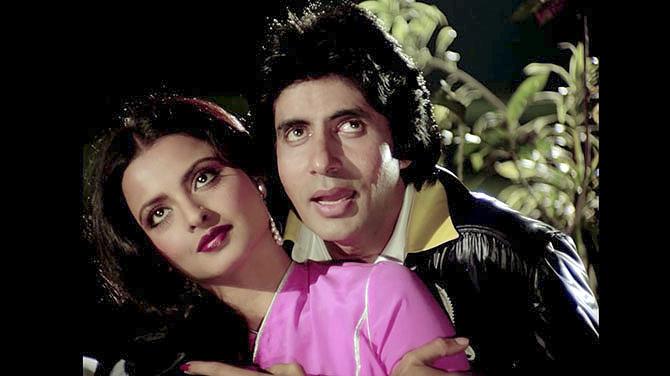 I had one serious relationship with a movie star. She had moved from the south and made a name for herself in Bollywood.
I met her at a party at the Ritz Hotel in Churchgate, considered posh at that time. It was a birthday bash and as soon as I saw her at the bar I made my way towards her. She looked lovely, dusky and statuesque.
I must have said something silly because I remember she laughed. After that it was plain sailing. She lived on the other side of Mahim Creek, before the Sea Link was built, and that was a nuisance. But we met often, most weekends if she was not shooting on location. I liked her easy ways, no airs.
Once I was invited to her place in Mahabaleshwar. I was quite uncomfortable since her mother and sister were there but they took it in their stride. I am sure I was not the first person to be invited up. Soon she was tired of me and moved on.
Perhaps this is as good a time as any to let you know that Rekha wanted to marry me. Yes, seriously. This was the time she was going through a bad phase; her personal life was a mess after her alleged affair with Amitabh Bachchan ended and her career was going nowhere.
She heard from someone that I was living alone and had a cushy job with the UN. She flew in to Delhi and a meeting was arranged in the Niti Bagh flat of our mutual friend, Bina Ramani.
It did not take long for her to realise that marrying me was not such a great idea. I was no Dev Anand in the looks department. Besides, I was still married.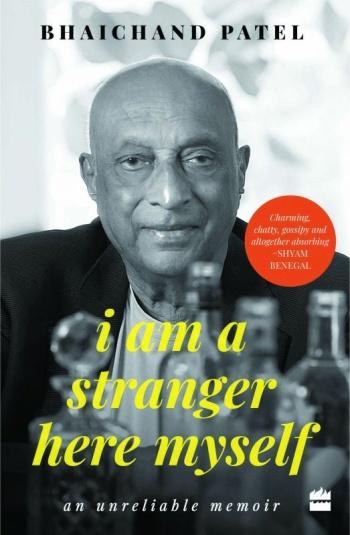 A few days later I met Mukesh Agarwal over drinks at the Orient Express bar at the Taj Palace. He was a friend though not a close one, a fairly prosperous businessman making kitchen stoves and living with his parents on Civil Lines in old Delhi.
I told him about my encounter with Rekha and that she was on the marriage market. Mukesh rang Bina and pleaded with her to introduce him to Rekha. One thing led to another and they married soon after.
I thought it was a bit hasty and I was right. It took Rekha a week to realise that the two were very different people in every possible way. He was star struck and she was down to earth. Six months later a reluctant Mukesh agreed to divorce and within a month he committed suicide.
Rekha made no claims on his money or property, but the knives were out for her in Bollywood. Subhash Ghai told Stardust that she had put 'a blot on the face of the film industry' while Anupam Kher was quoted as calling her 'the national vamp' in the same magazine, though he later denied it.
This was unfair. The Mukesh I knew was a decent, but complicated, man. He was chronically depressed, with his bride he behaved like a teenage fan.
He had setbacks in his business and was eager to meet Rekha's rich friends who might be of help to him. The break-up of his marriage must have been the final humiliation and loss of face that led to his tragic end.
---
Excerpted from I Am a Stranger Here Myself: An Unreliable Memoir by Bhaichand Patel, with the kind permission of the publishers, HarperCollins India.
---
Bhaichand Patel has been many things in his lifetime -- lawyer, journalist, United Nations official, bon vivant. The author of several books, he is now retired and lives in New Delhi.